20 Things to do in Ipoh Within 48 hours
11th January 2018
Article
Thinking of where to spend a short weekend getaway? Looking for good food and scenic spots? Why not consider heading to Ipoh, Malaysia!
Getting There
Ipoh is easily accessible by flight, road network and train from Singapore. If you intend to fly into Ipoh from Singapore, Scoot and Firefly is the key with just a flight time of 1.5 hour. Another method is to take the KTM train from Singapore to KL Sentral then the KTM Sentral train which takes you to Ipoh. Otherwise, take a 6 hour road trip into Ipoh along the North South Highway.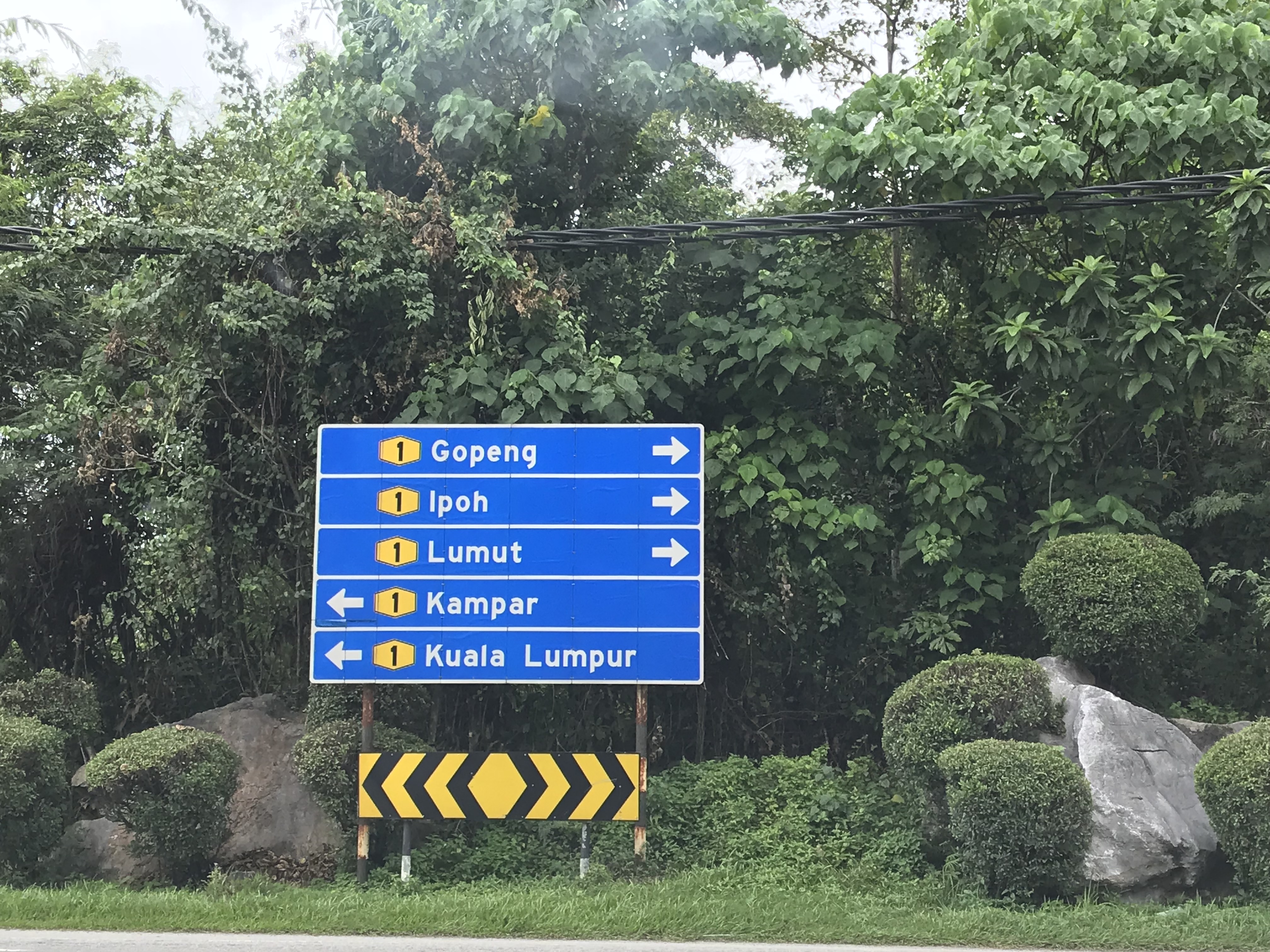 Ipoh is famous for its food. However, if you are driving, why not explore the outskirt of Ipoh before arriving into the food town. Here is a list of things to do in and around Ipoh!
#1: Visit Gua Tempurung Caves
Gua Tempurung is a limestone cave that stretches over 1.3 kilometres. Located about 24 kilometres from the town of Ipoh, it is located in the vicinity of Gopeng, Perak. This cave is simply so huge and filled with plenty of activities for one to engage in… If you are an adventurer, consider taking up the packages offer. There are 4 types of tours available at Gua Tempurung. Expect to descend 230 steps down into the darkness of the cave, wading through chest-level waters, crawl through holes, climb almost vertical walls and slide down slipper stones.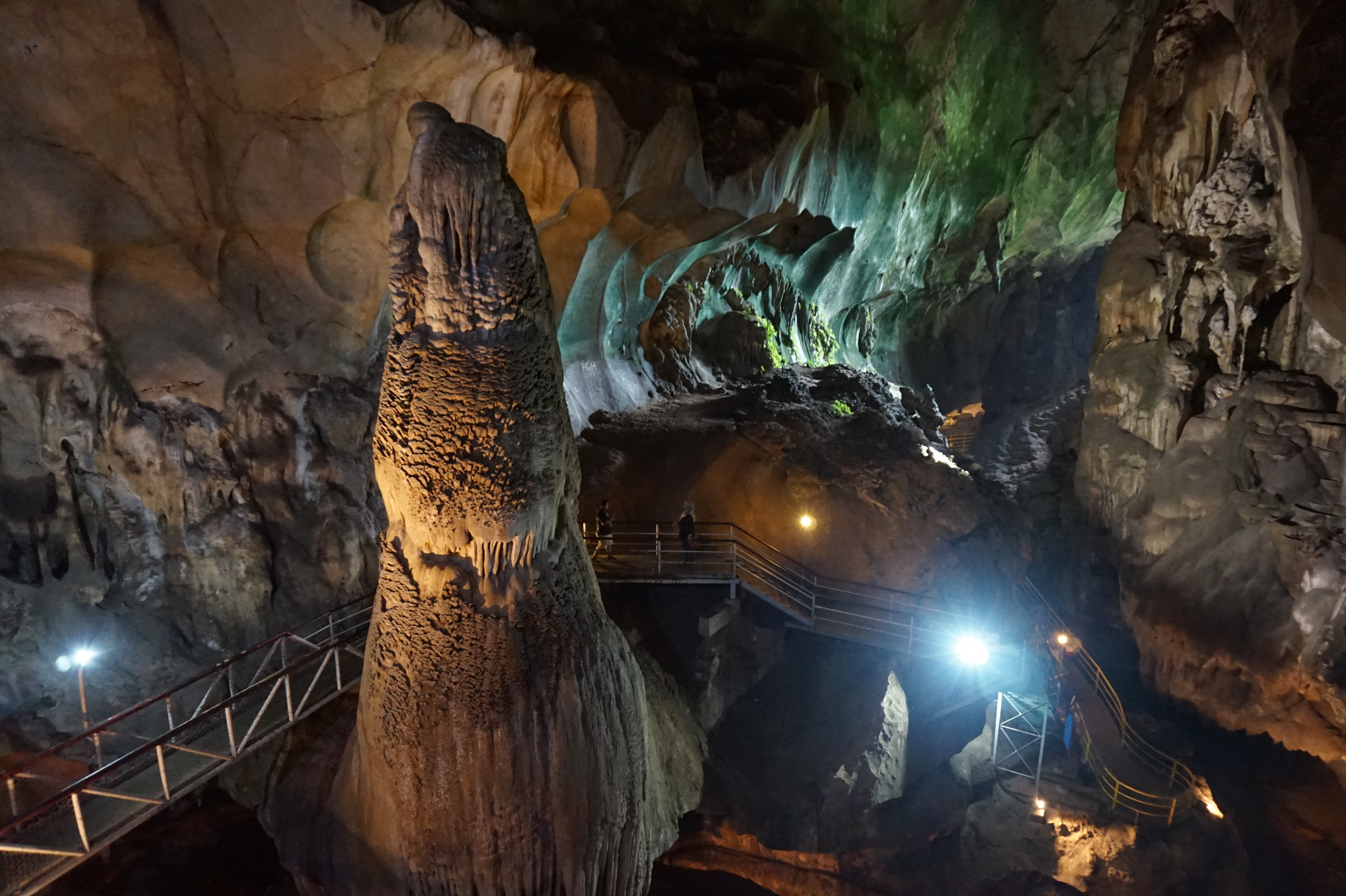 #2: Visit Kellie Castle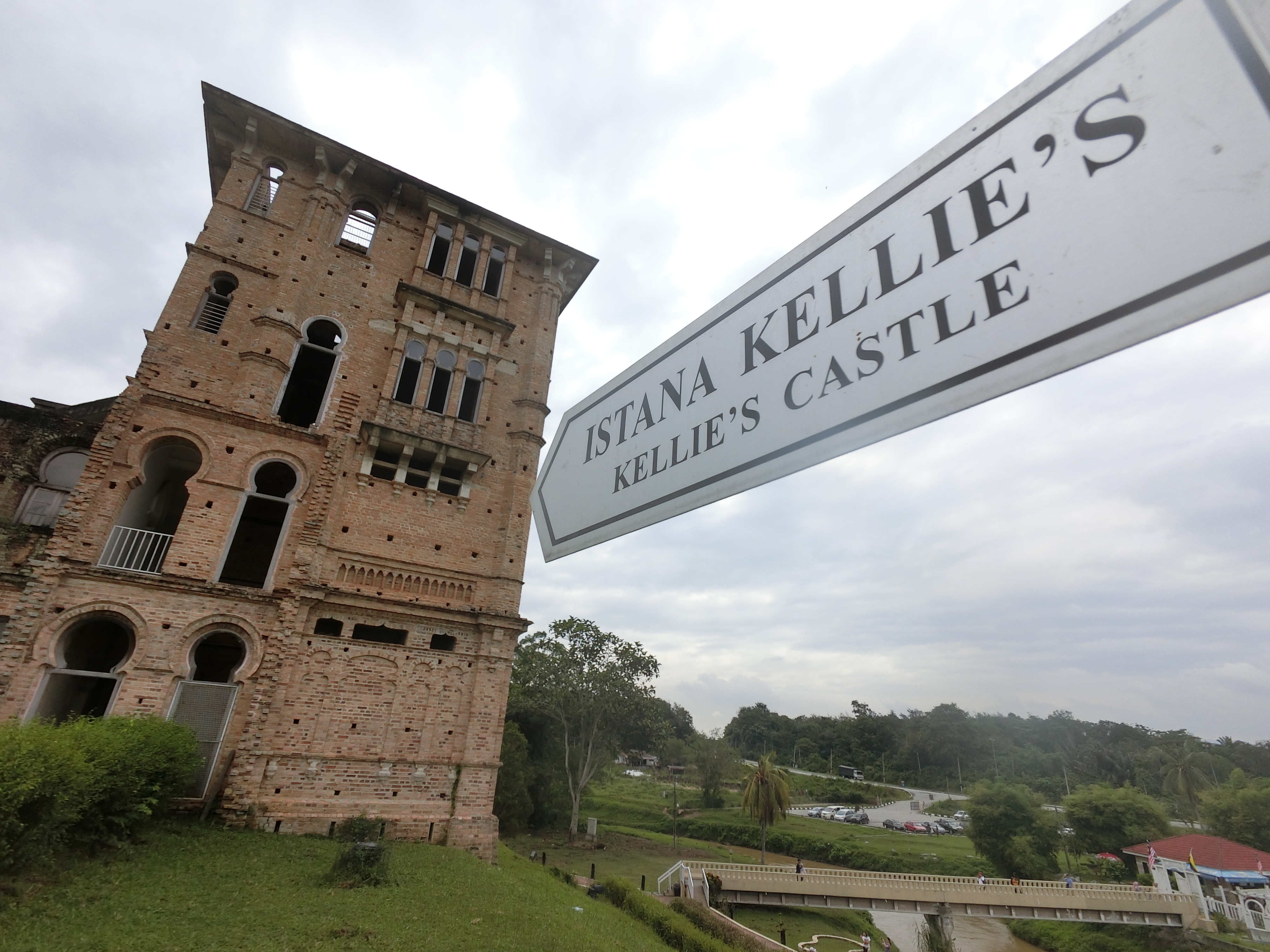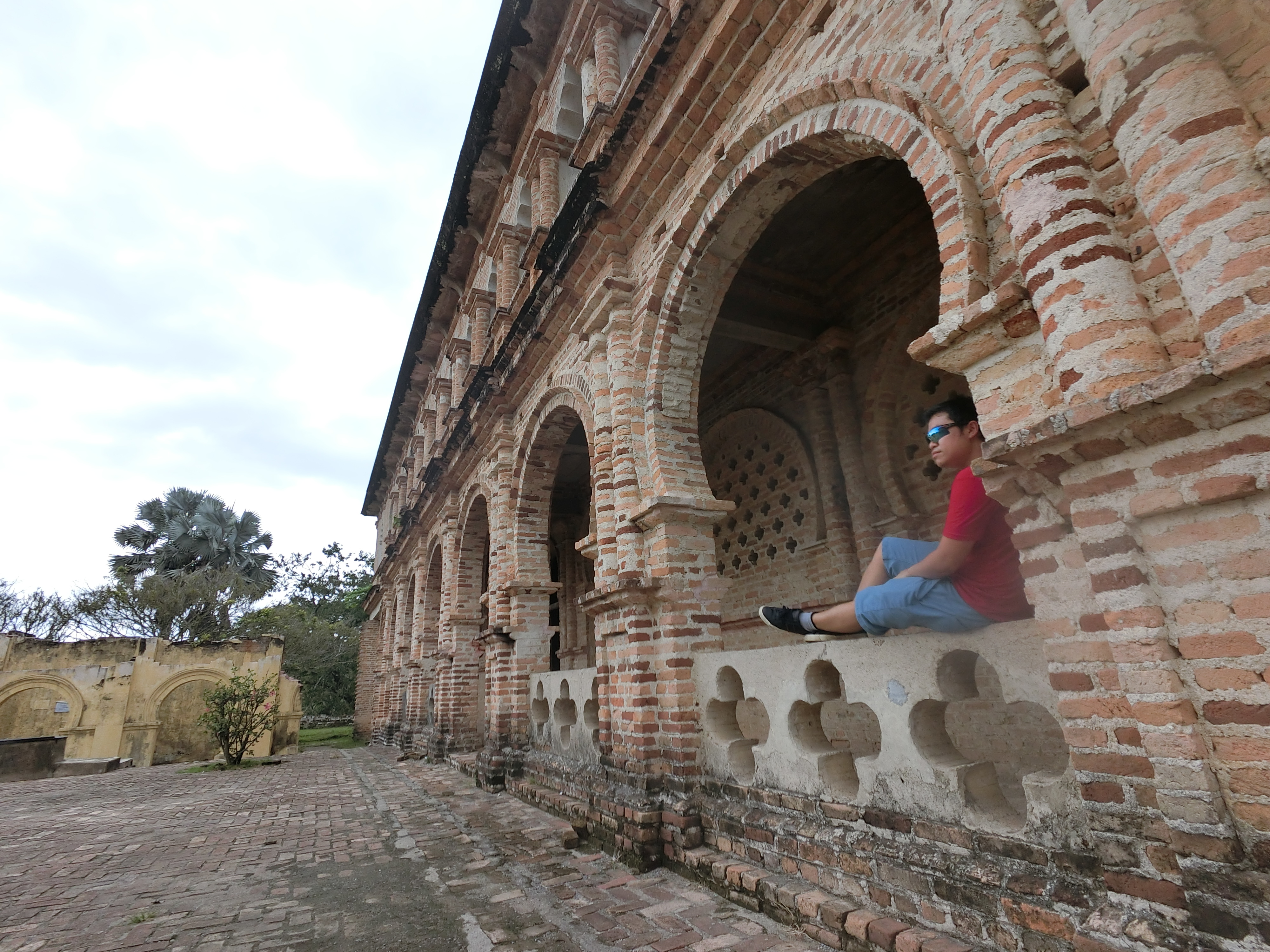 #3: Visit Perak Tong 
The cave which is located 5km from Ipoh offers a unique feel with well drawn pictures of Buddha and one of the highlights include being greeted with a 40 feet tall Buddha statue.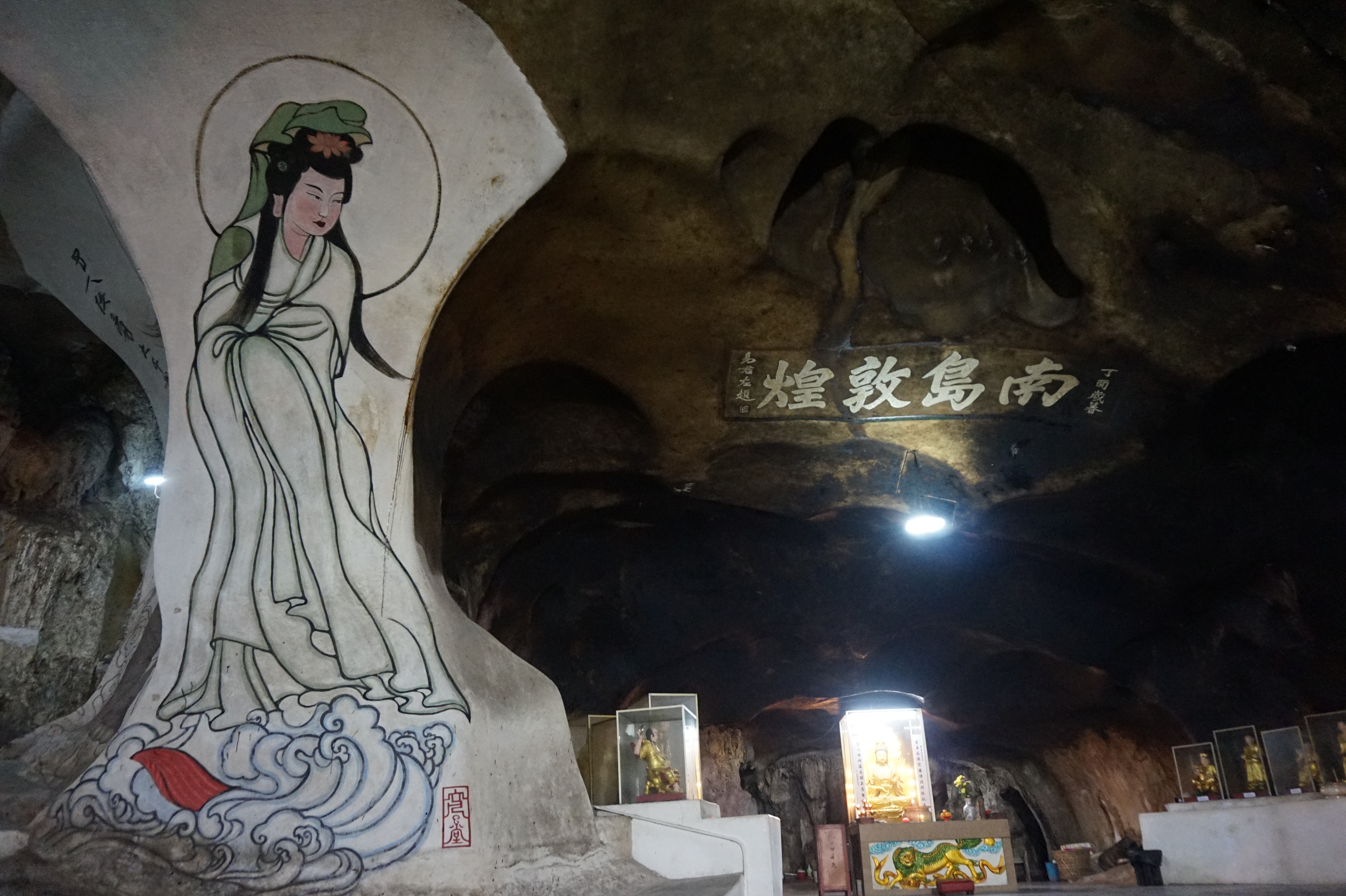 #4: Check into cool hotels like M Roof Hotel & Residences
This is a new hotel property being built in Year 2017 giving visitors a neat and clean impression. The rooms are very well furnished acting a touch of class to your stay. Did I mention the hotel has many Instagramable spots as well? A plus added point!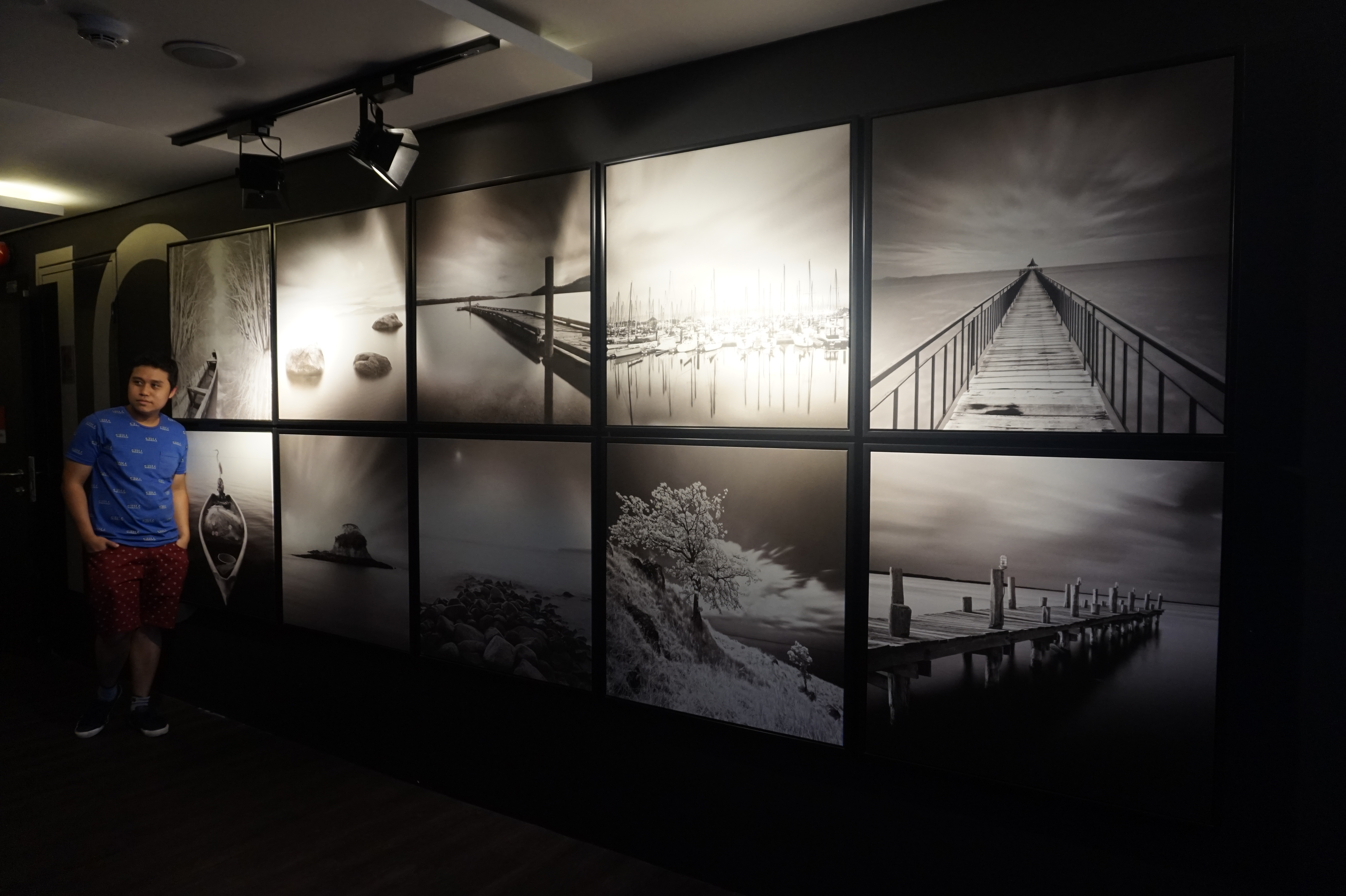 #5:Visit Night Market: Gerbang Malam
Looking for a stroll after a full dinner? Head to the night bazaar at Gerbang Malam where one can find bags, watches, wallets, clothes etc. Simply so many things to look and see even after the sun had set!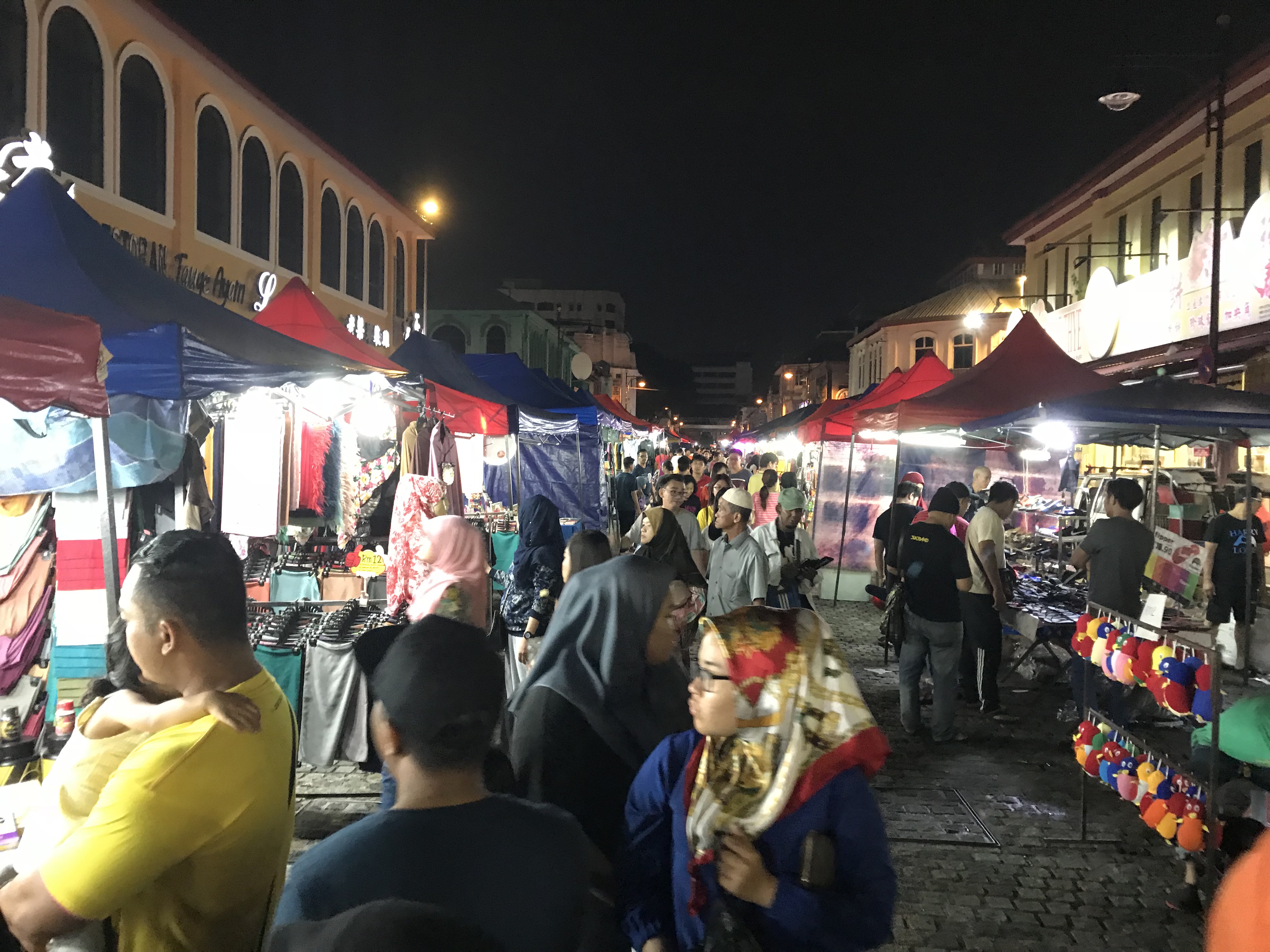 #6: Eat Durians at Gopeng
Once you exit out from Gopeng along the North South Highway, head towards the direction of Gua Tempurung Cave. One will see many roadside stalls selling durians. With it being freshly picked and selling it at a cheaper price than one can get in the market, this is definitely the place to have your durian!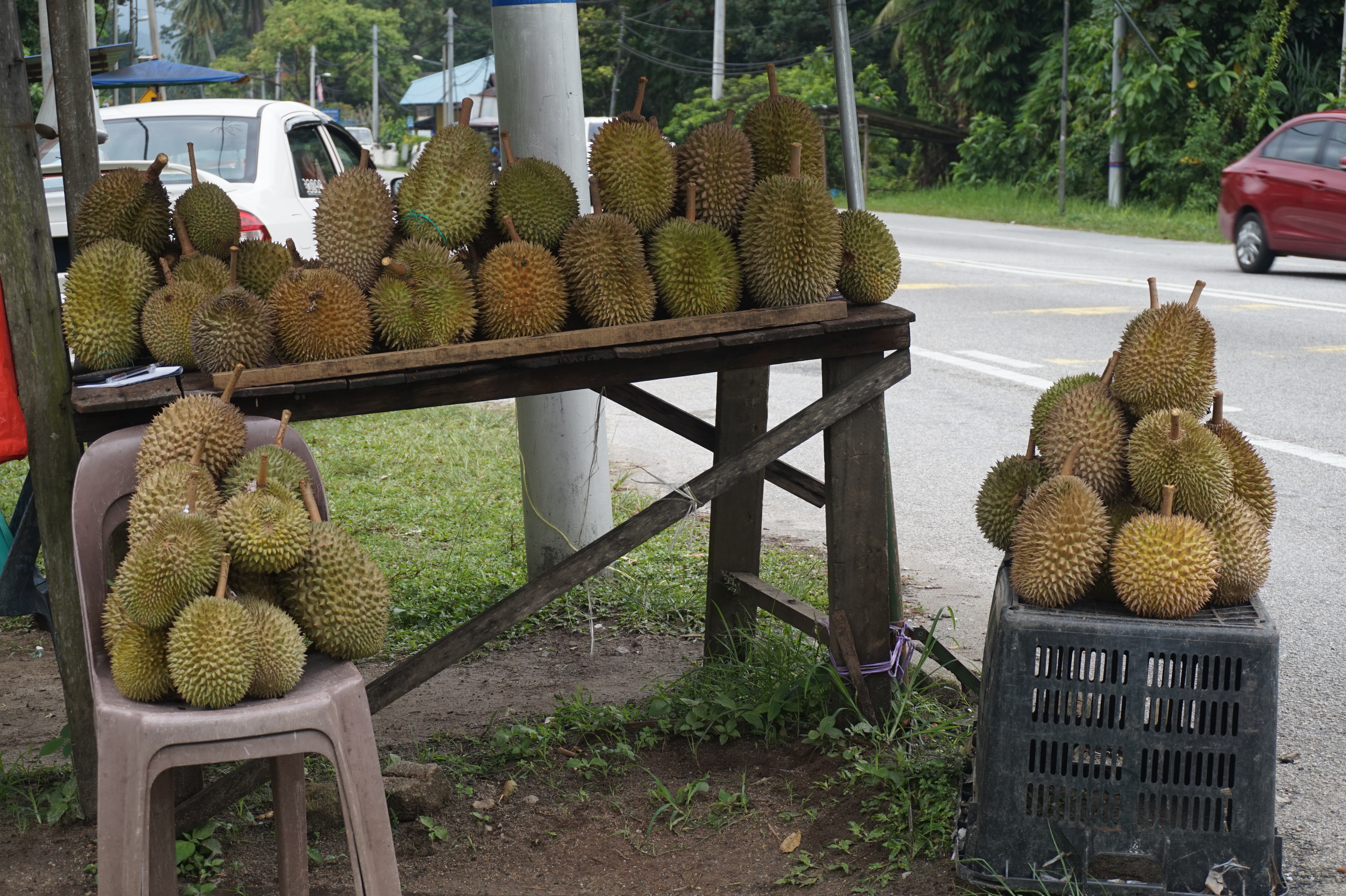 #7: Visit Sam Poh Tong

Sam Poh Tong is a famous cave temple located in Gunung Rapat, about 5km south of Ipoh. It is said to be the biggest cave temple in the country, and is an impressive work of art with various statues of Buddha interspersed among the stalactites and stalagmites. If you like pomelo fruits, you will be in for a treat as there are plenty of stalls selling it in front of Sam Poh Tong.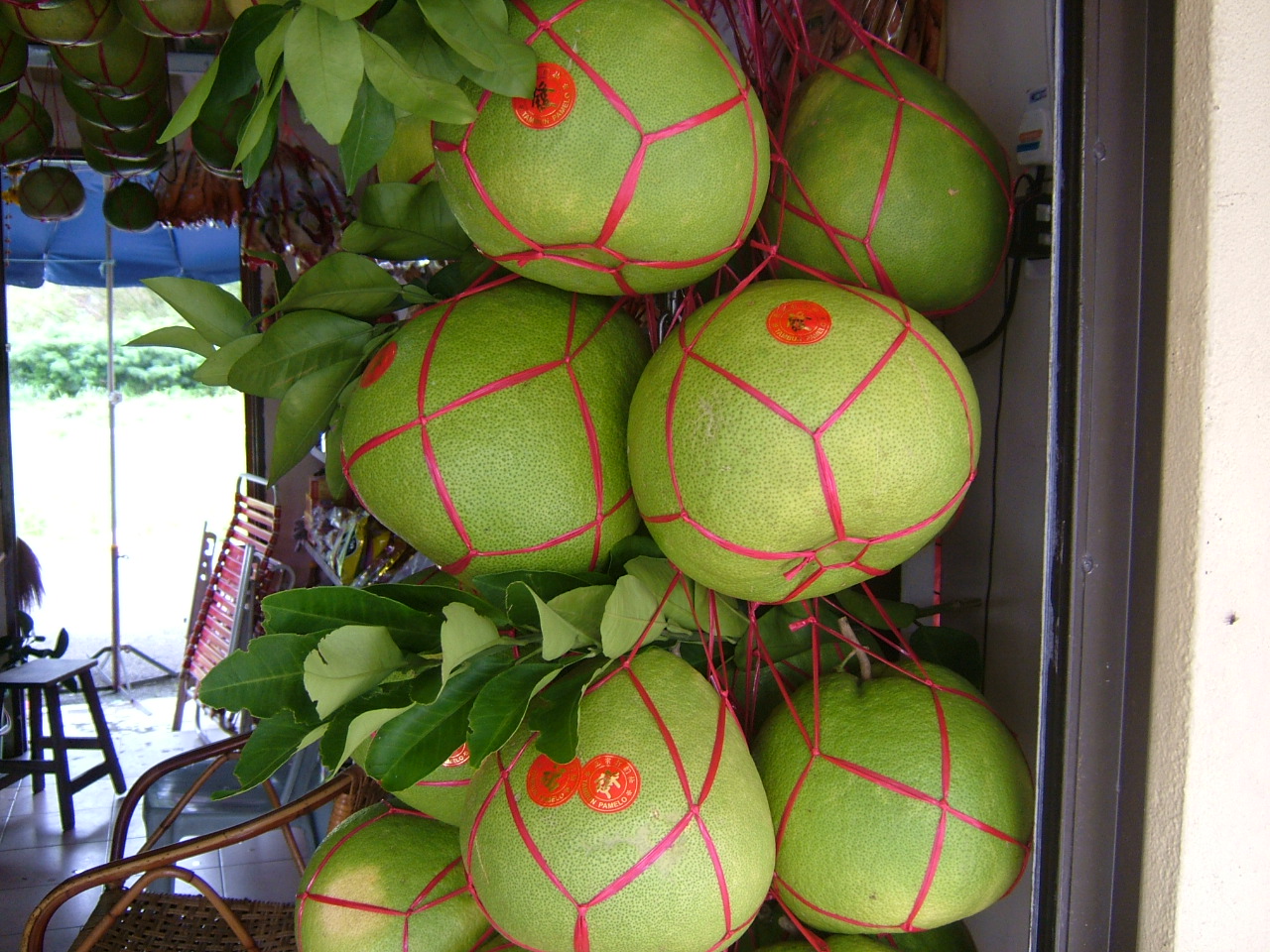 #8: Ipoh Mural Art Trail
A state secret: Ipoh has pretty many wall murals and the best part is not many people are snatching with you to take it unlike in Penang where one have to endure long wait to get a picture of it. The wall murals in Ipoh are easily awesome!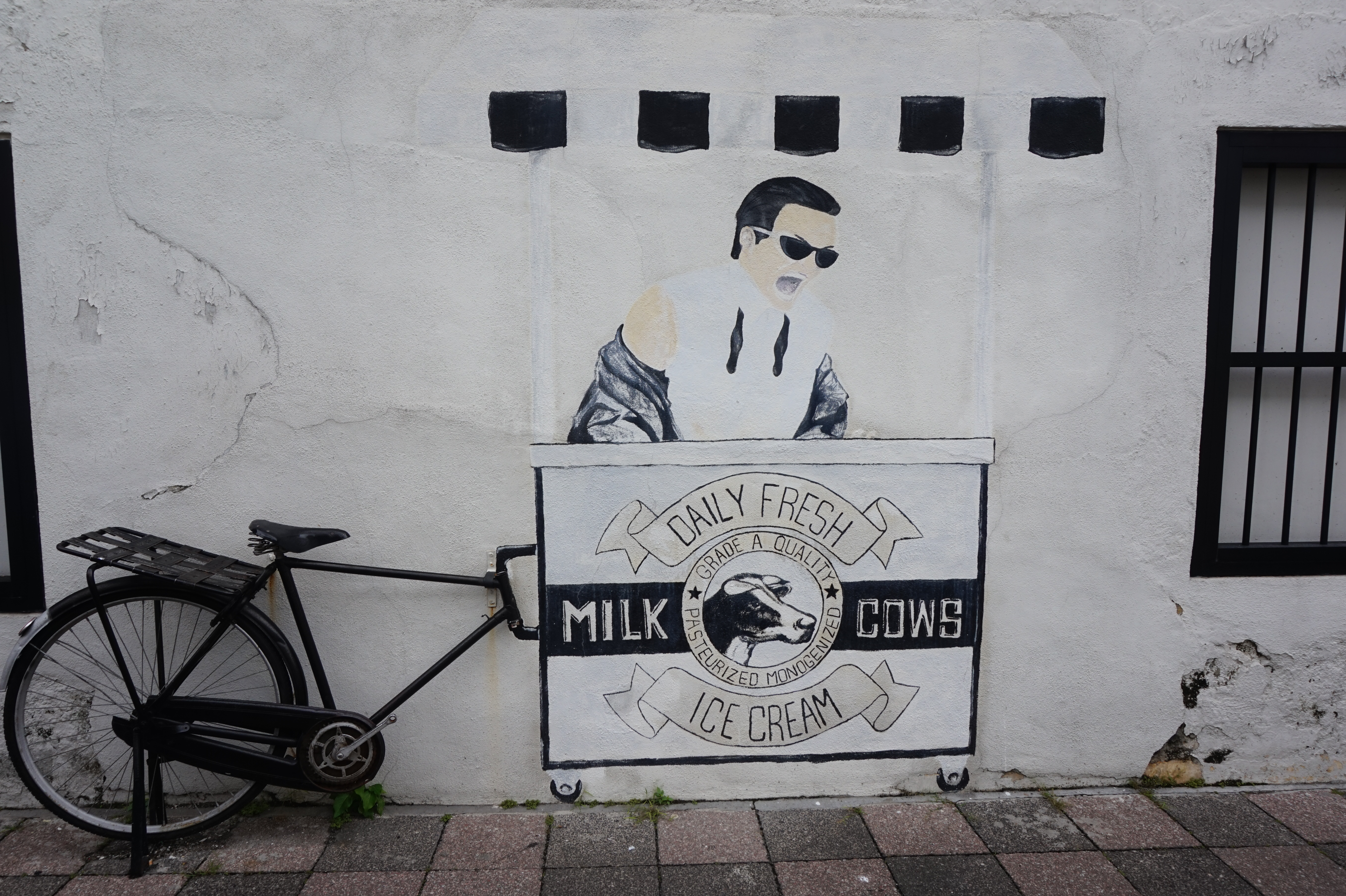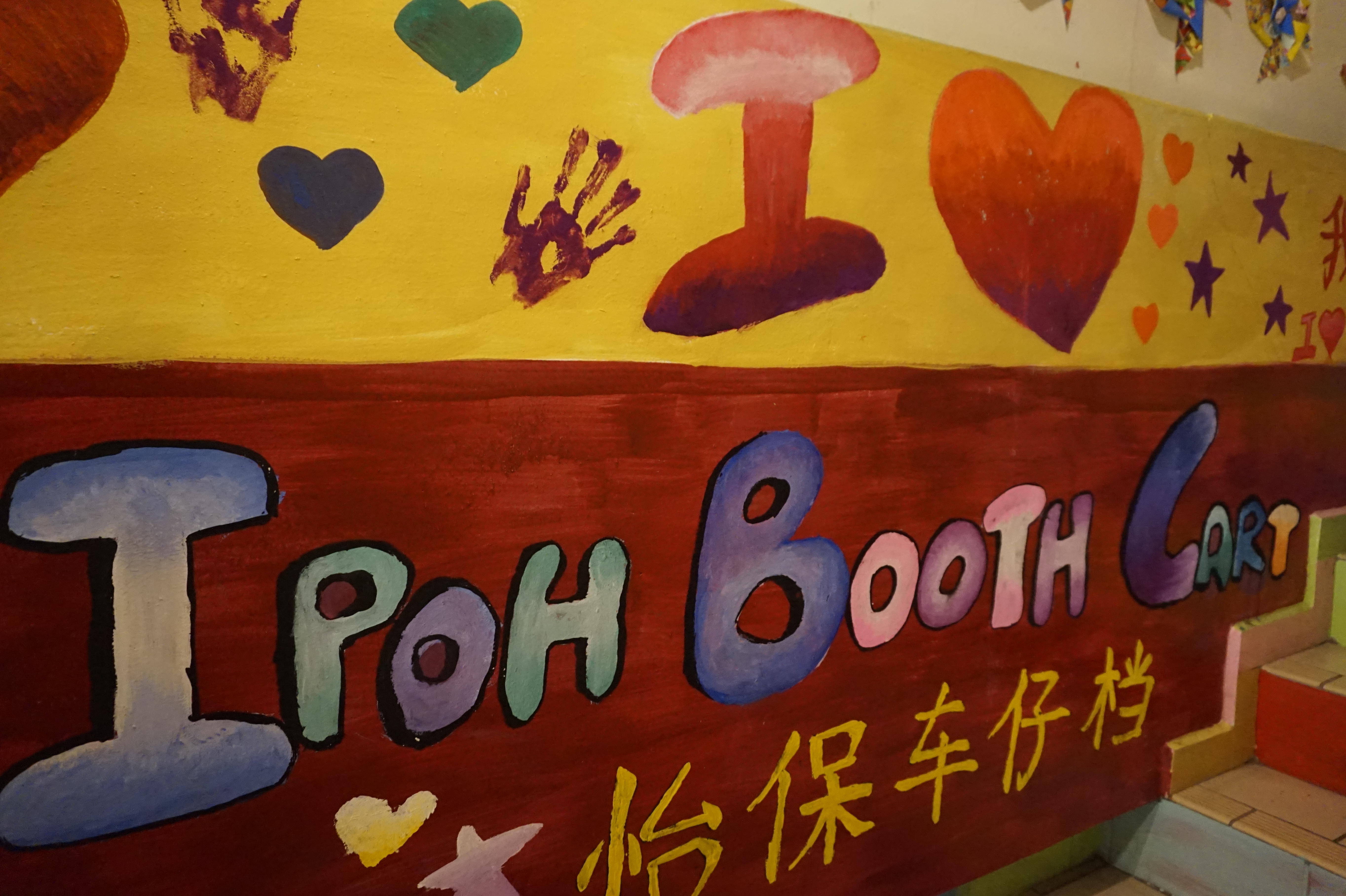 #9: Tong Sui Kai (Dessert Street)  糖水街
Craving for desert? Head to 糖水街 after dinner and indulge in this cooling ice desert. It comes in so huge portion that it is recommended to be share among 3-4 people. It make up of more than 5 kinds of fruits and toppled with ice cream. You got to try it!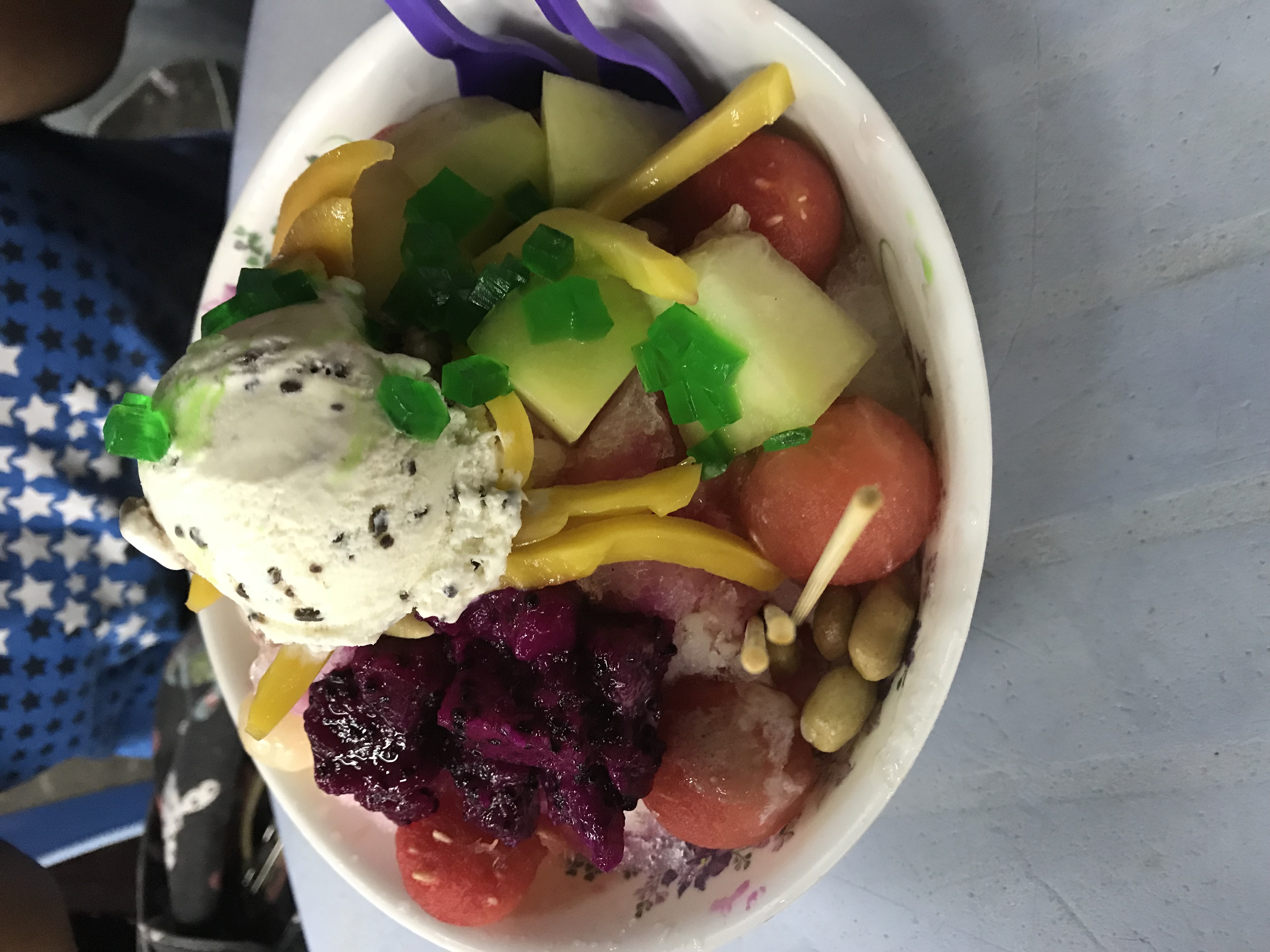 #10: Ipoh Railway Station
It is one of the most beautiful examples of colonial architecture found in Malaysia. Rich with history,it serve as the main railway terminal in Ipoh.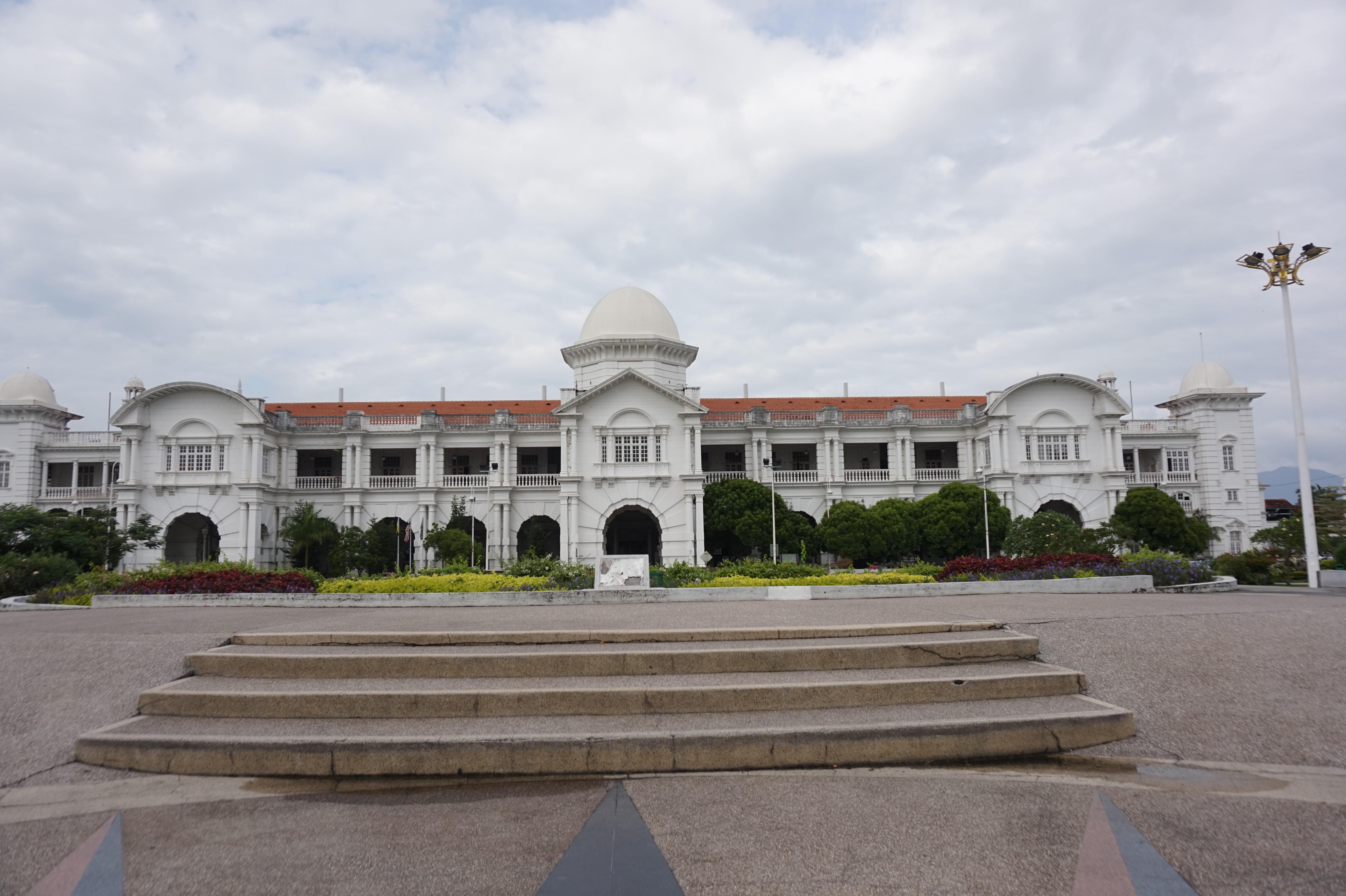 #11: Tau Fu Fah
Funny Mountain Tau Fu Fah (奇峰豆腐花) could very well be the most popular Tau Fu Fah shop in the entire of Malaysia. Do note it comes in small portion, 1 bowl only consists of about 2 or 3 scoops of tau fu fah.
Address: 49, Jalan Theatre  30300 Ipoh, Perak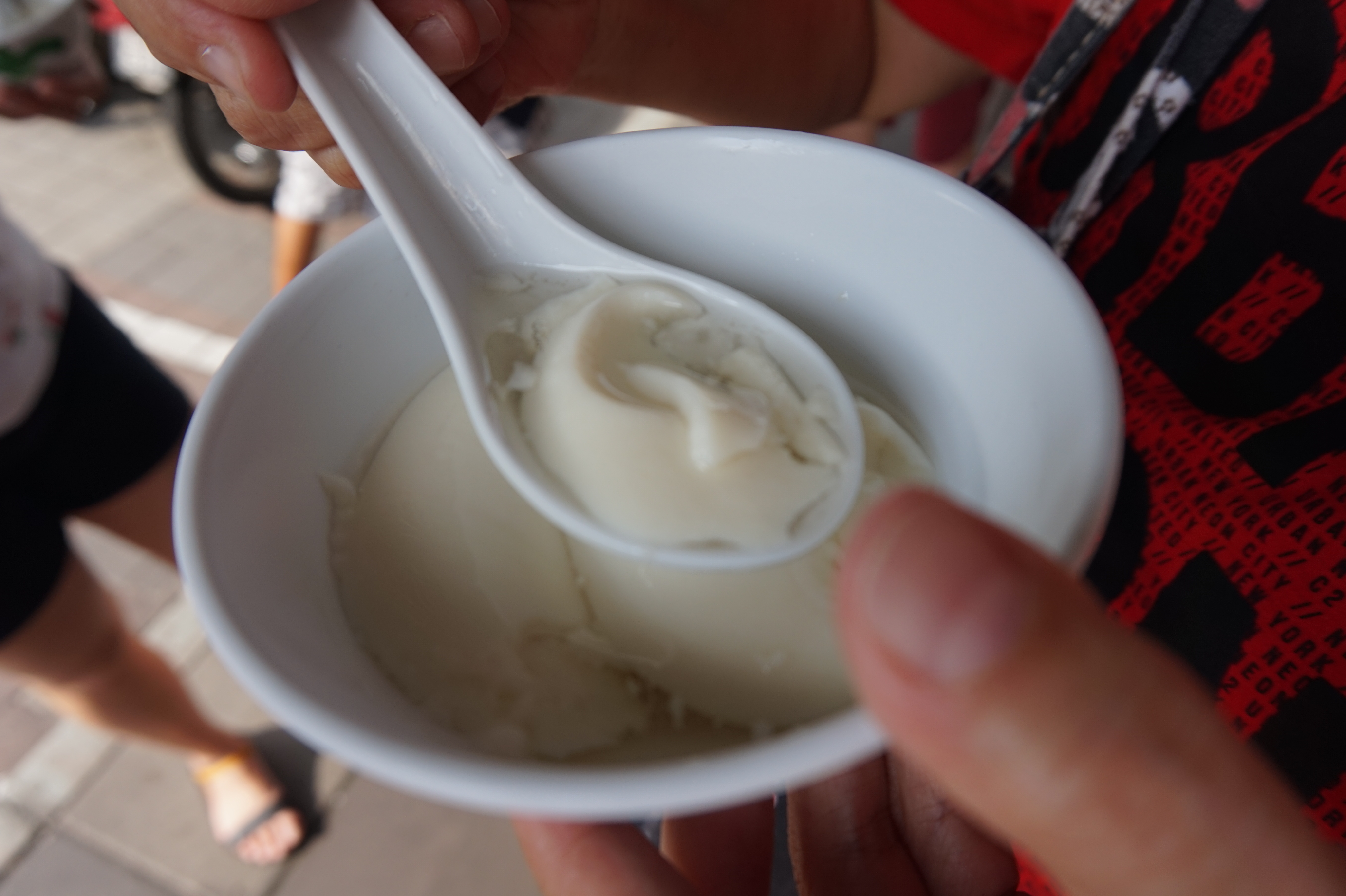 #12: Lou Wong Bean Sprout Chicken
Ipoh's signature food is the bean sprout chicken or tauge ayam. Enough said, the picture speak a thousand of words. However, I must mention the price is a little steep given its international recognition now and the Chinese are known to travel into Ipoh just to have this dish.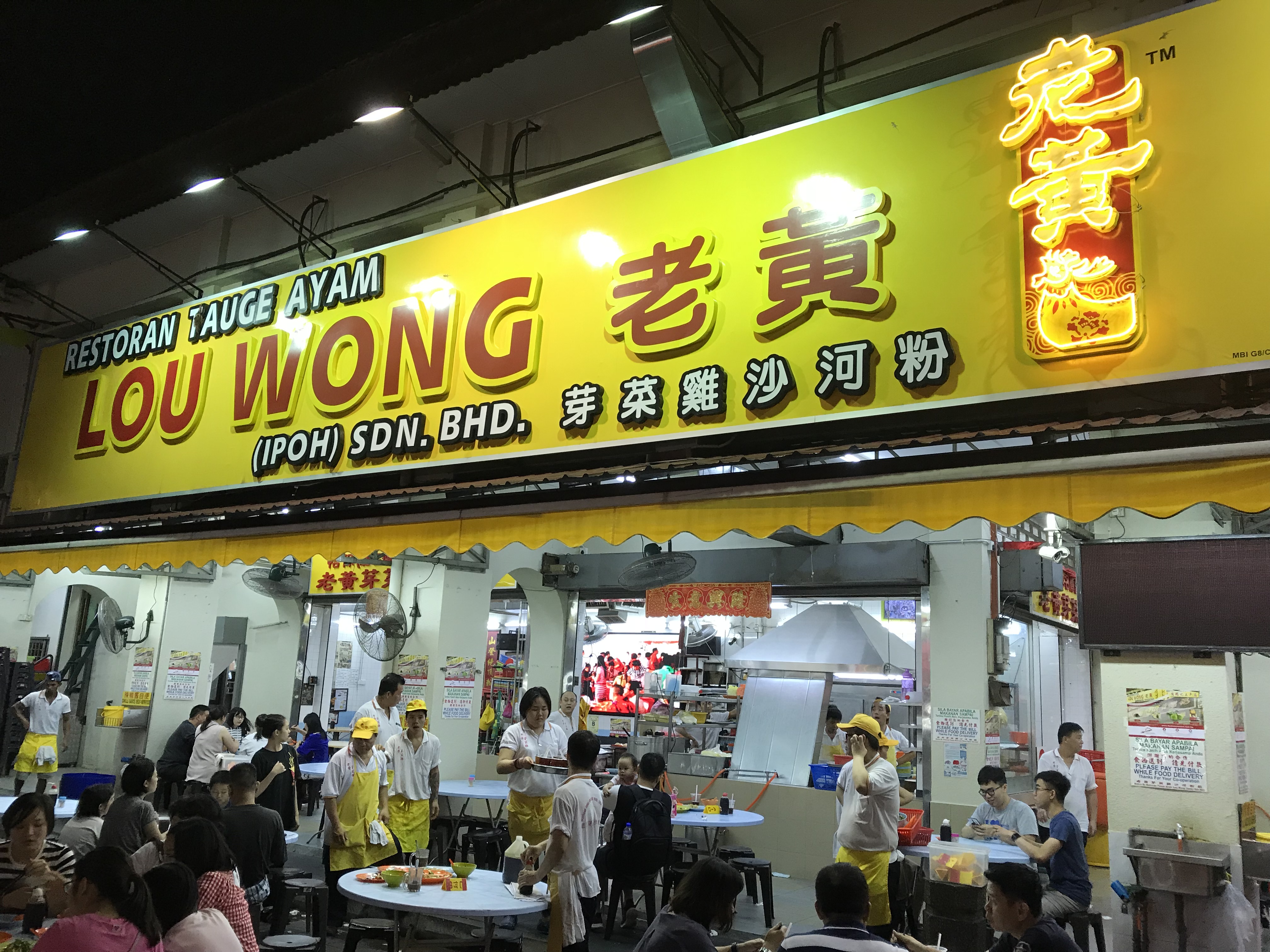 #13: Lunch at the Big Tree Foot @ Pasir Pinji
A popular food spot for its Yong Tau Foo at Ipoh. The name means Big (Dai) Tree (Shu) Foot (Geok) in Cantonese. It gotten its name due to the many big tress in the area. Well-known for its fried fritters and dry curry noodles.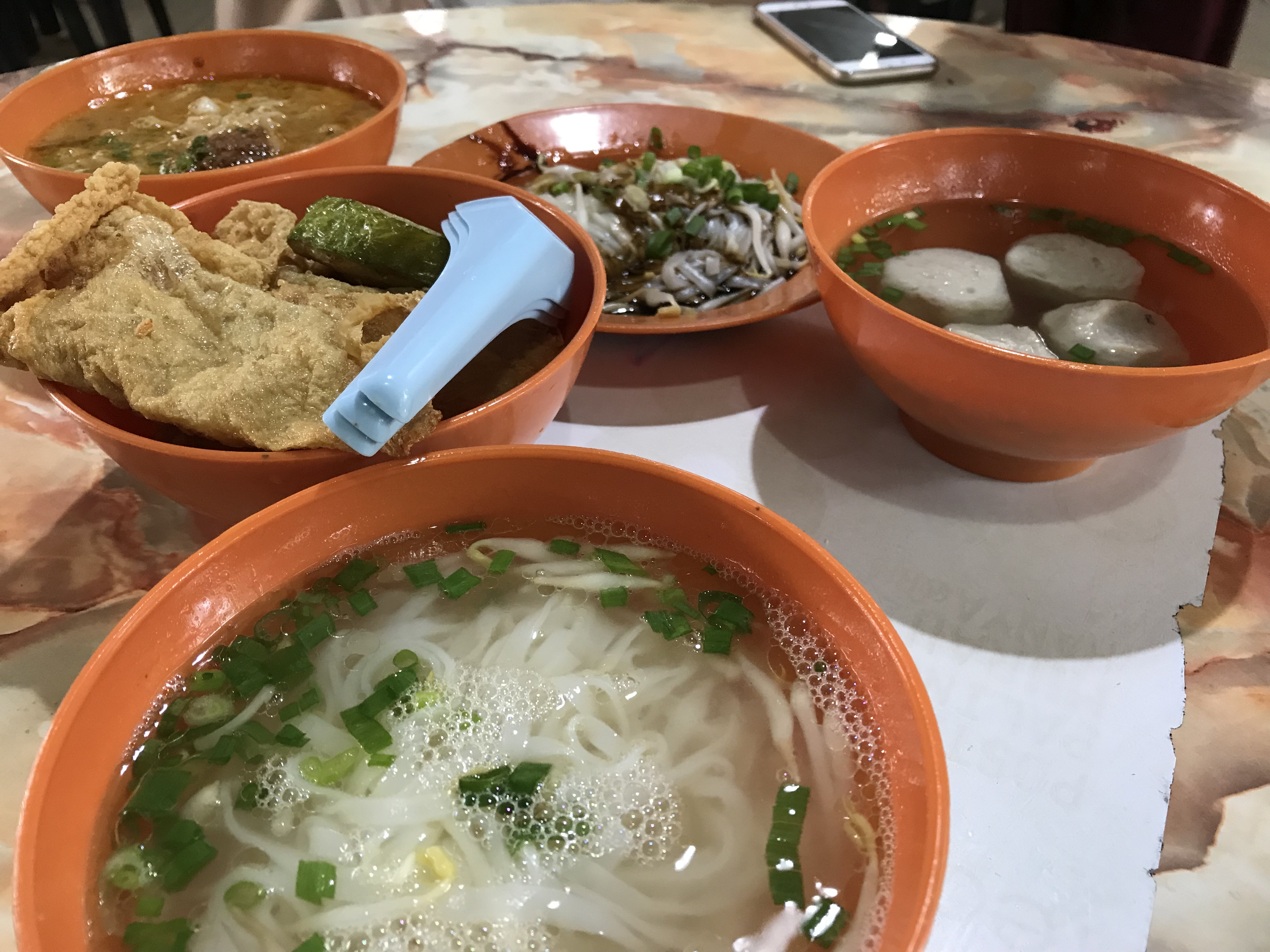 #14: Buy famous snack at Ming Yue Confectionery
Going to Ipoh means one have to eat the famous snack which is the Peanut Candy! What better place than to purchase it at the traditional making store Ming Yue Confectionery.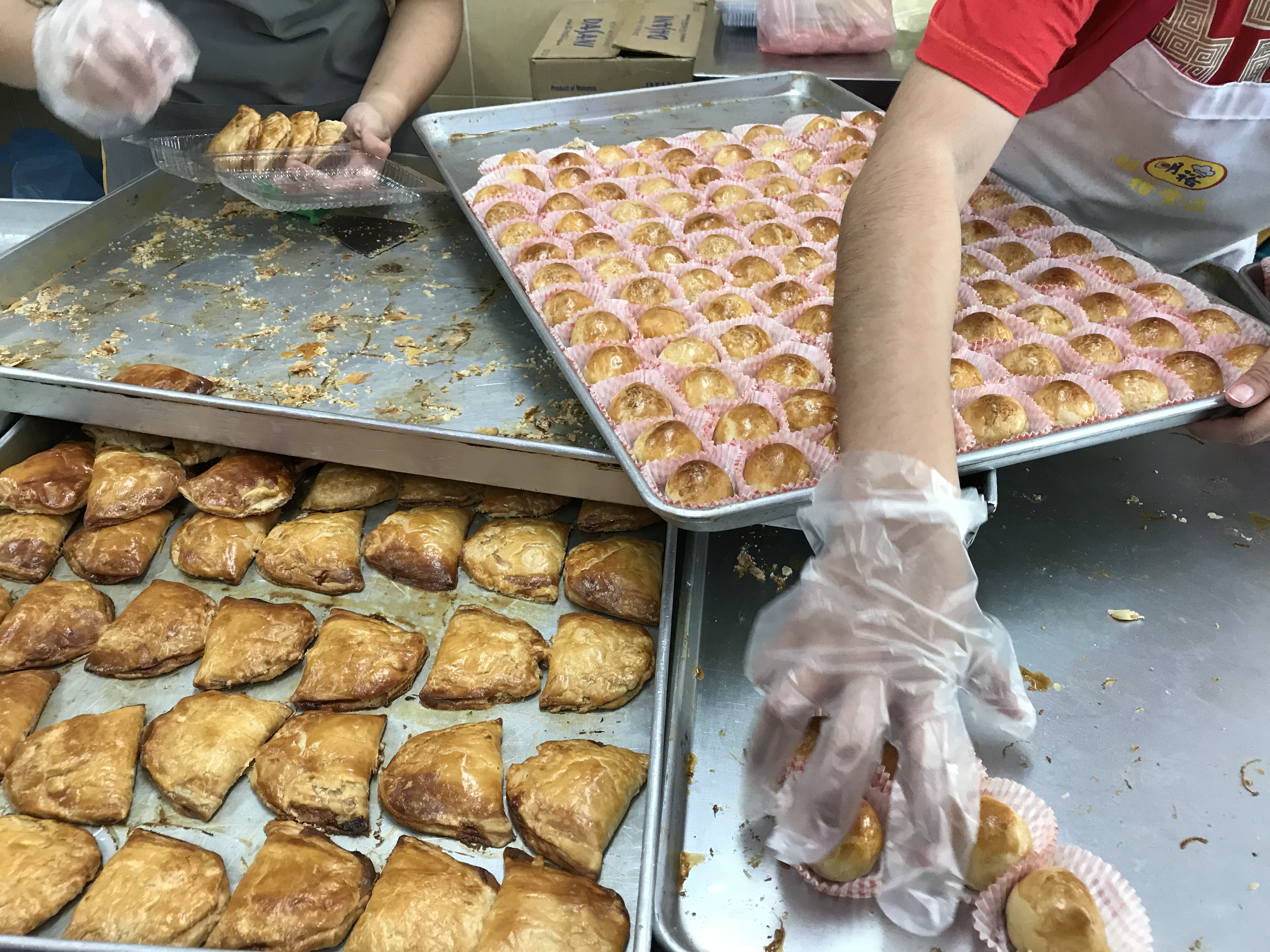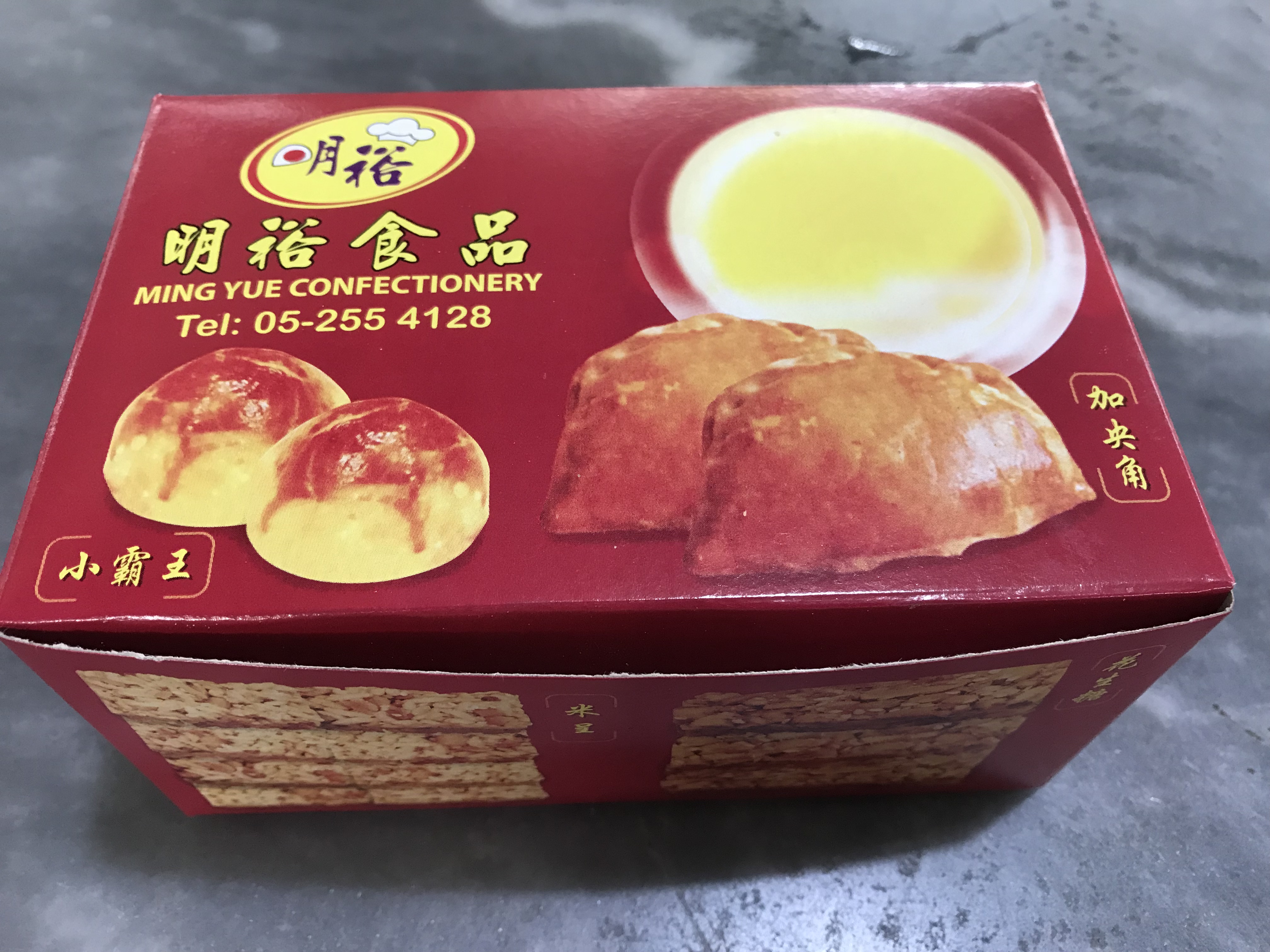 #15: Concubine Lane @ Ipoh Old Town
Adding a rustic feel to it, Concubine Lane is now one of the must go attractions in Ipoh. Many stalls to visit in between the many lanes and shop houses. One can discover treasures in this area as you soak in the charming old town.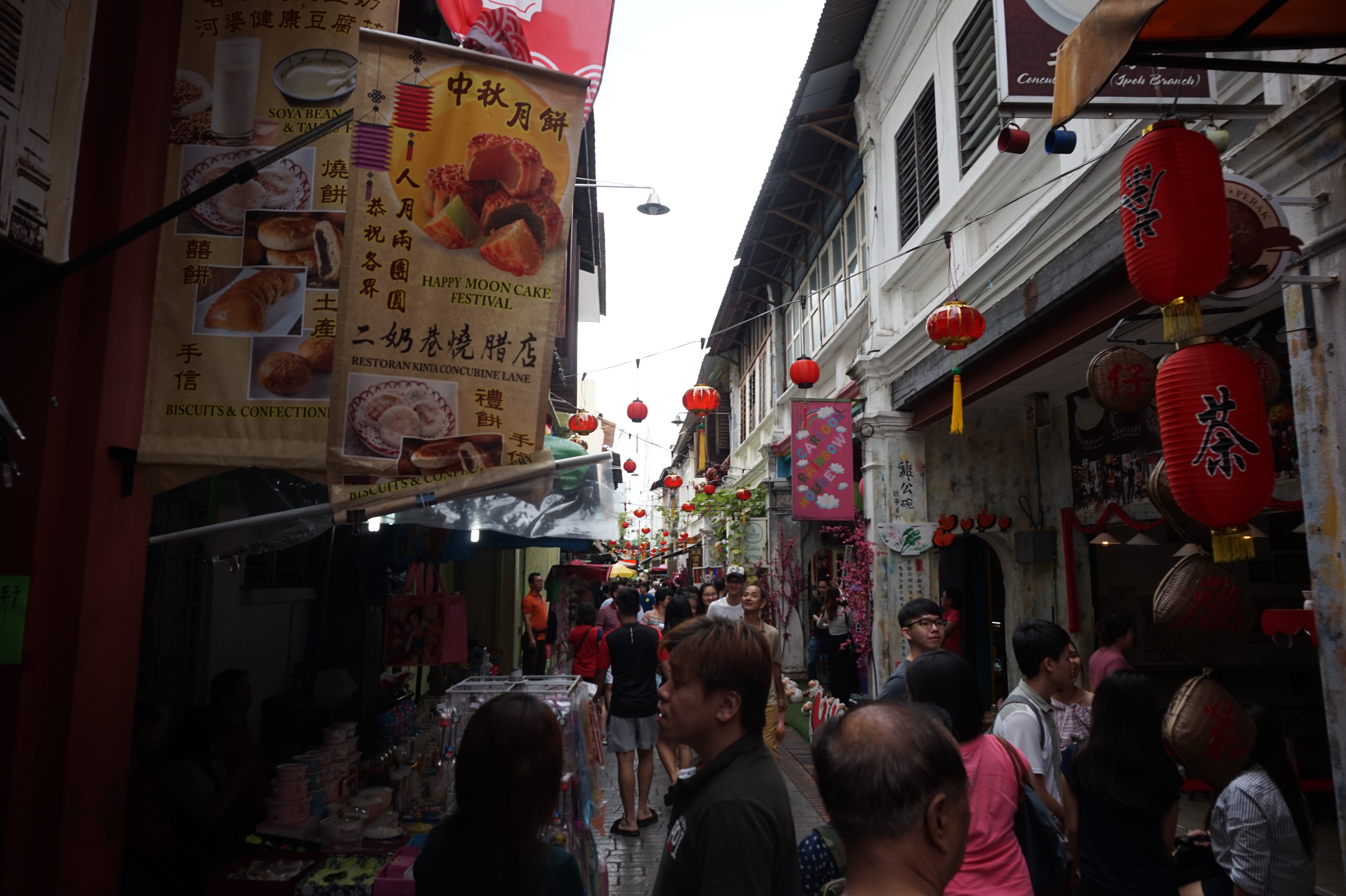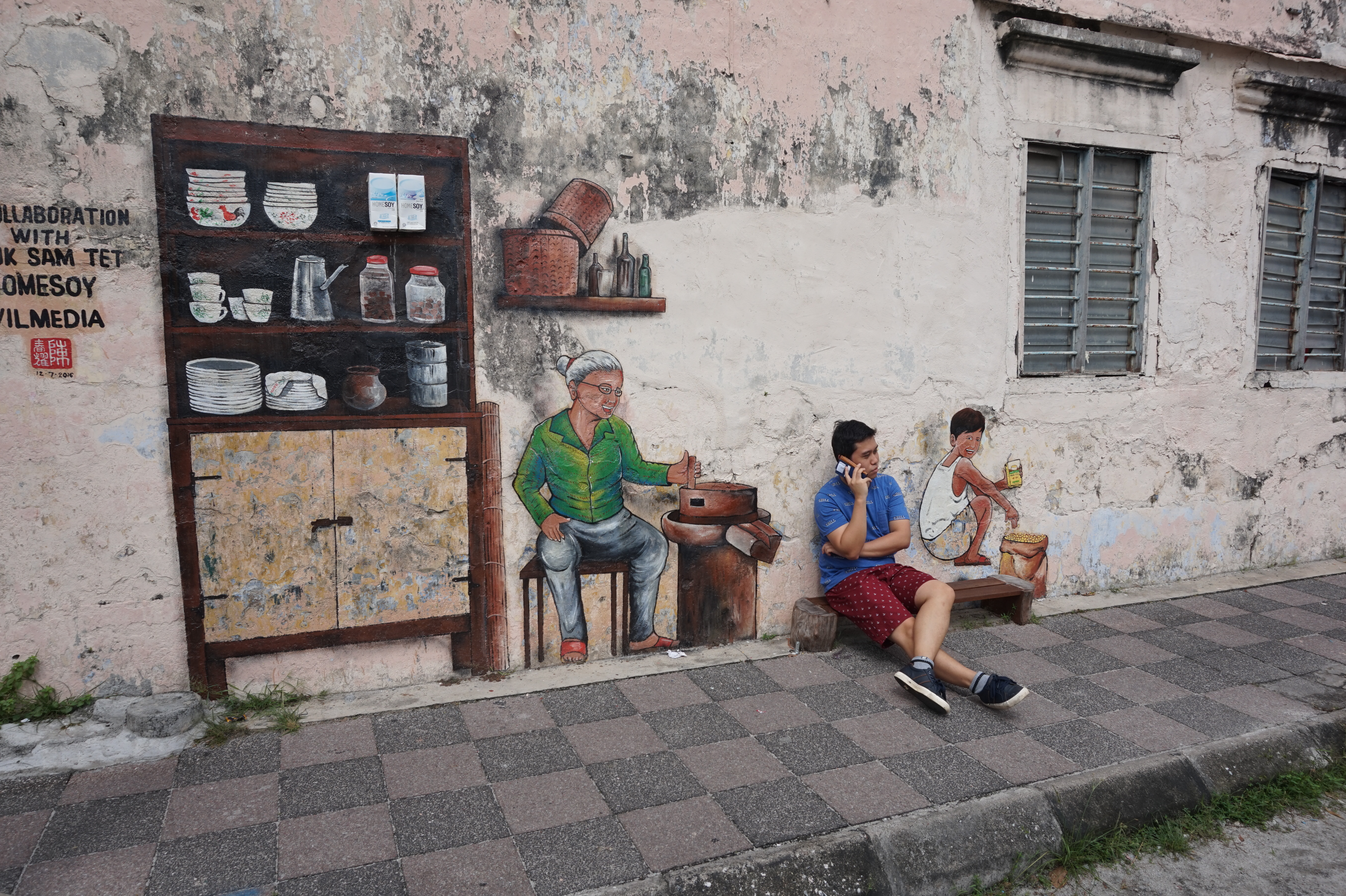 #16: Fantasy House Art
Funtasy House Trick Art is a great bonding place for family & friends. If you like taking 3D pictures and crazy looking photos, this is a place not to be miss! Located quite near to the Concubine Lane area.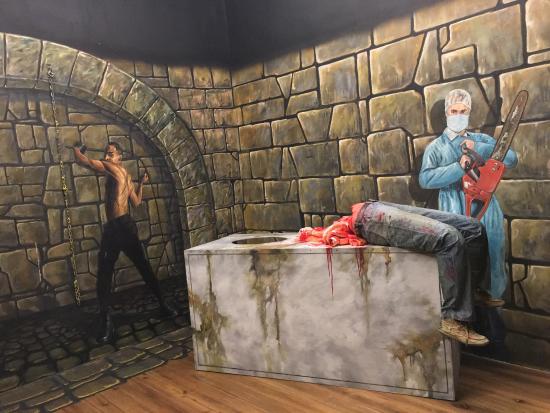 #17:  Buy Salted Chicken
Aun Kheng Lim Salted Chicken is one of the popular stalls around in Ipoh. With its fragrant and salted chicken smell, buying one back in a vacuum pack could not be even much easier. Vacuum packaging allows it to be kept longer and allows one to easily packet it back.
Address: 24 Jalan Theatre, 30300 Ipoh, Perak.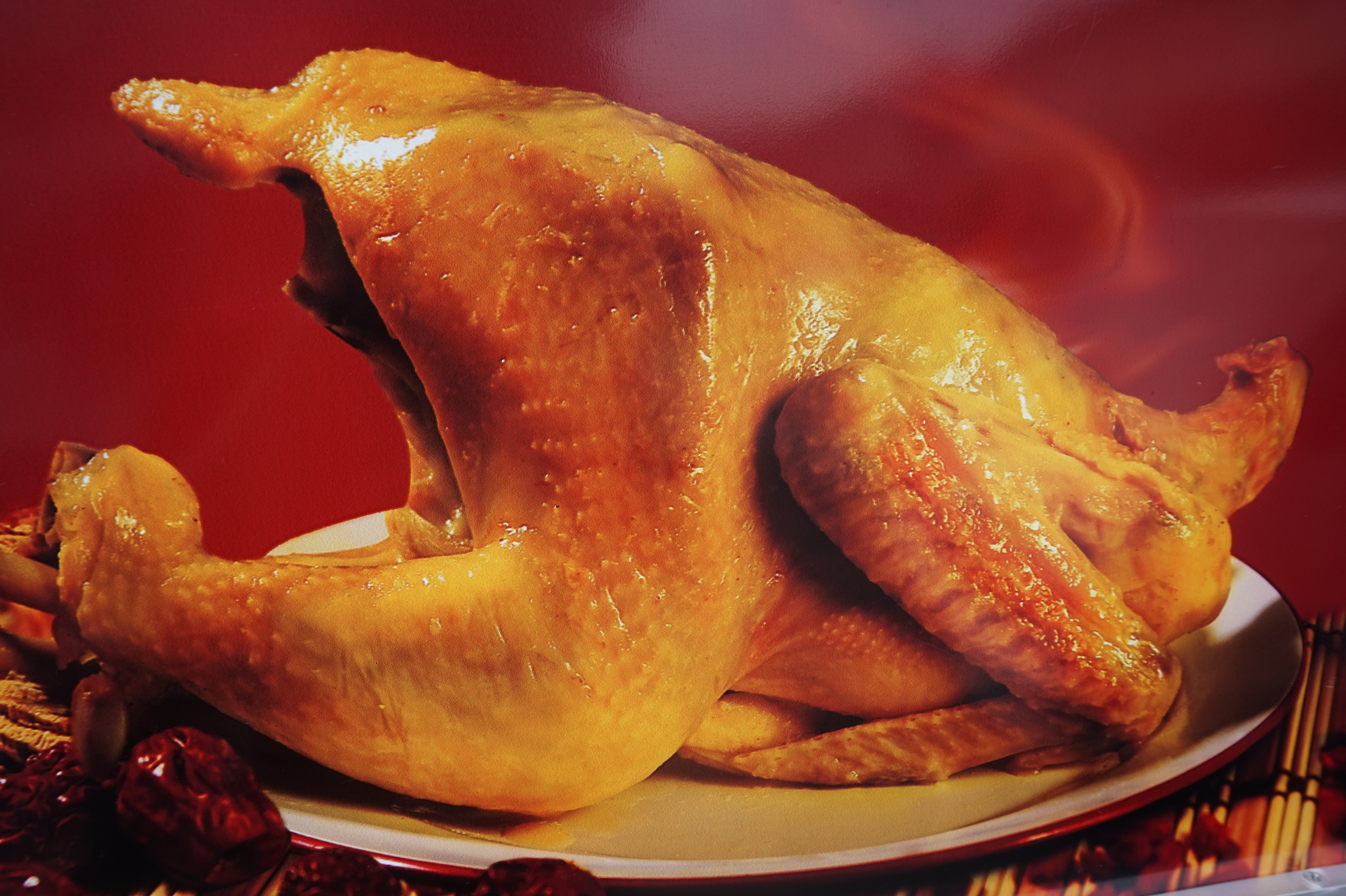 #18: Ipoh Tuck Kee
This is the best Kway Teow I have tasted in my life. The wok hei smell is equally strong together with the sauce that is cook in perfect taste make it one of the best dishes in the world. Do note there are 2 restaurants that is called Tuck Kee located along each other. For the authentic taste, head to the smaller coffee shop that reads " Restor N Tuck Kee"  (left side shown in the picture below). The brighter one at the side is not the original one.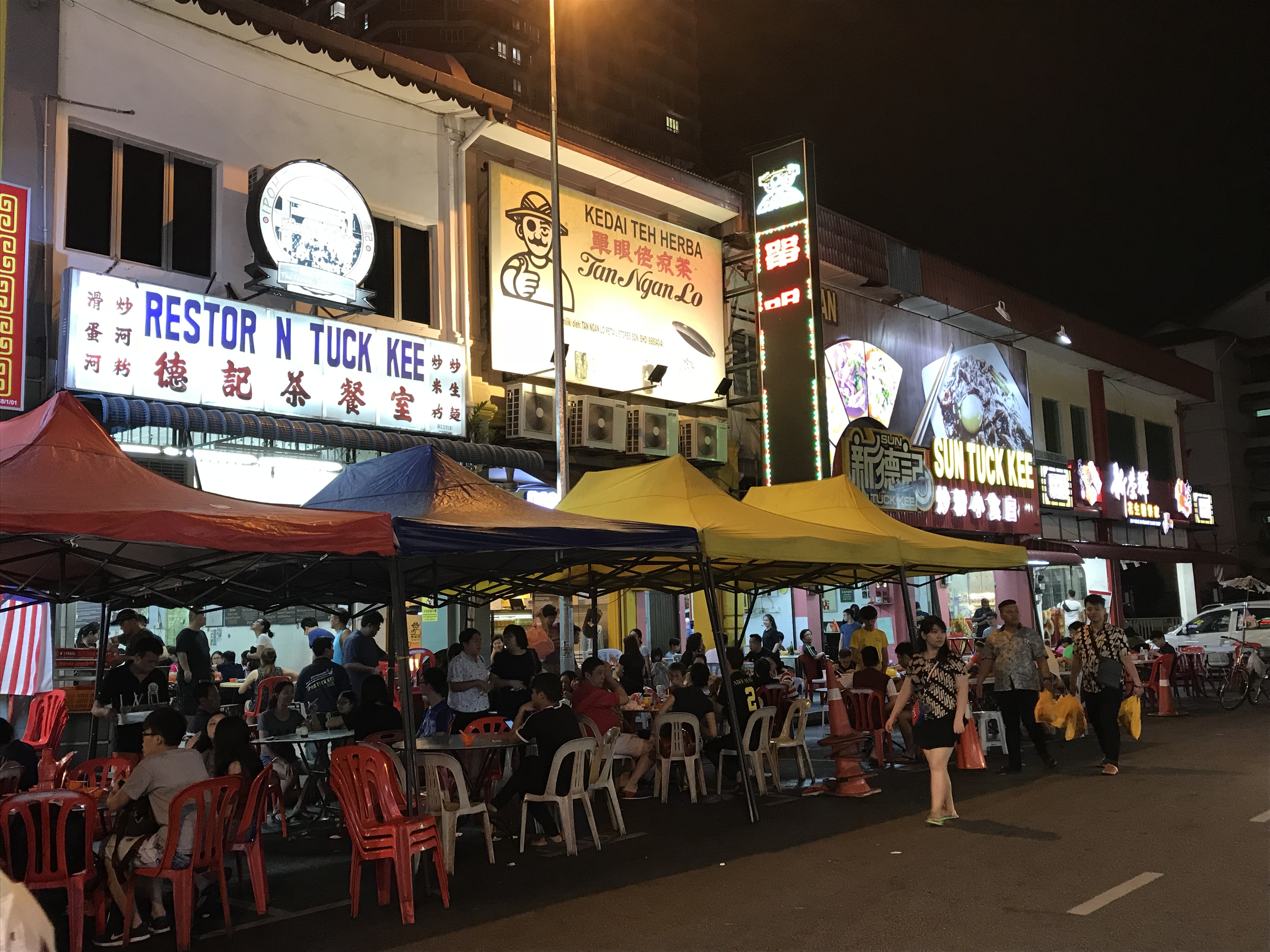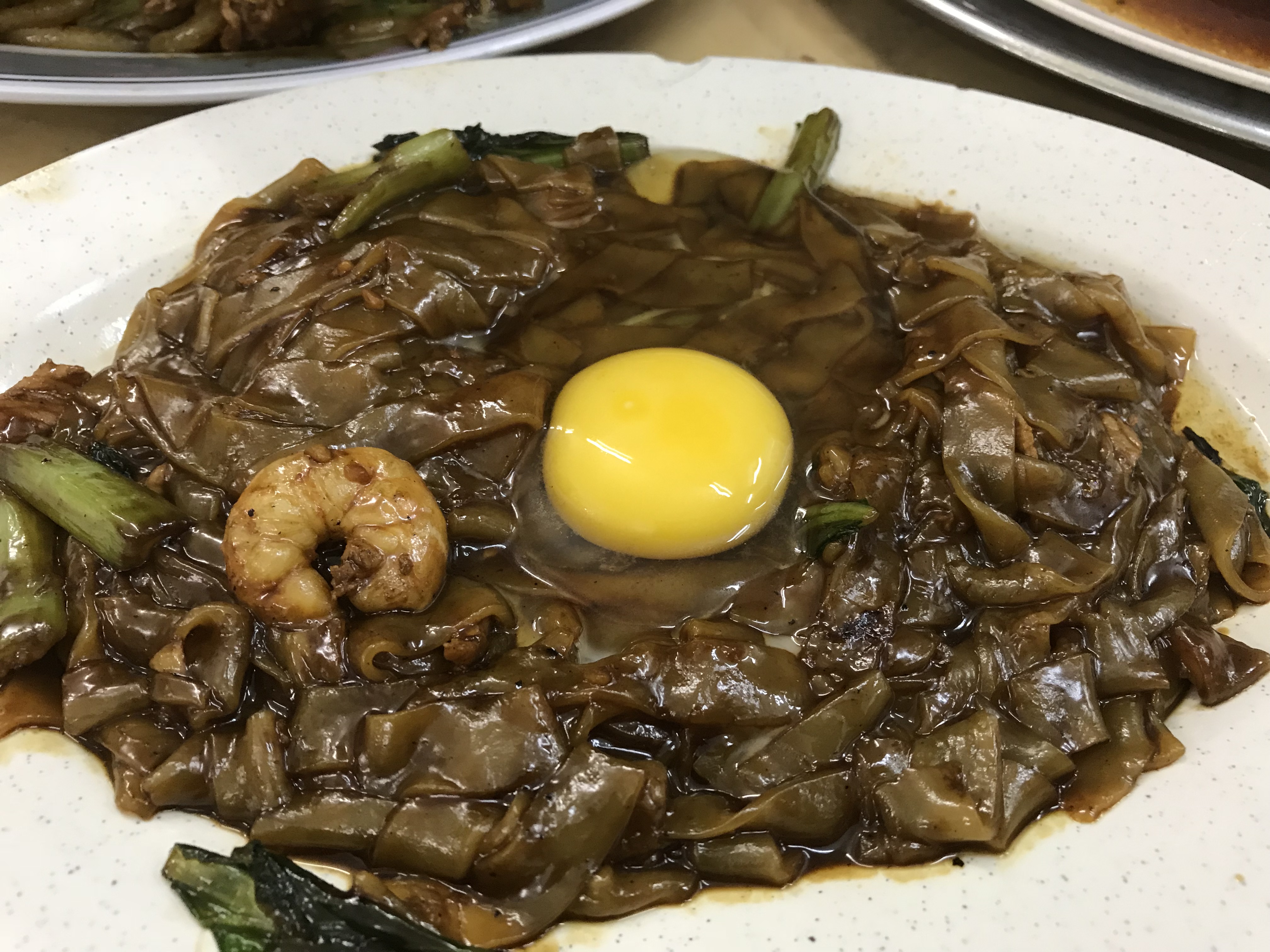 #19: Feast on the Tim Sum
Going to Ipoh without eating Tim Sum is the biggest mistake one will make if you miss it! Tim Sum found in Ipoh is of the highest quality and absolutely delicious. The best part is the top 3 Tim Sum restaurants are located near to each other. In specific, they are located along Leong Sin Nam Road. Famous one include Ming Court Hong Kong Tim Sum and Yoke Fook Moon Dim Sum Restaurant.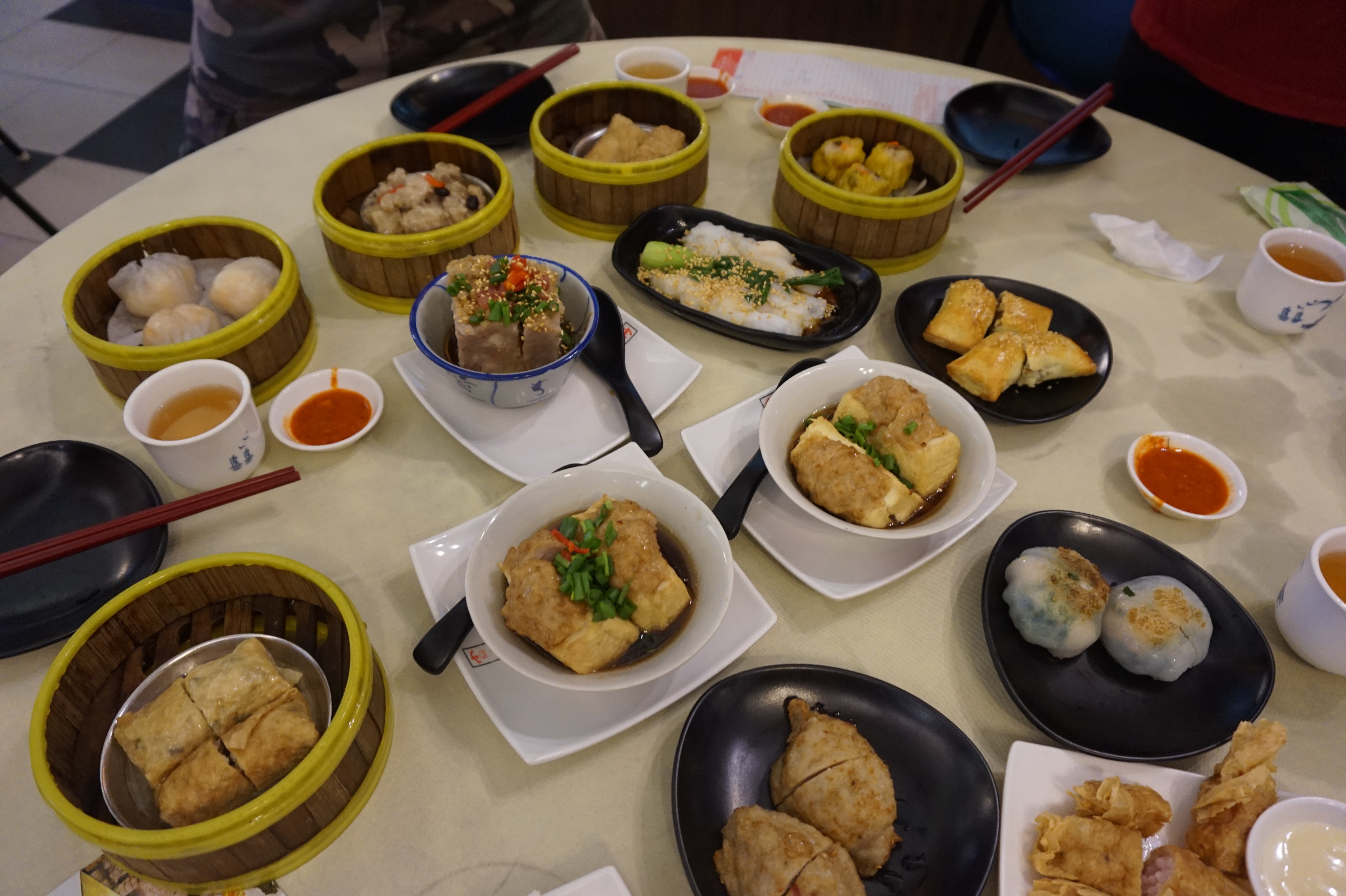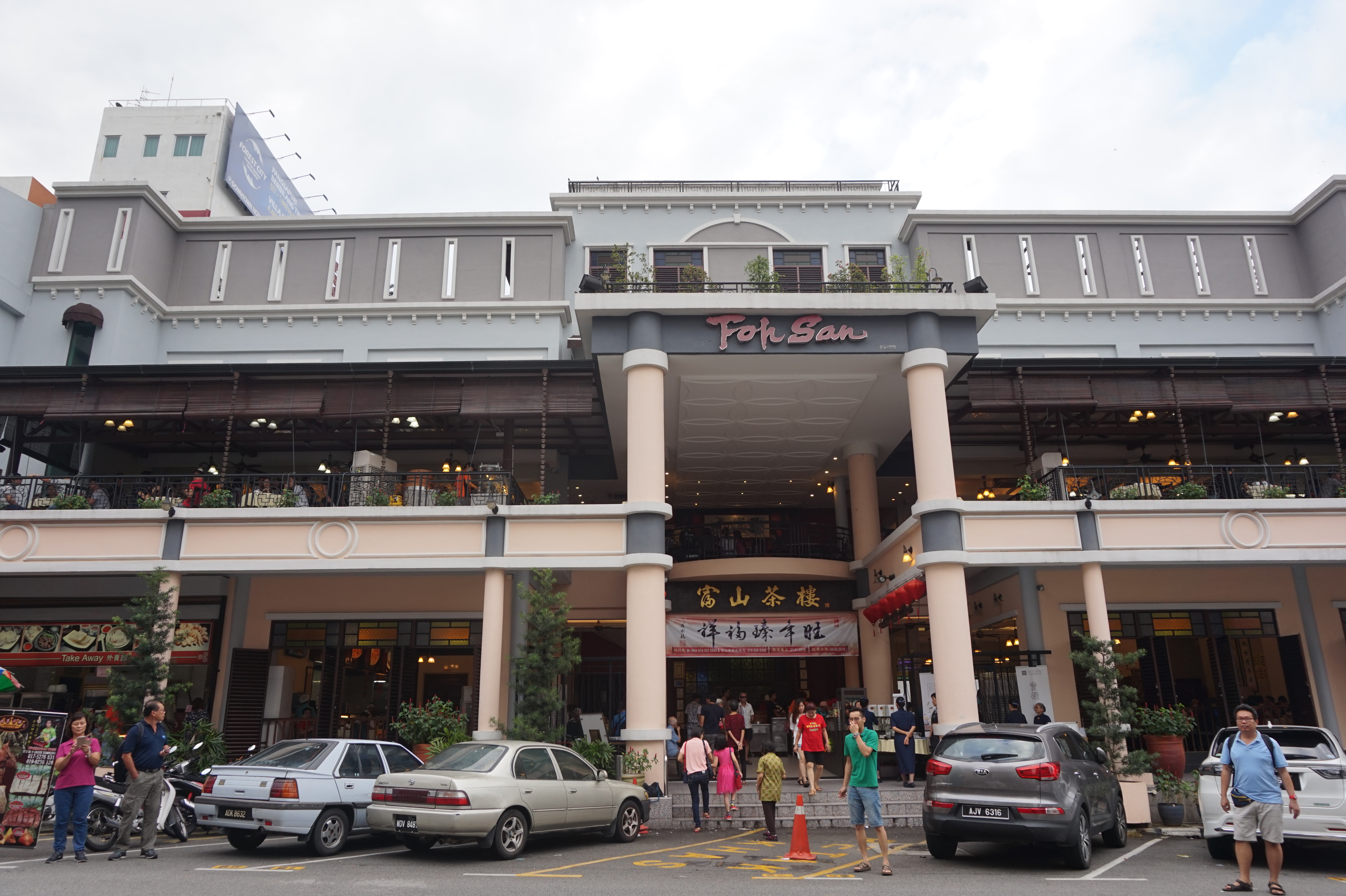 #20: Gaharu Tea Valley Gopeng
On the way back from Ipoh, one will by pass the town of Gopeng. Drop by this small town and head to the Gaharu Tea Valley. 300 acres of elevated grounds and at one time, there are approximately 200,000 Gaharu trees.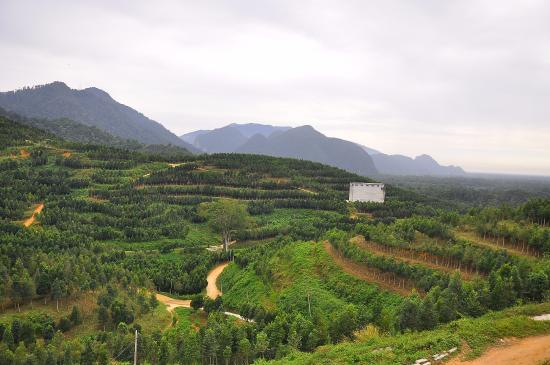 Here is the video link to summarized all of it on what to do in Ipoh within 48 hours, have fun!
Categories: Asia Region