8 Tips on How to Enjoy Tioman Island
17th September 2017
Article
Tioman Island is located 36 nautical miles off the eastern coast of Peninsula Malaysia. Due to its pristine beaches, do you know the island make its name when Hollywood portrayed it in the box office movie "South Pacific".  The underwater paradise coupled with many fun filled nature activities that Tioman offers makes it an ideal weekend getaway resort.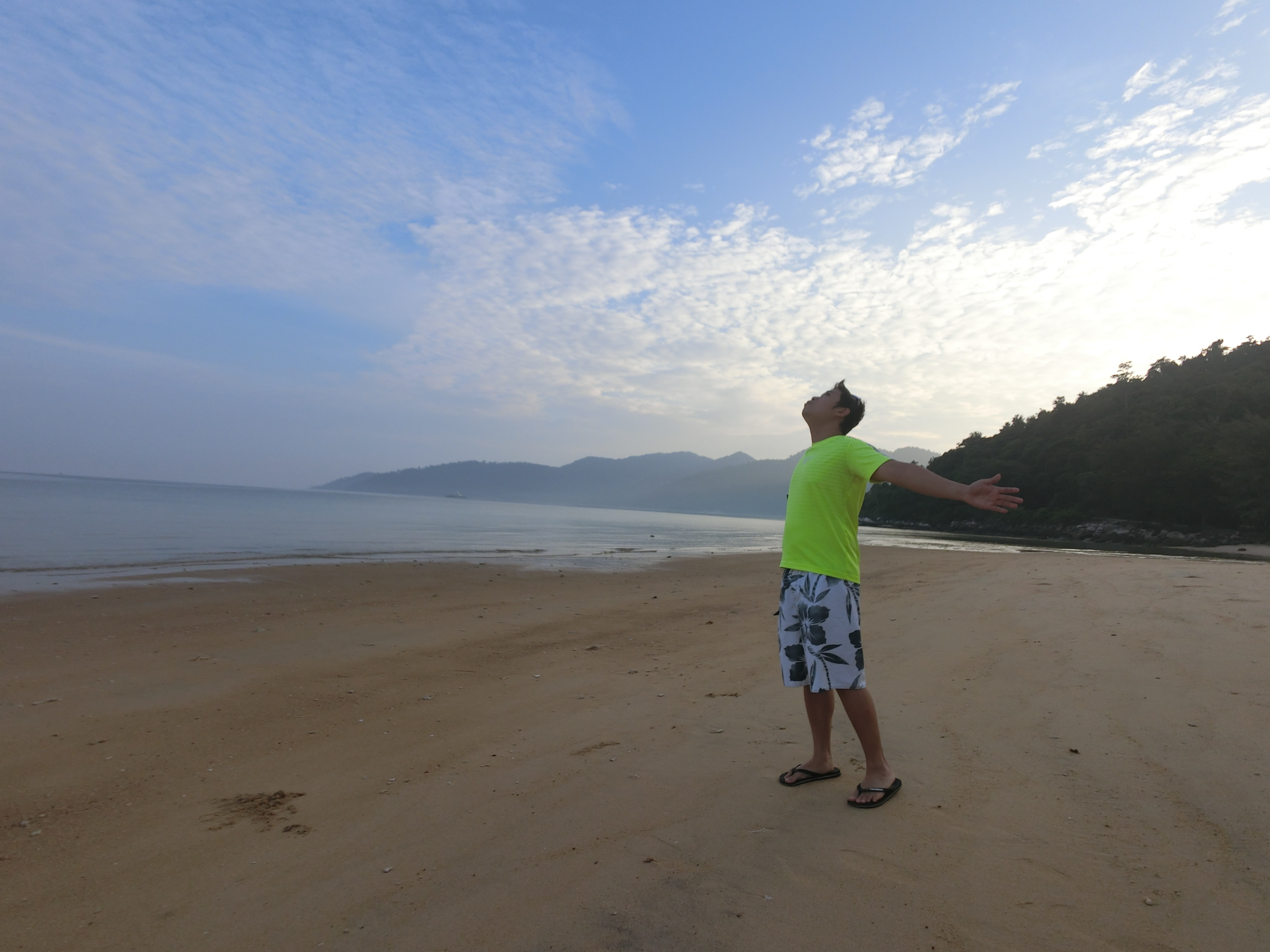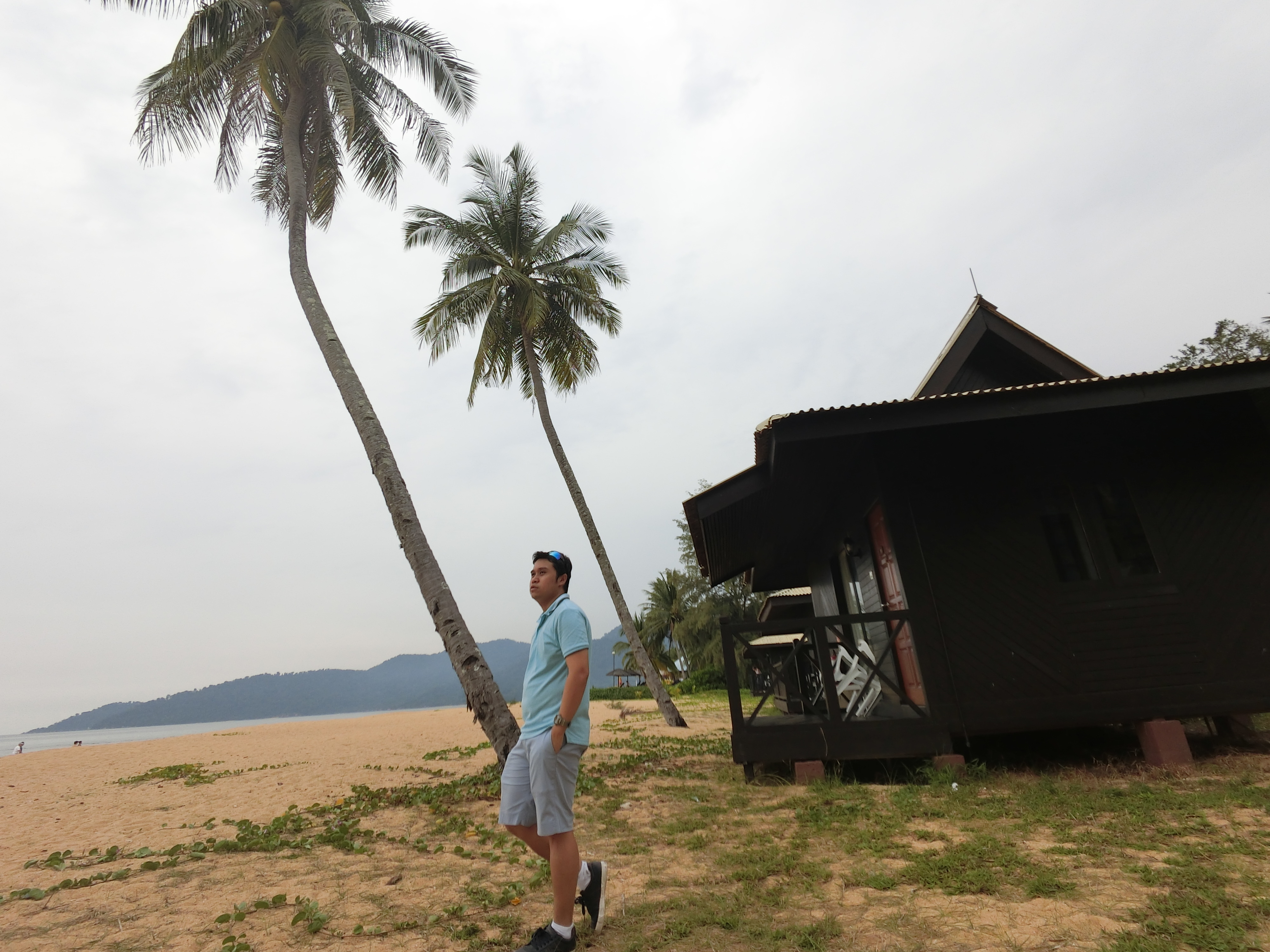 Getting to Tioman Island
The best thing to note is that paradise is not far off from Singapore and Kuala Lumpur. One would just need to make the way to Mersing town which is the main ferry point. From there, Tioman island is easily accessible via 2 hour ferry ride.
From Kuala Lumpur to Mersing: 5 hours
From Singapore to Mersing: 2 Hours 30 Minutes
There are 2 ferry departure points (Mersing Ferry Terminal and Tanjong Gemok) from mainland Malaysia.  It is usually crowded and chaos if you are travelling during peak holiday season (June). If you are taking the ferry from Mersing, one need to know which jetty is nearer to your resort and to inform the boatman. The ferry departing from Mersing will make a few stops along the island coast.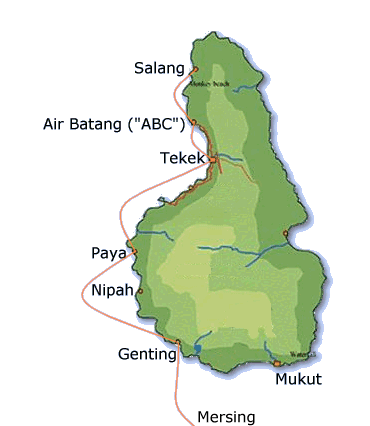 Image courtesy: Tiomanferry.com
Tip #1: Board from Tanjong Gemok Ferry Terminal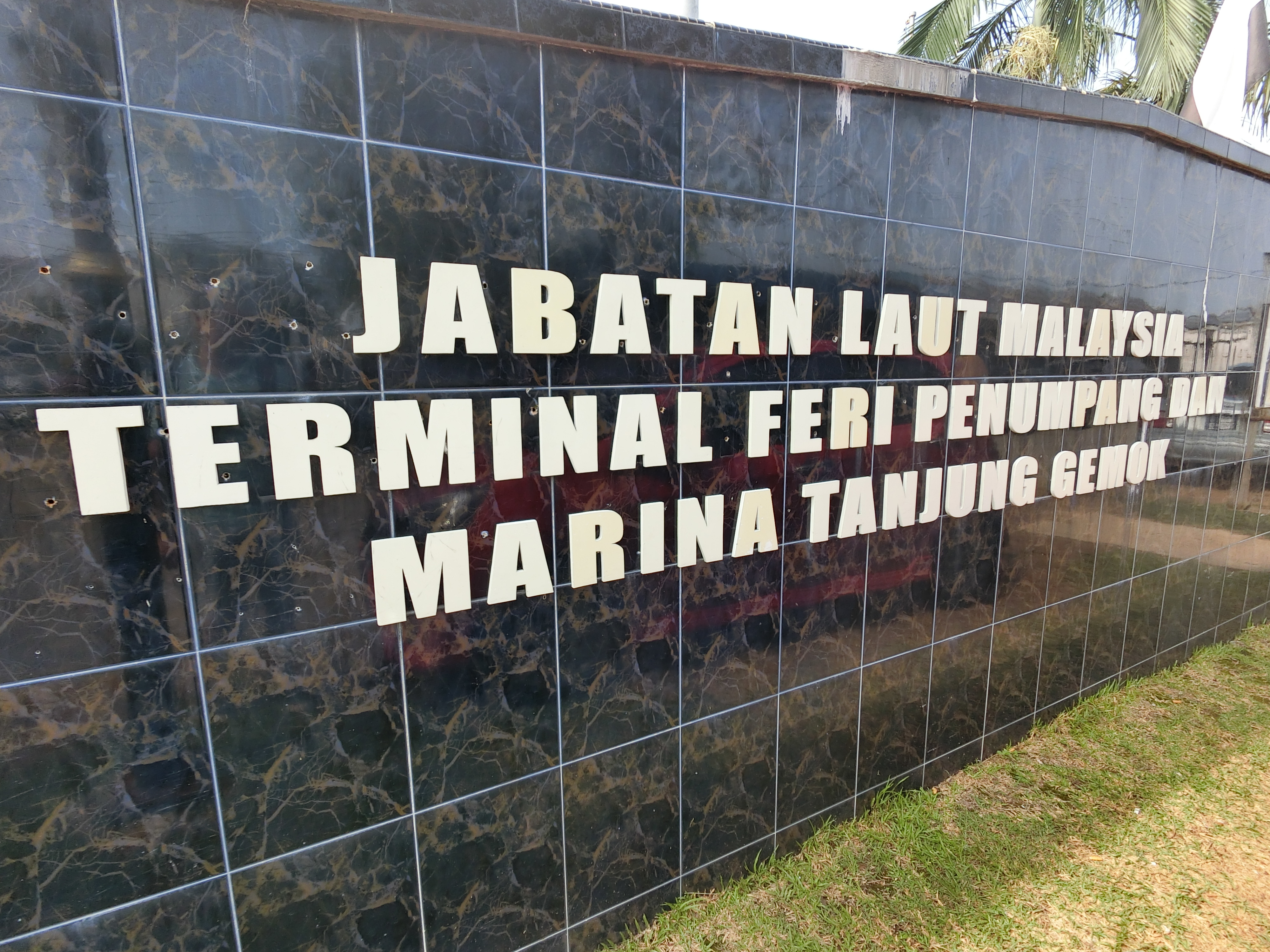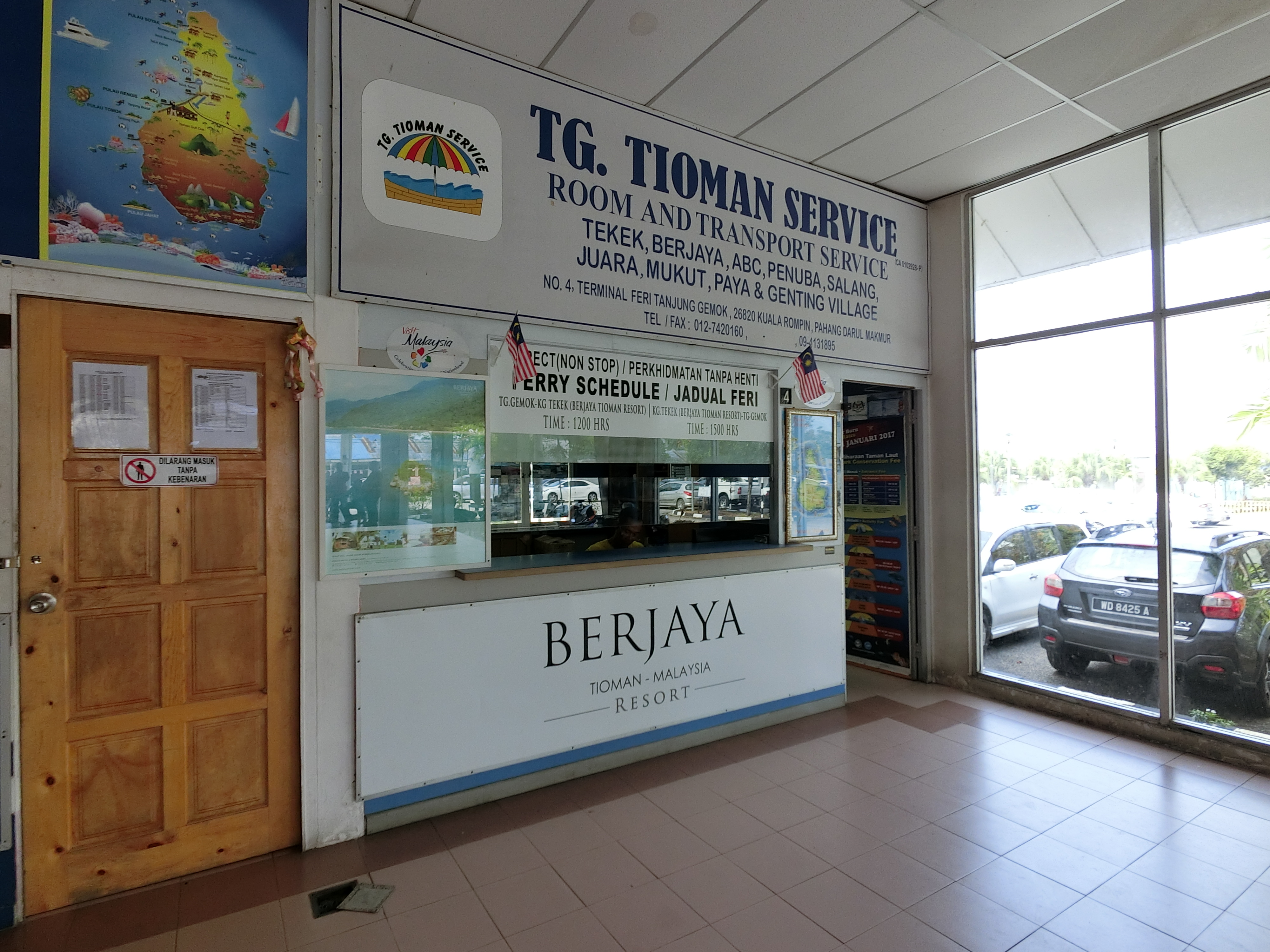 A better way would be to depart from Tanjong Gemok, located about 30 minutes away further up North. If you are staying in Berjaya Tioman Resort, they have a ferry ride that departs from here at 12pm and will alight you straight at the Jetty . There will be a shuttle bus service available to send guests directly to Berjaya resort, making it a hassle free holiday.
When is the Best Time to go?
Many people believe that the islands off the eastern side of peninsula Malaysia is affected by the rainy season or monsoon season thus it is closed for operations from October- March period. Indeed, this was true for the past years. However, glad to say that Berjaya Tioman Resort is now open all year long 24/7, 365 days a year! The area is not badly affected by the rainy season due to the geographical location being surrounded by islands. One can enjoy beach holiday all year long now at this premium resort.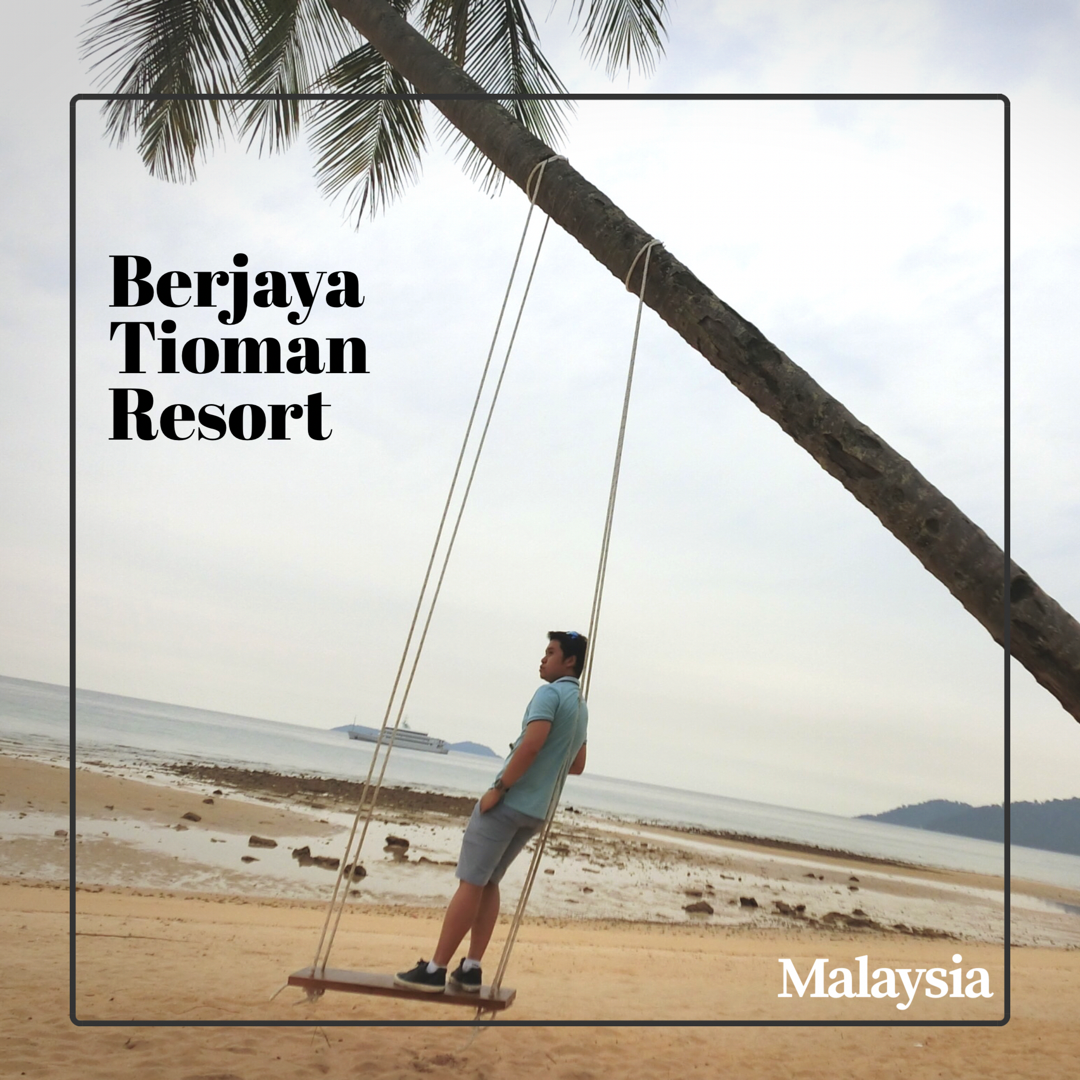 Tip #2: Avoid peak season in June. Suggested shoulder season: February, March, October, November
Do you know that Berjaya Tioman Resort has an irresistible package that offers  'Room with Meals Package' from MYR420 nett per room per night**. To take full advantage of this offer, you may like to snatch these rooms before it becomes sold out on your preferred travel period. What makes it even better is that the package comes with Full board meals (Breakfast/Lunch/Dinner), 2 way land transfer from Tekek Village Jetty in Tioman Island and Snorkeling/Kayak/Discover Golf. Easily drop an email to tioman.rsvn@berjayahotel.com for more enquiry.
** The special package is available from 1 November 2017 until 15 February 2018.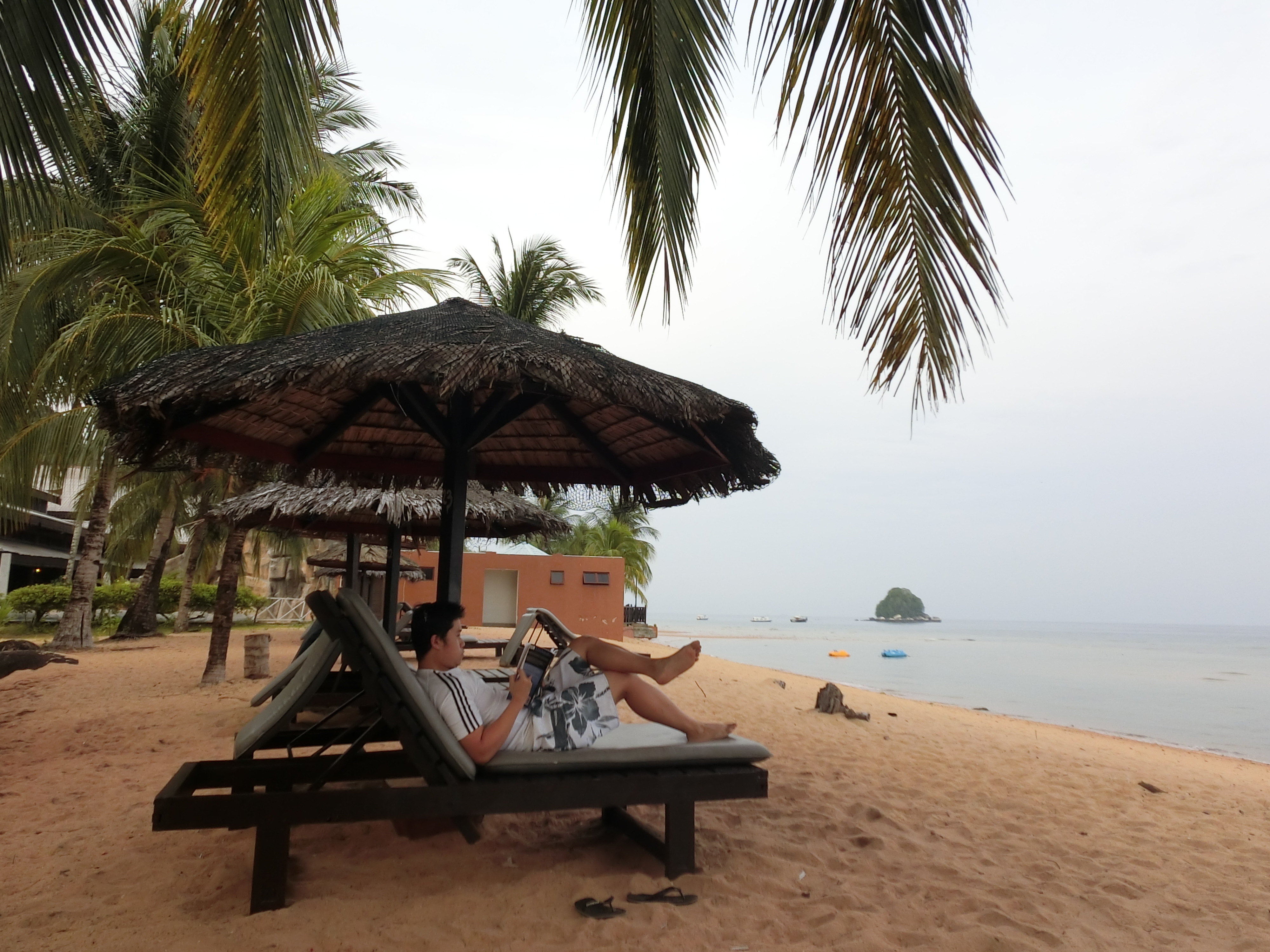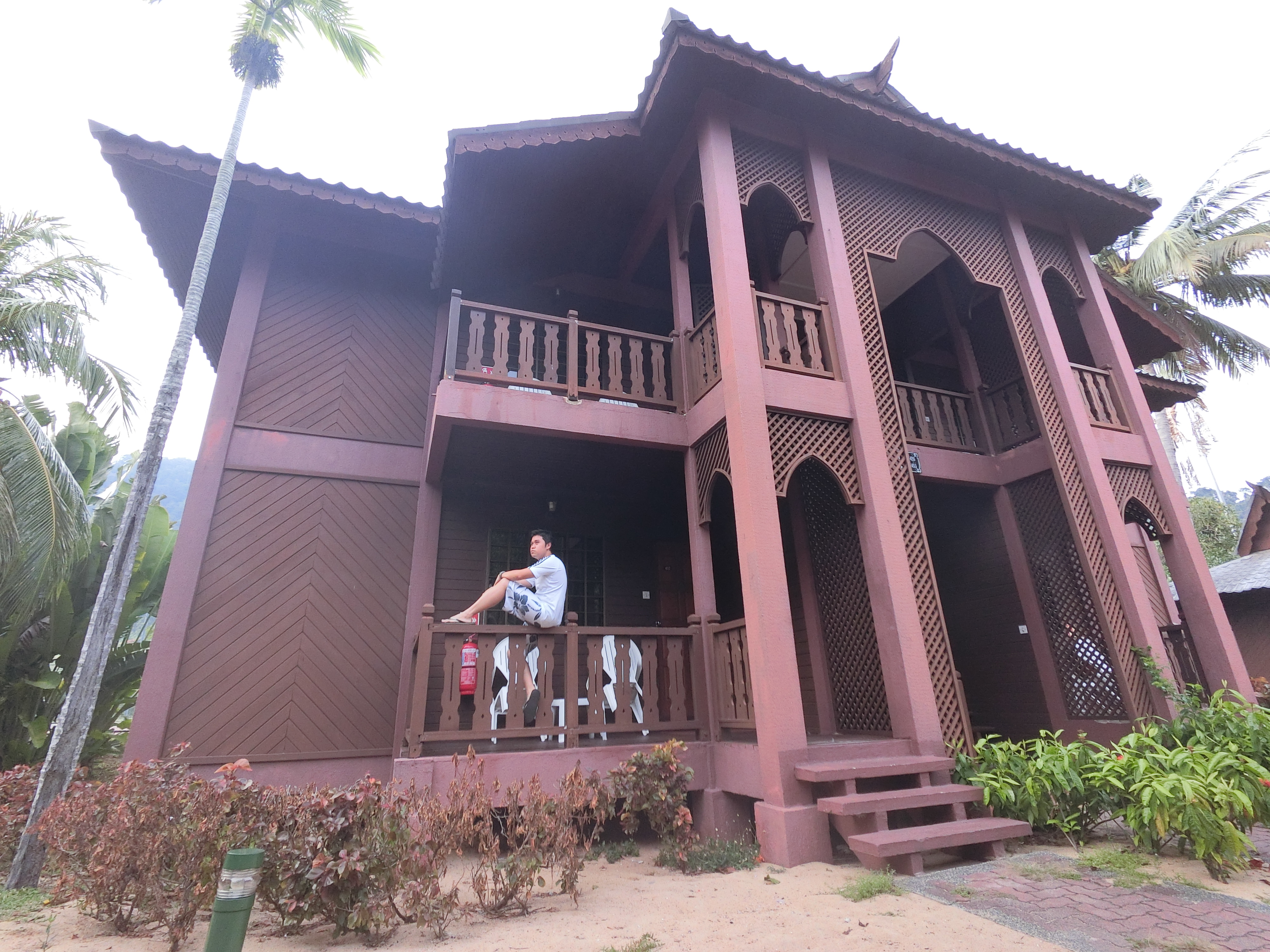 Something I love about Berjaya Tioman resort was how it integrates Malaysian styled architecture into the chalets. The Deluxe Chalet occupying an area of 40square meters making it a comfortable stay with wide walking space within.
List of Activities to do
Spa
When it comes to beach holiday, the first thing that would come in mind would be to pamper oneself by engaging in spa. One could able to fully relax under the soothing sound of waves. What better way to end the massage at Ayura Spa with a dip in the pool.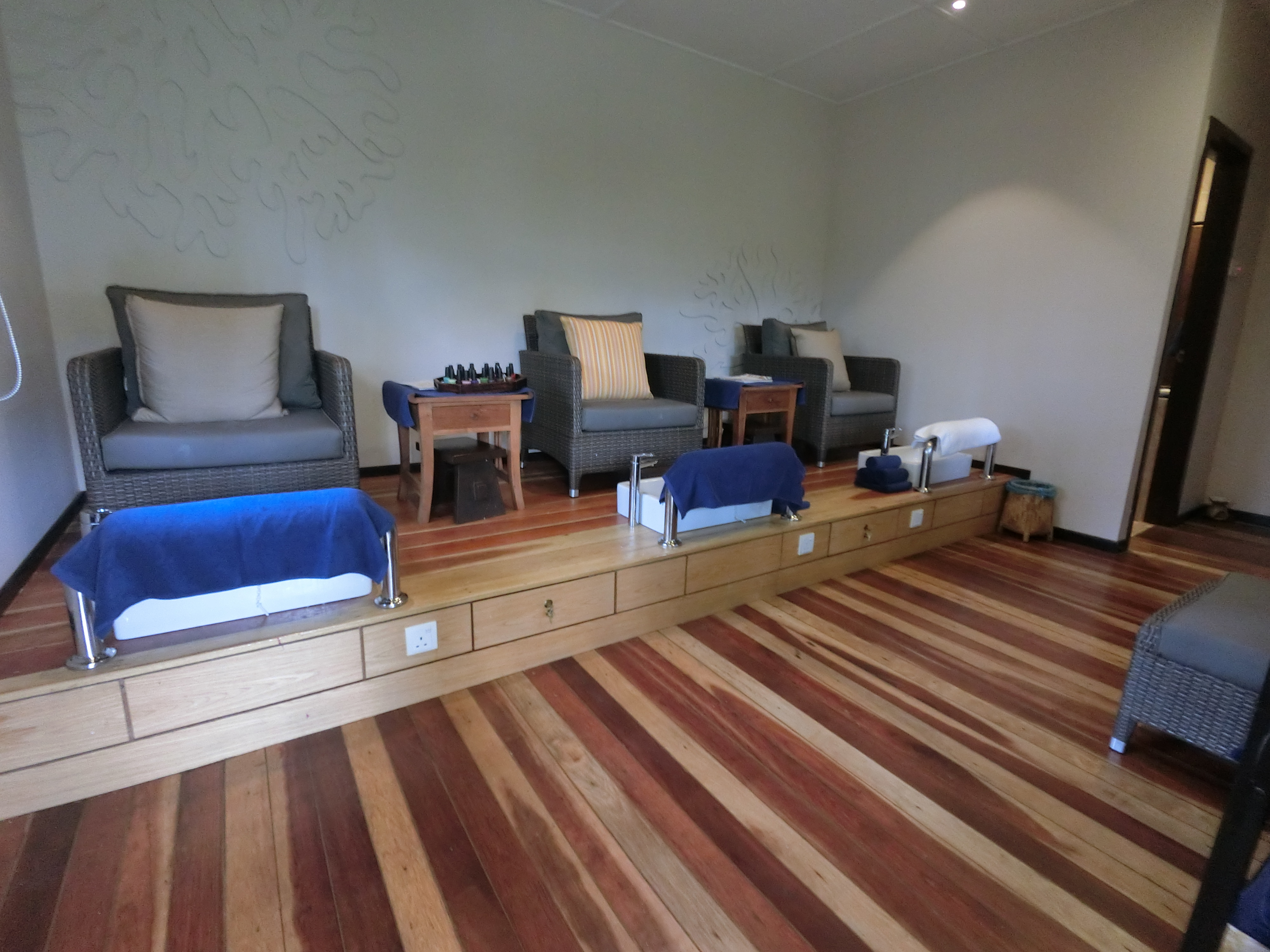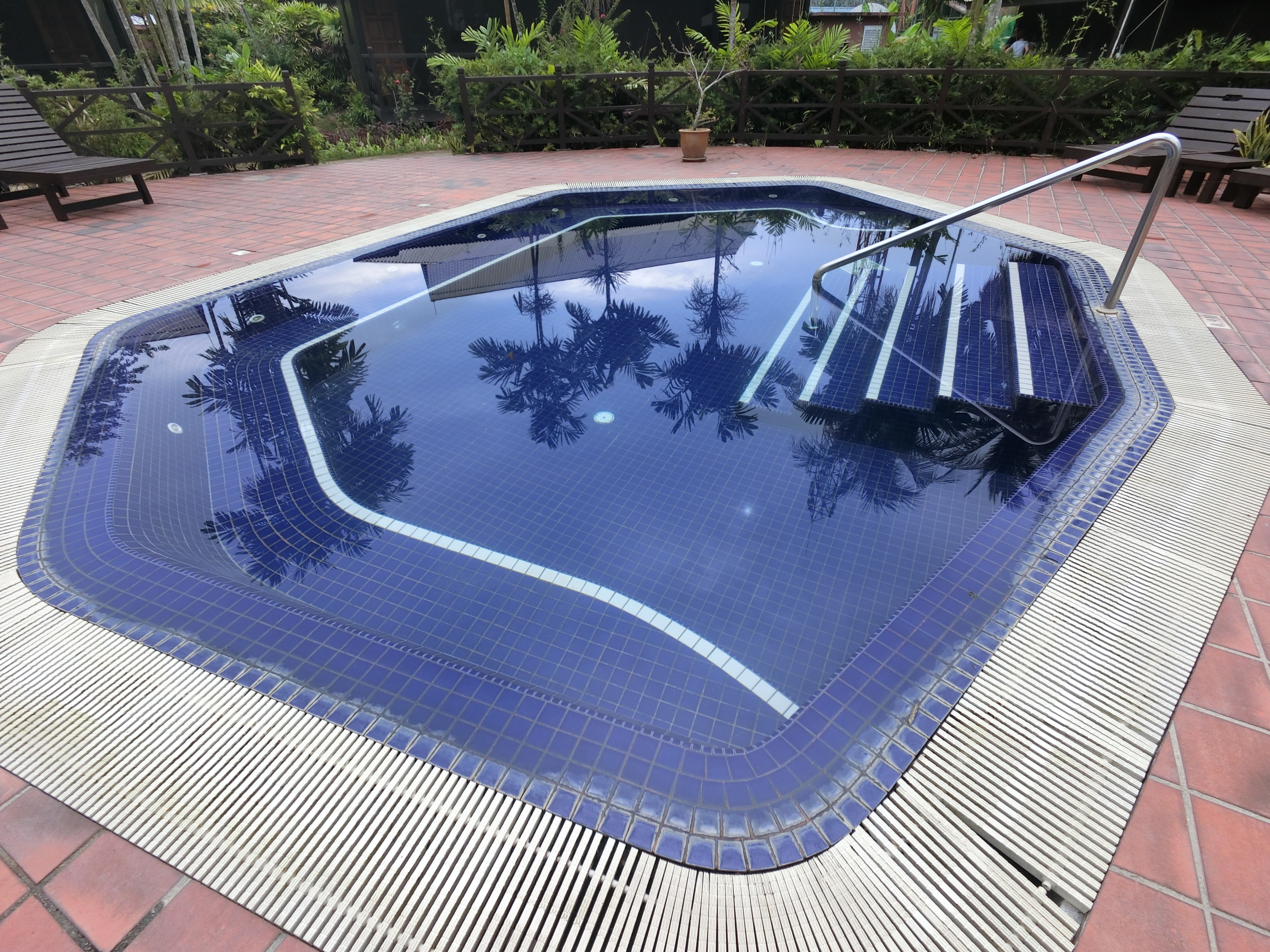 Tip #3: Pamper yourself with massage and spa. 
Scuba Diving
When it comes to Tioman island, it is often associated with PADI's leading SCUBA Course. Try your hand at scuba diving and explore the prolific coral gardens hidden under the sea. Sea turtles, small sharks are a common sight. Like many others, I had attained my scuba diving open water certificate in Tioman water.  Wreck and cave diving was one of the highlight in Tioman water. One would have no regret after trying it! If you do not want to commit time and effort into taking up the Scuba diving sport, one could also enrol "Discover Scuba Diving" which last around 2 hours, allowing one to experience the art of diving while having professional dive masters guiding you the basics. Together with fellow guests who stayed at Berjaya Tioman Resort, we try "Discover Scuba Diving".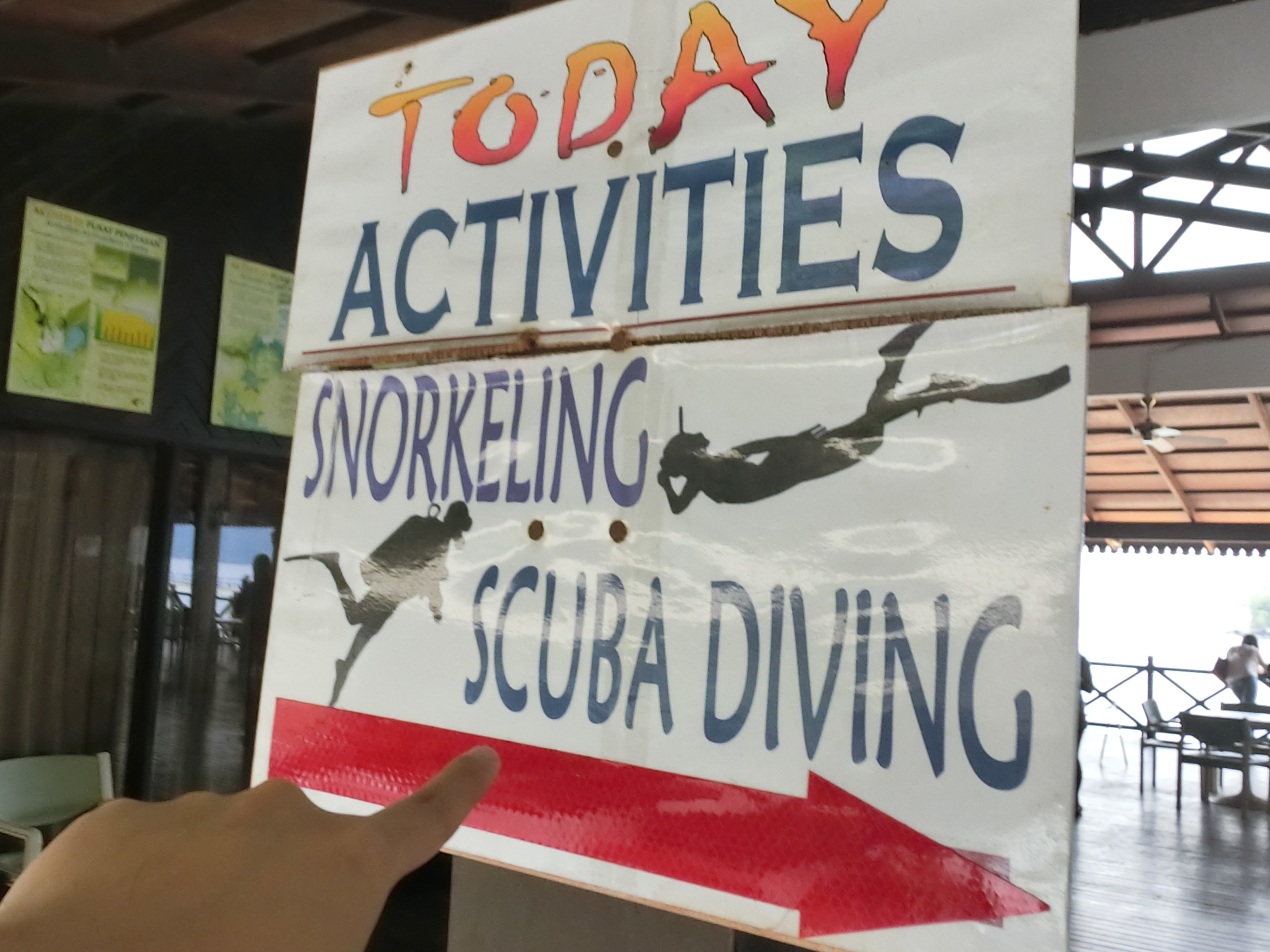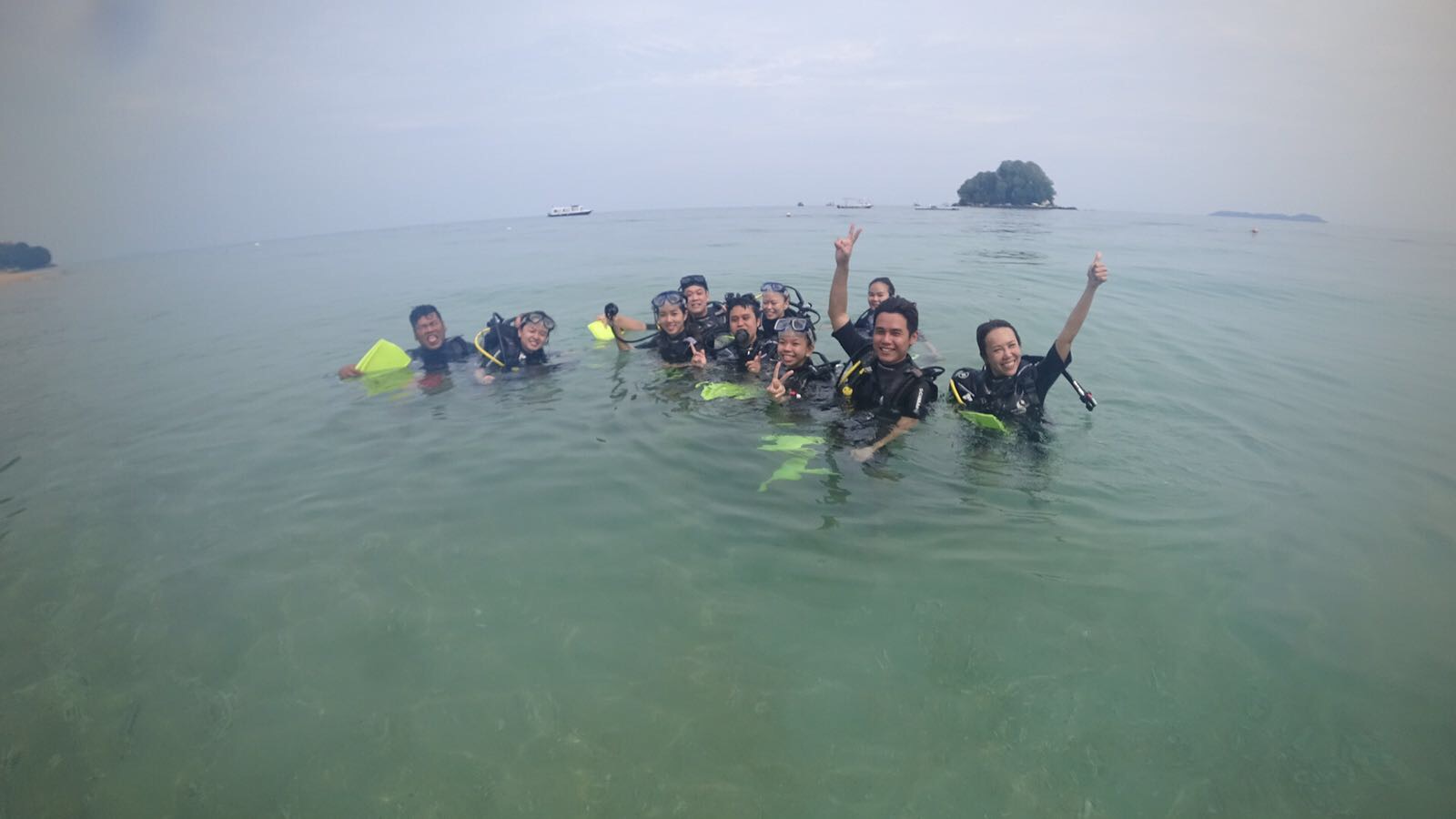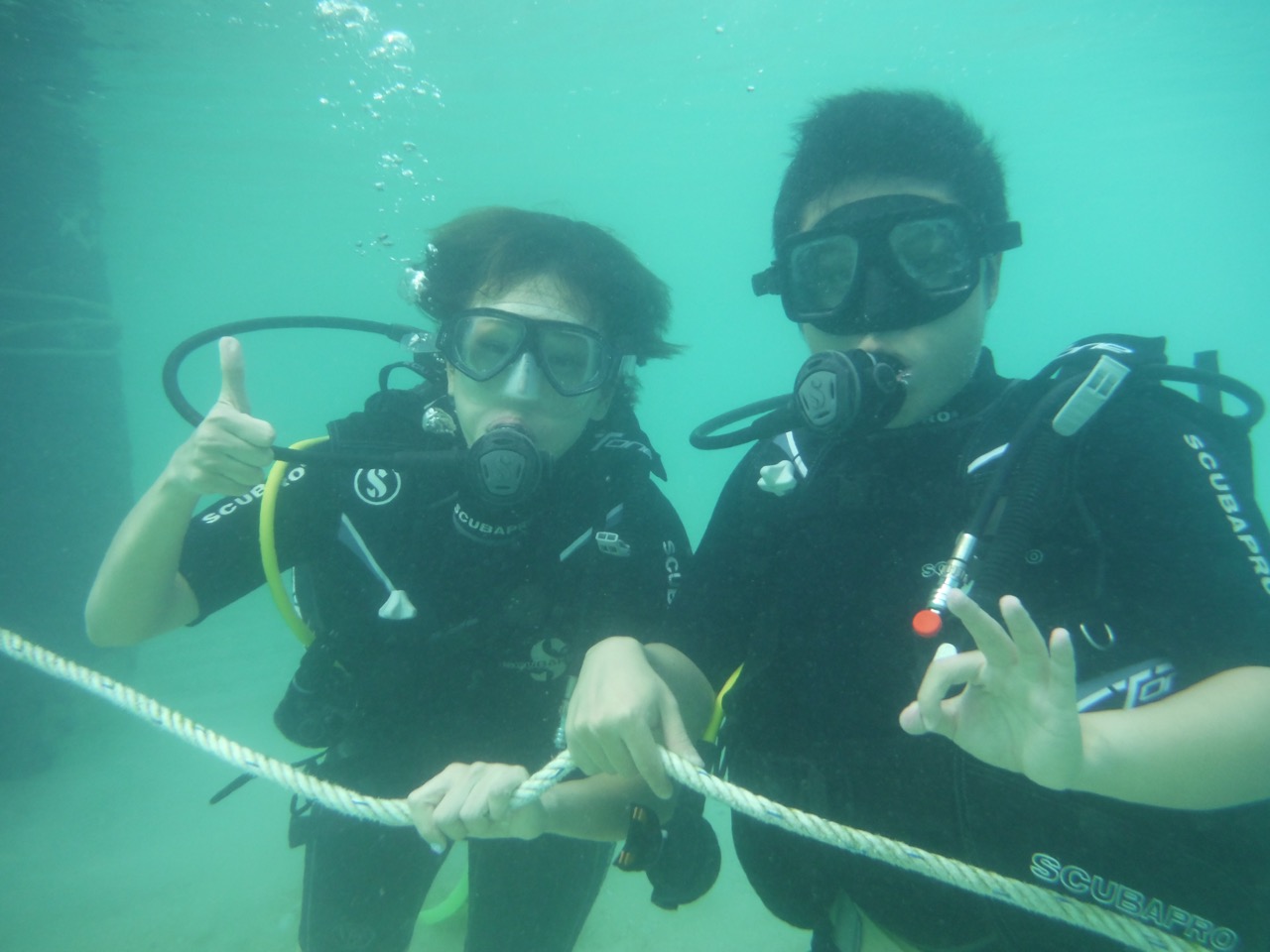 Tip#4: Try out new sport by signing up "Discover Scuba Diving"  offered at Berjaya Tioman Resort
Golf
Perhaps the water sport might not suit you, why not tee off at the 18 hole Tioman Island Golf Club. With the picturesque view of the sea and the towering peaks mutely watching you go through your moves, there is no better way than here to engage in a round of golf.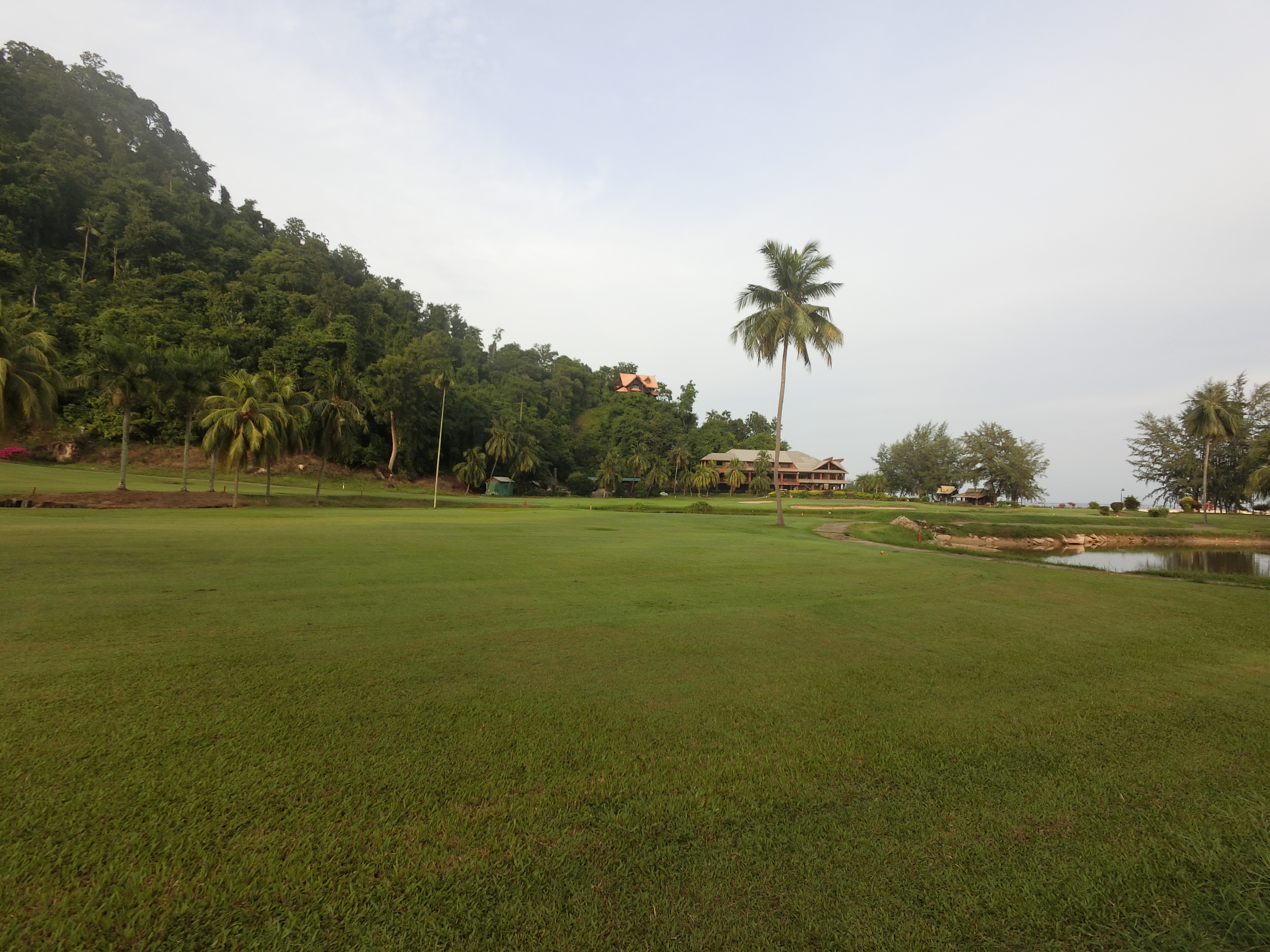 Tip #5: Do you know even if you are not a golfer, you can easily sign up Discover Golf if you are a guest at Berjaya Tioman Resort.
Forest Trekking
If you think Tioman Island is all about Sun, Sand, Sea only, then you are absolutely wrong.  If you love nature and is feeling adventurous, visitors will find an abundance of activities such as jungle trekking, night jungle walk, bird watching and many more. It is essential to have a local trekking guide who will walk with you through the jungles while explaining to you the many different types of plants which will shore up your jungle survival skills. Beside, the guide would able to spot the insects / creepy animal creatures that exist in the wild. Berjaya Tioman Resort offer 2 different timing treks on a daily basis at 9am and 2pm. I had signed up for one of the jungle trekking session at a guest rate of RM35 for adult, RM17.50 for child.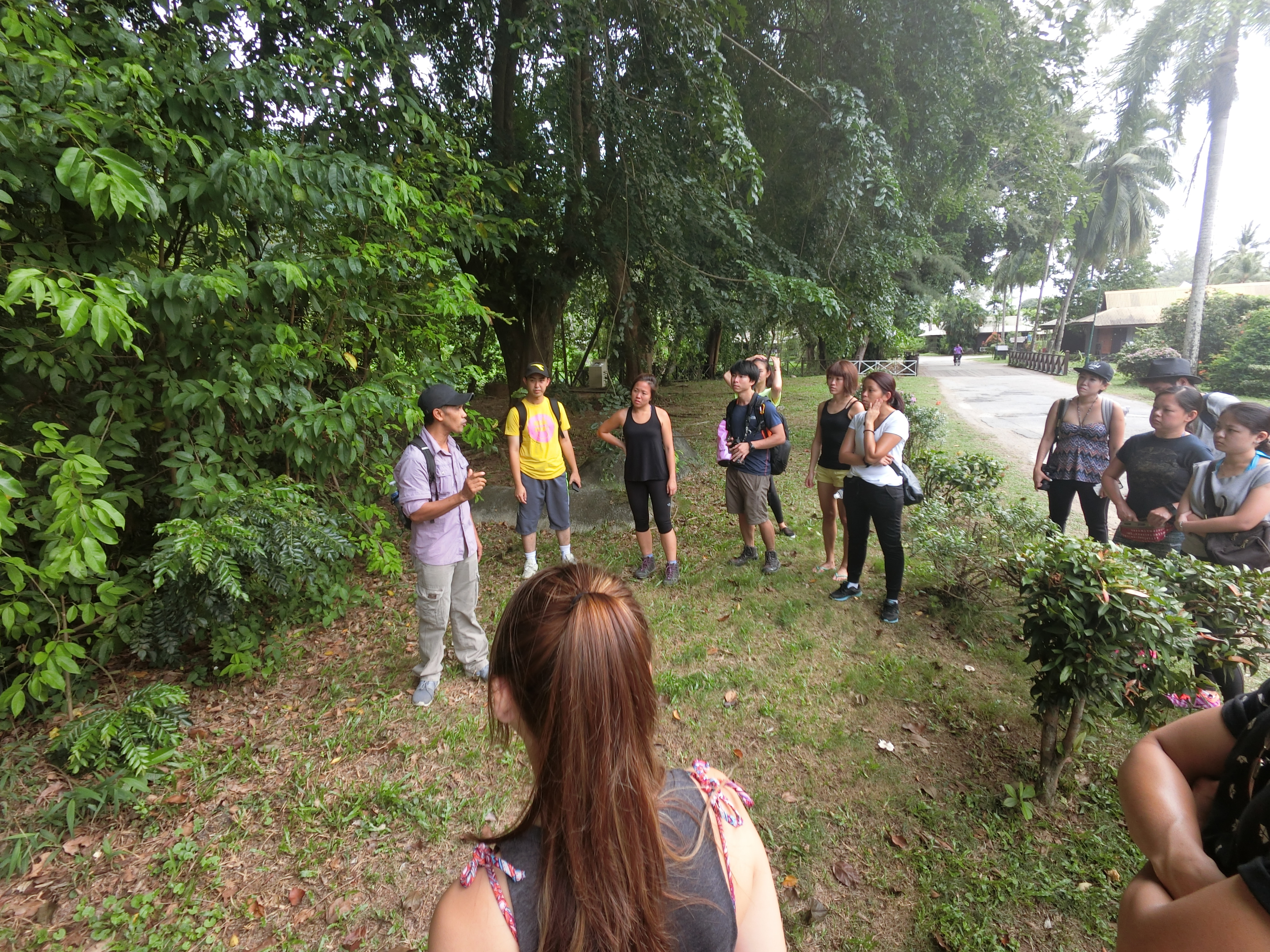 It was an eye opening experience with the forest trekking taking up to 2.5 hours in total. During the trek, we encounter many interesting creepy creatures in which we urban people would not have the opportunity to see it up close often such as the chameleon dragon. Certainly a thumbs up for me to participate in such an activity!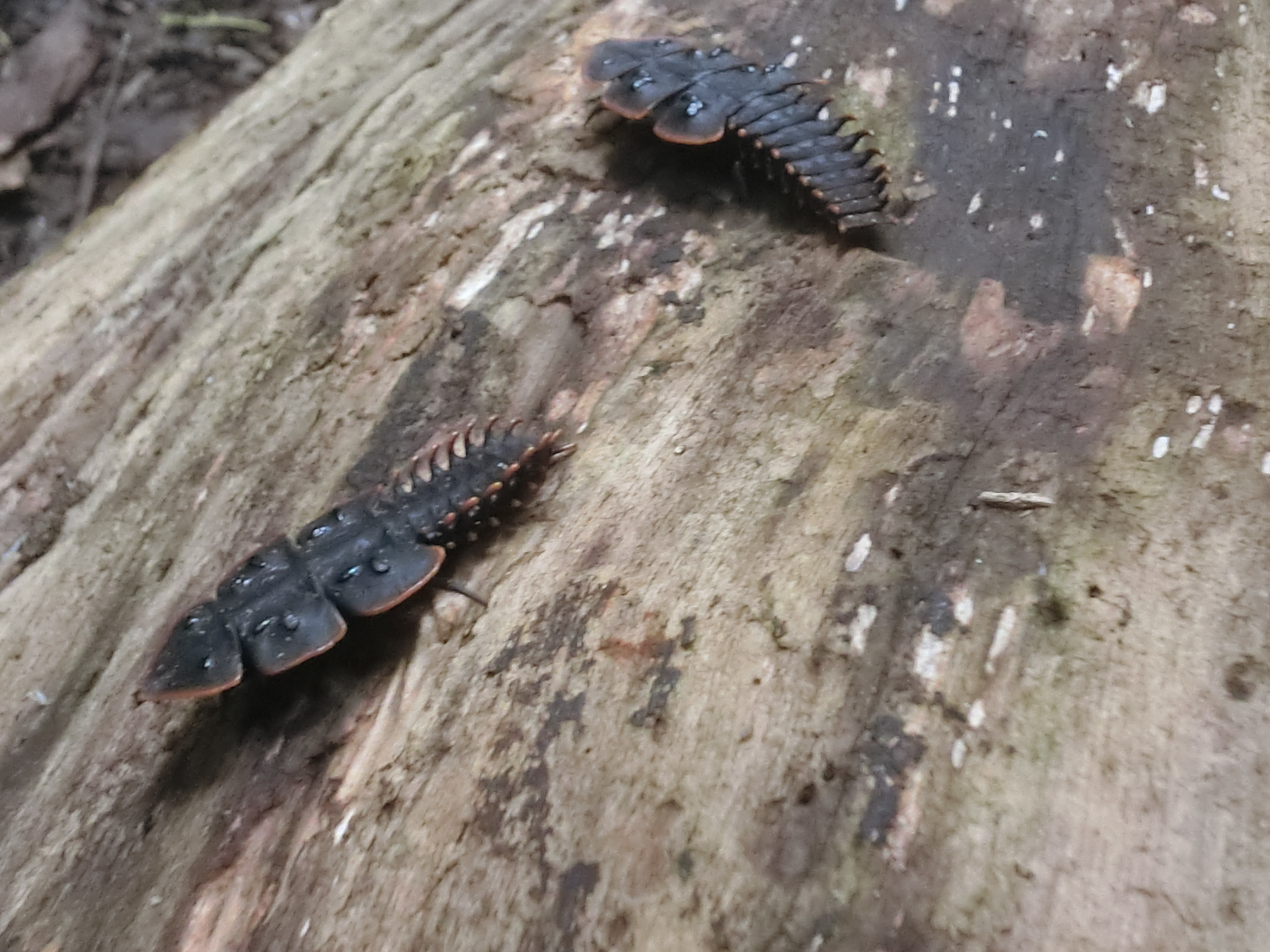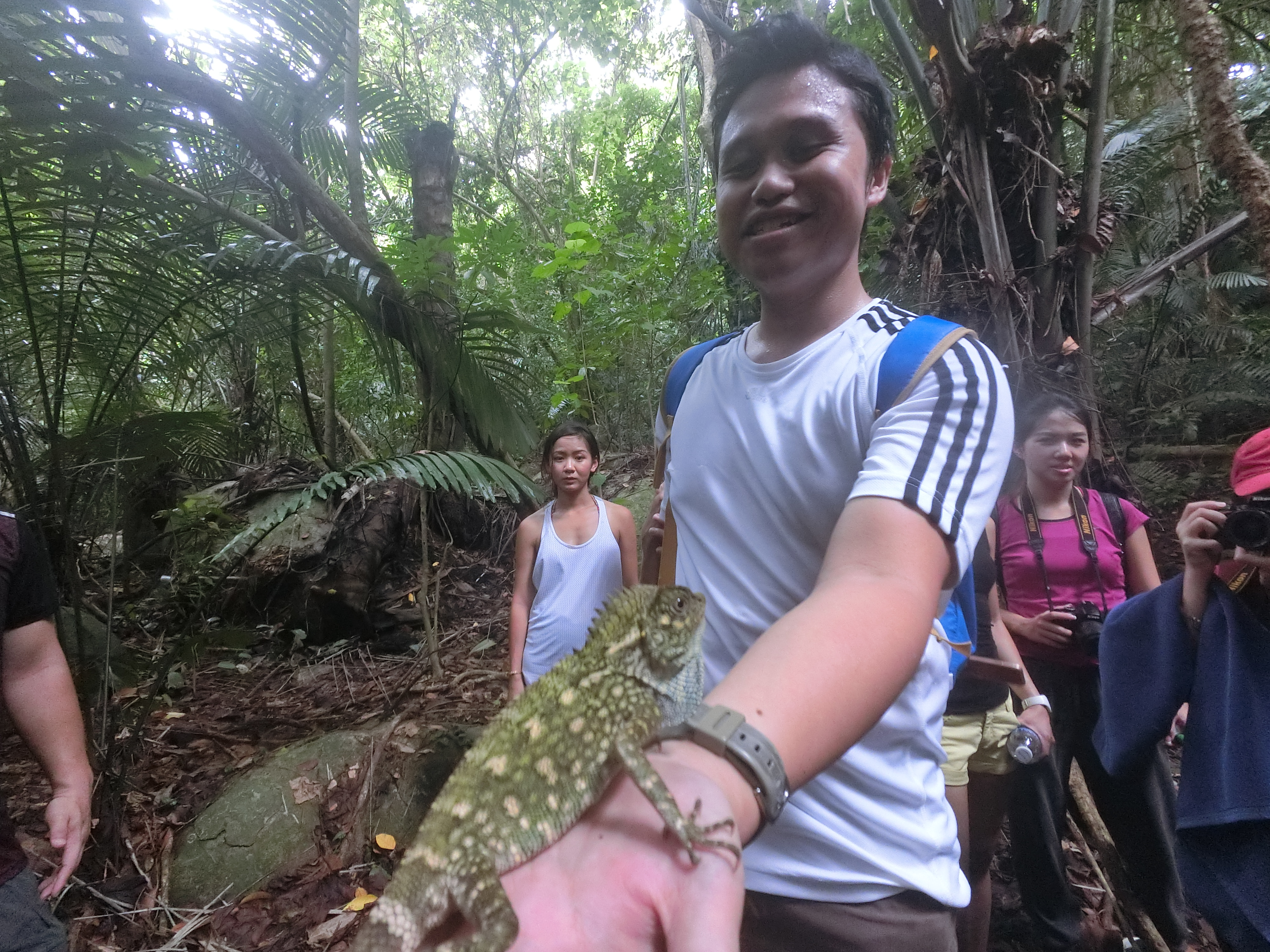 Tip #6: Wear long pants and bring a towel along.
Kayaking & Snorekling  
Of course, when it comes to beach holiday, kayaking and snorkeling is a must! From Berjaya Tioman resort, I am glad that it is located relatively close to Renggis Island where one can Kayak from the resort. Plunge into the amazing array of marine life and get  and feed the Nemo fishes.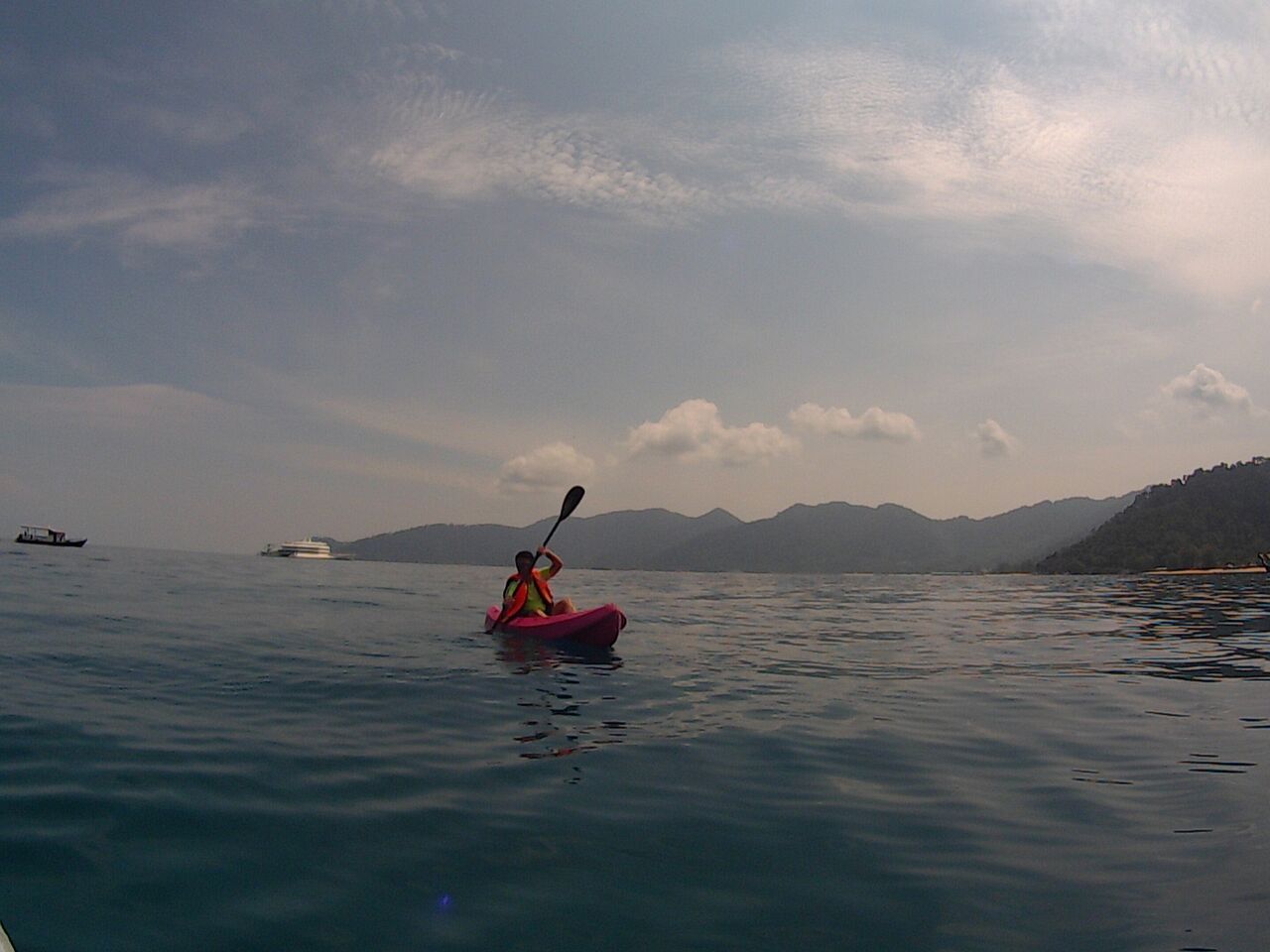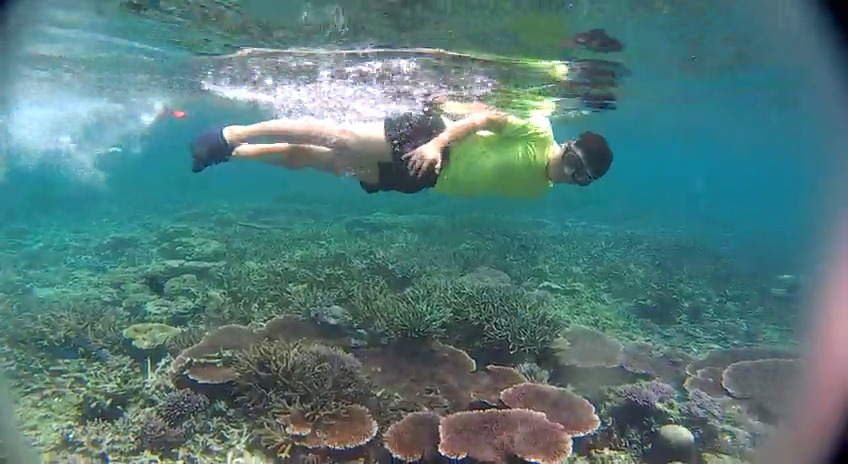 Tip #7: Spot Sea Turtles and small sharks at Renggis Island
Eat, Drink and Party Hard
Many people assume that staying in a 4 star resort like Berjaya Tioman Resort surrounded with crystal clear waters and private beach area would be expensive.  In additional, people would often have the myth that  food and beverage options in a resort would not be cheap either.  I had the same mentality before staying at the resort. Throughout my stay, I realized that the prices are reasonable. Chill at the beach bar and take a break from the city life!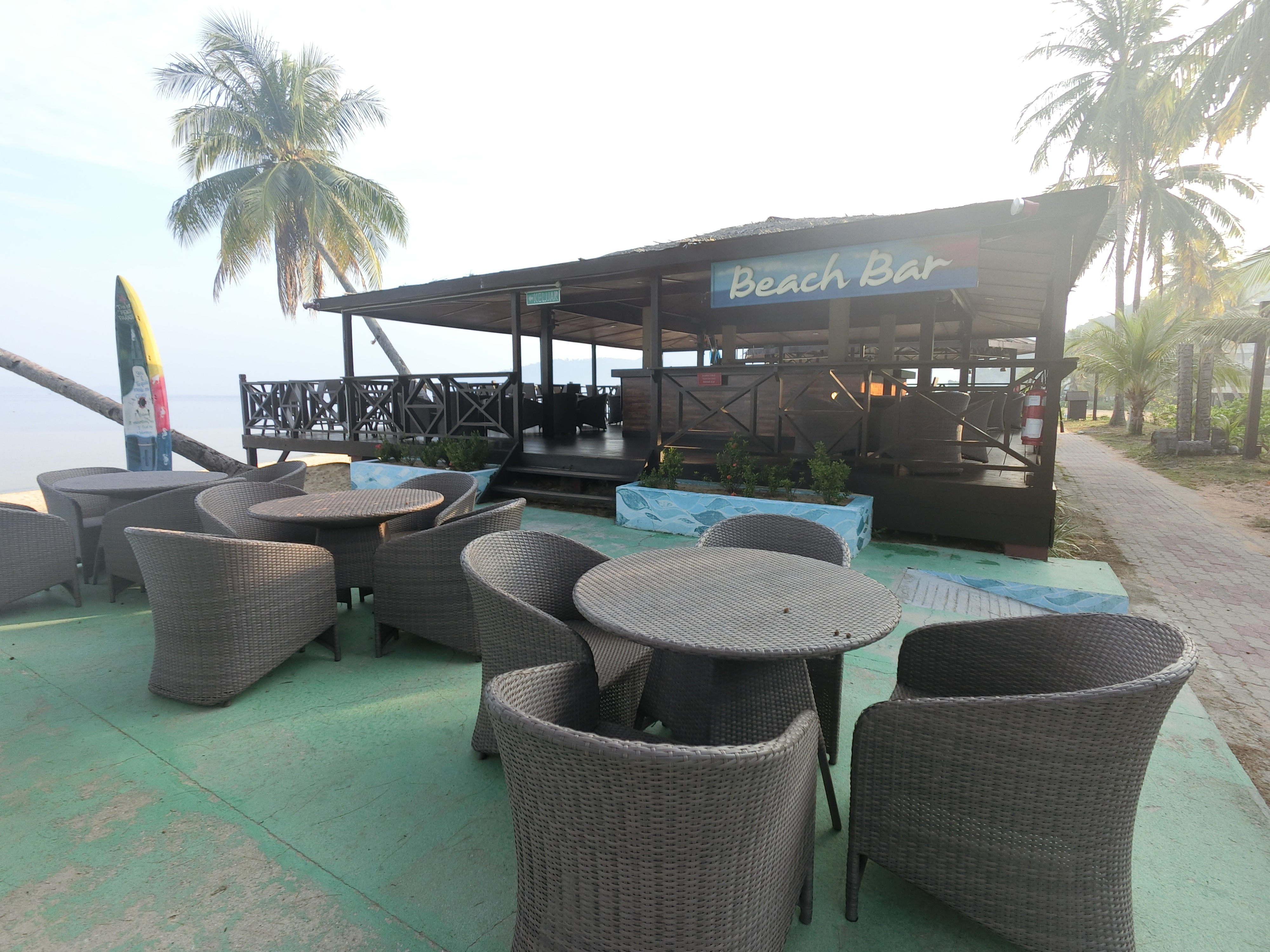 Tip #8: To minimize expenses, one can drink at the Fortune Courtyard  which have the longest Happy Hour on the island offering 30% off selected beverages.
It was great that Berjaya Tioman offers wide variety of local food and international cuisine such as Thai and Western flavours. In particular, Matahari Restaurant that served Thai cuisine impressed me the most. With the sea waves playing as the background music and overlooking the calmness of the South China Sea, one could be forgiven if you think you are dinning in heaven.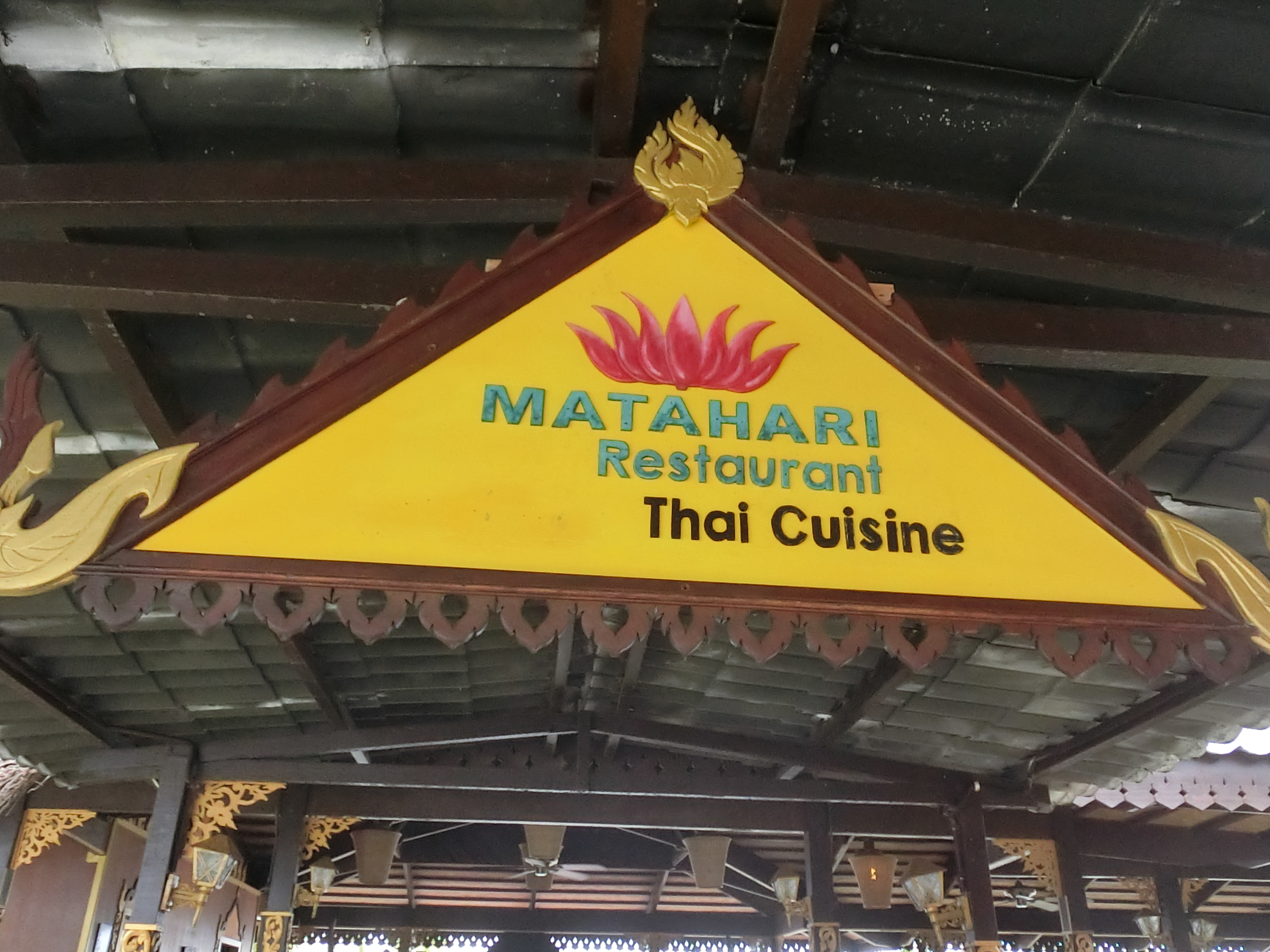 That was how I spend my short weekend, taking a 3 Day 2 Night break away from the hustle of city life. In general, there are so many things to do on this island. You could choose to either just chill while engaging in spa or try out new things like Discover Scuba Diving. Among the various beach destination in Malaysia, I would rate the quality of water and coral here as one of the best. This ideal beach location has attracted me to this island more than 3 times and I have already started looking forward to my next beach vacation at Tioman soon!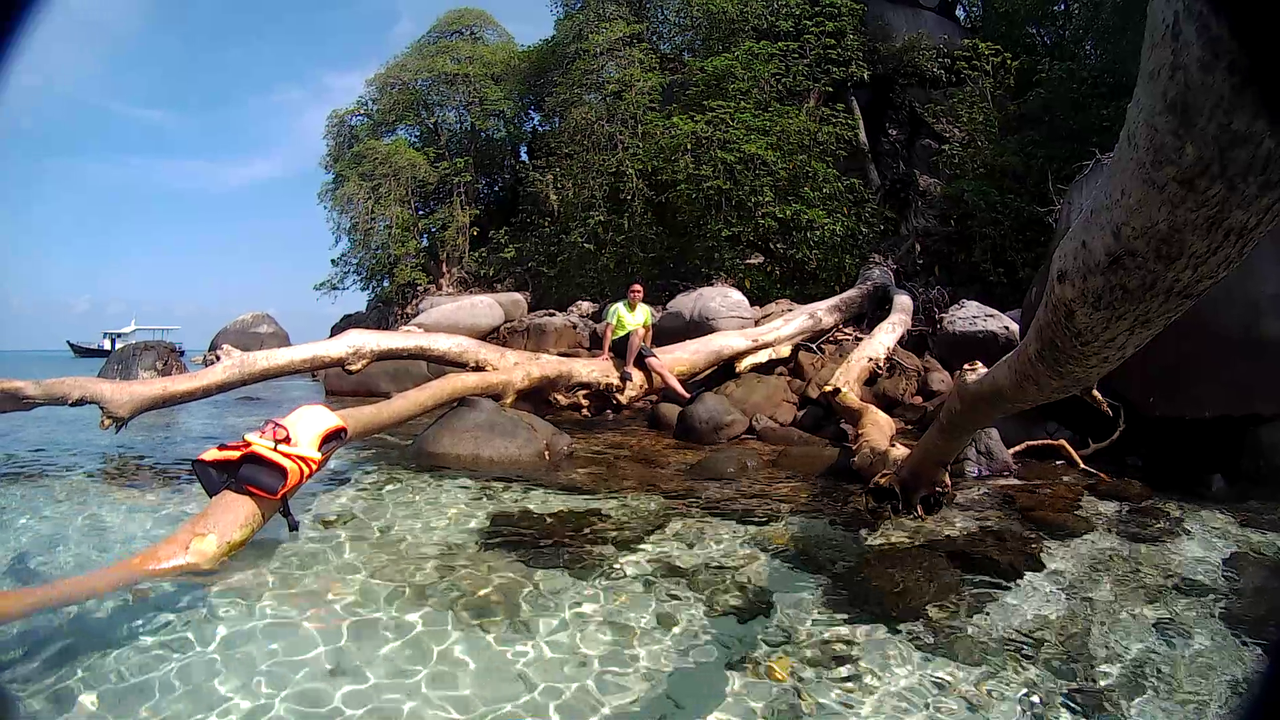 Here is a video on Exploring Tioman Island:
Categories: Asia Region