Guide to Philippines Palawan Island
Palawan Island, nickname as "The Last Frontier" is known for the new 7 wonders of the world: The Underground River is located in Puerto Princesa Subterranean River National Park which is 80 kilometres north of the city centre of Puerto Princesa.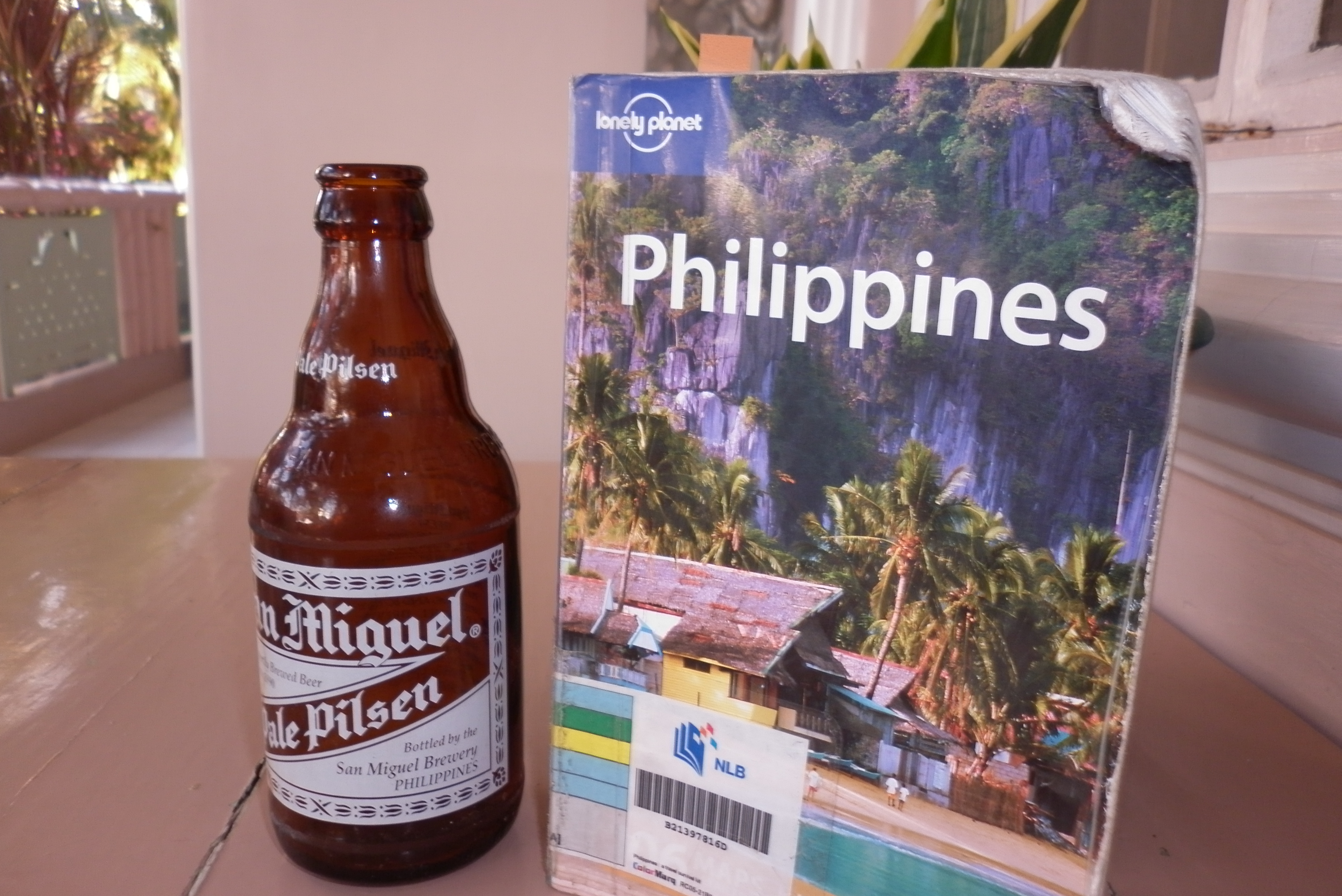 Palawan is Philippine largest province, covering 1.5 million hectares.  Palawan rainforests extend to the seashore which is usually surrounded with multi-colored fishes and corals on the seabed.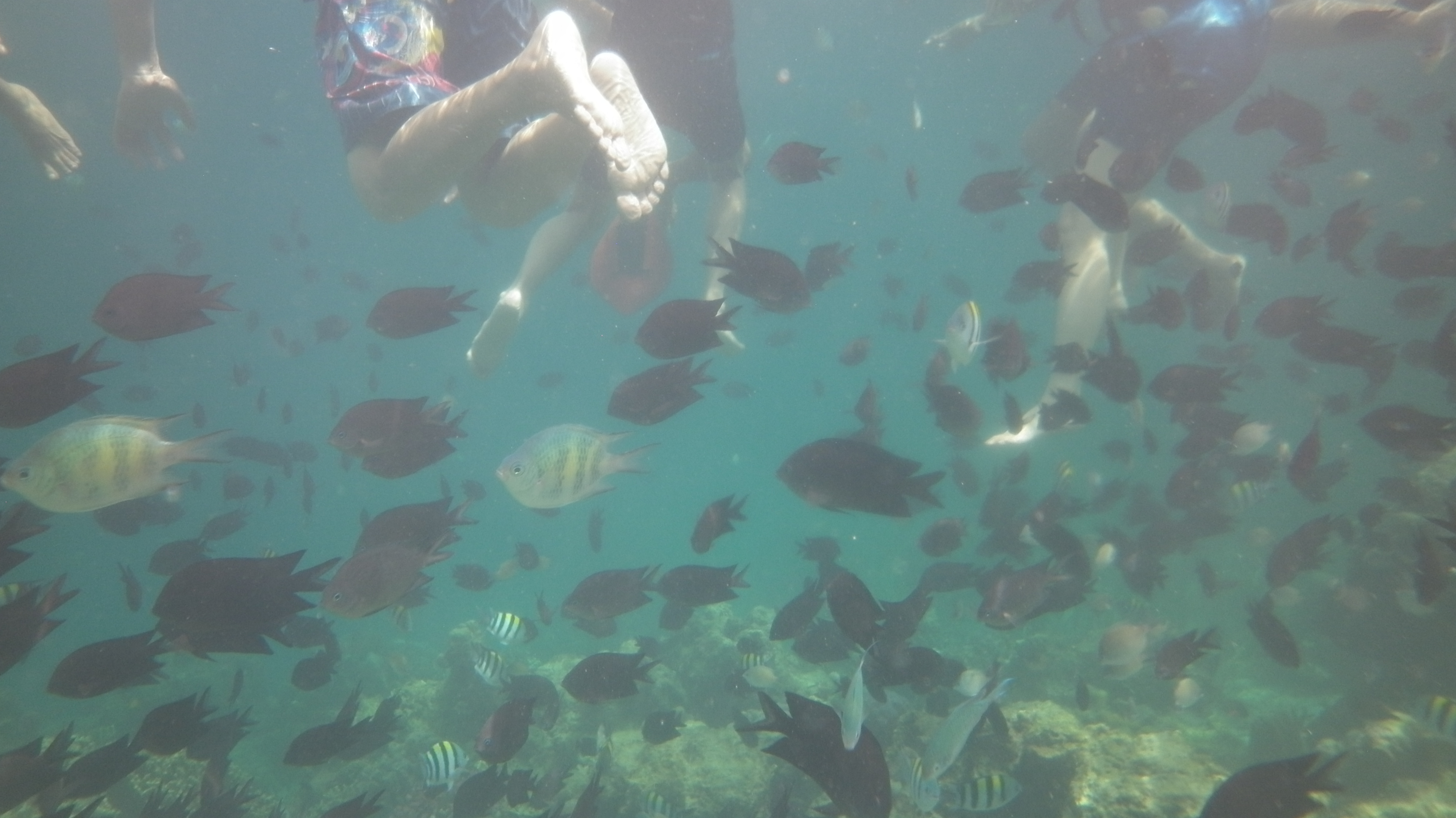 Must Visit Places in Palawan Island
Underground River Tour 
In what is known as the new 7 wonders of the world, the underground river measuring 8.2 kilometers long has a long queue of tourist eyeing to visit it. Due to the popularity, it is preferably to book your tours before heading to Palawan. One would be required to send 1 scanned photo ID and passport copy to the land tour agent in order to secure the permit required to enter the national park. At Sabang, your tour guide will be given a specific time slot to enter the caves. Soak in the mystery of the underground river brings… The Underground River itself lasts approximately 45 minutes to 1 hour.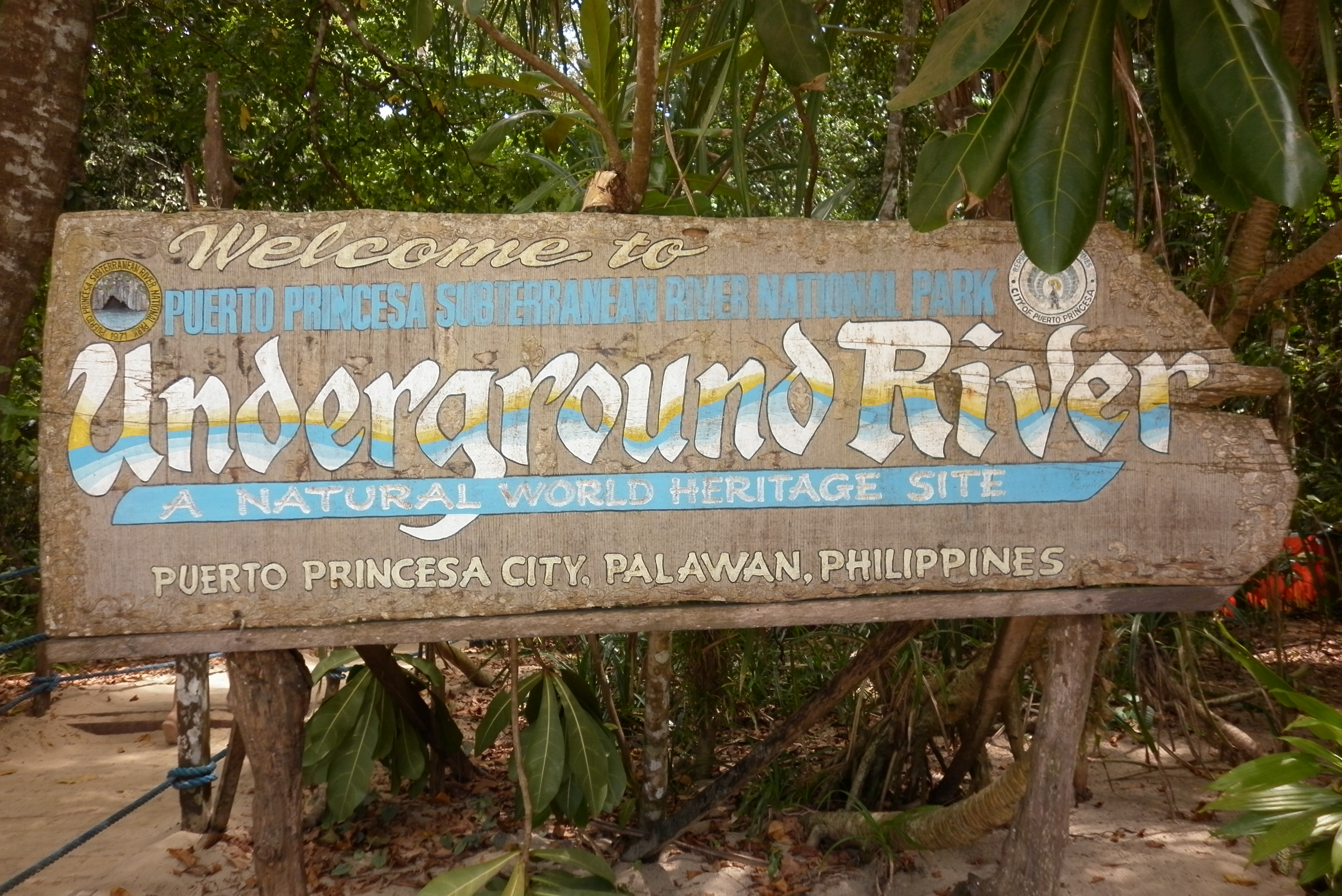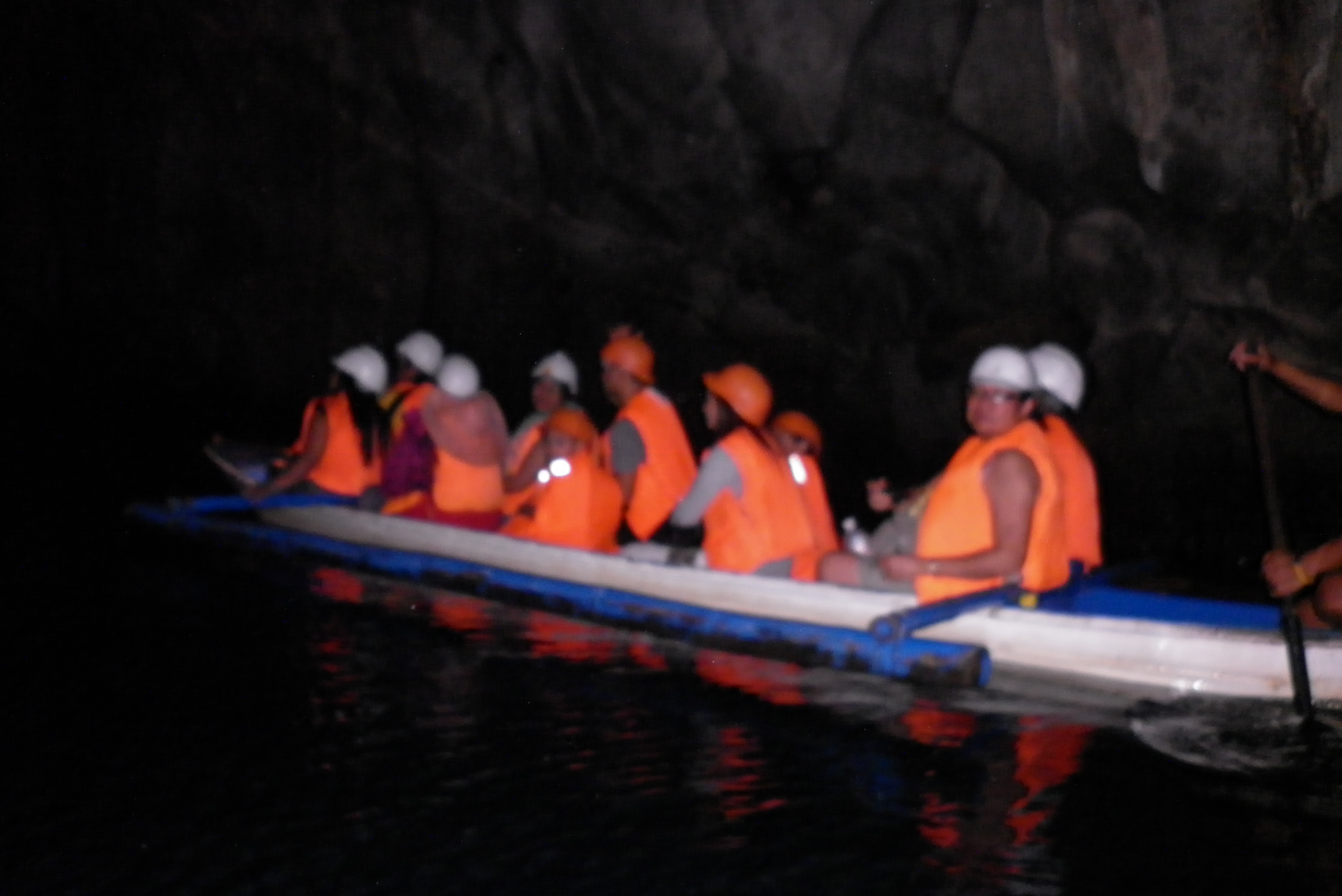 Honda Bay Island Hopping
Located 30 minutes from Puerto Pincesa lies Honda Bay. Honda Bay is host to the famous cluster of cottages directly over waters, known as the Dos Palmas Island Resort. One can enjoy swimming, snorkeling, diving and even fishing. 5 minutes into my fishing on the boat, we manage to caught 2 fishes.
During the tour, you get to go from island to island in the splendid Honda Bay. Each island you will be taken to has its own unique charm. Snake Island is popular for its snake-shaped sandbar, white sand beach, and numerous coconut trees swaying in the distance. Starfish Island has sparkling waters filled with adorable starfish of every size.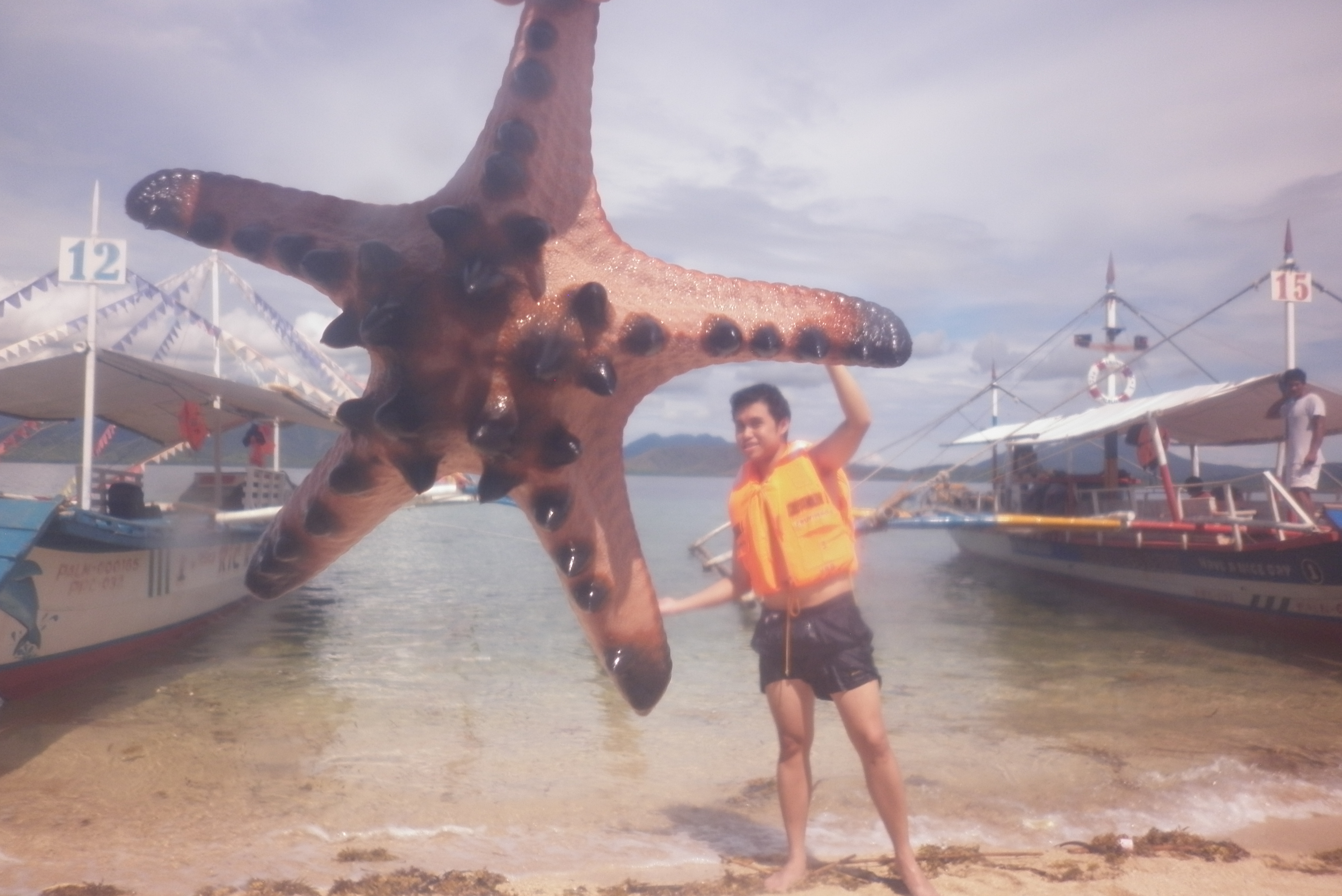 The many tour packages usually includes all land and boat transport, cooked grilled lunch on Pandan Island and tour guide.
Lu-li Islet, a short term for "lulubog-lilitaw", a tiny islet that is visible at ebb tide and disappears under water during high tide.
Pandan Island, it has a small drop offs and good reefs, great site for snorkeling and diving. Señorita Island, offer a glimpse of fish cage and seaweed culture.

Arreceffi Island, the island resort of Dos Palmas with a variety of activities to enjoy such as; ocean and mangrove kayaking, fishing, boat rides, snorkelling, and scuba diving.

Bat Island, watch in awe thousands of bats making their way out.
Cowrie Island, pictureque, ideal for picnic trips or simply basking under the sun and lazing around the sand.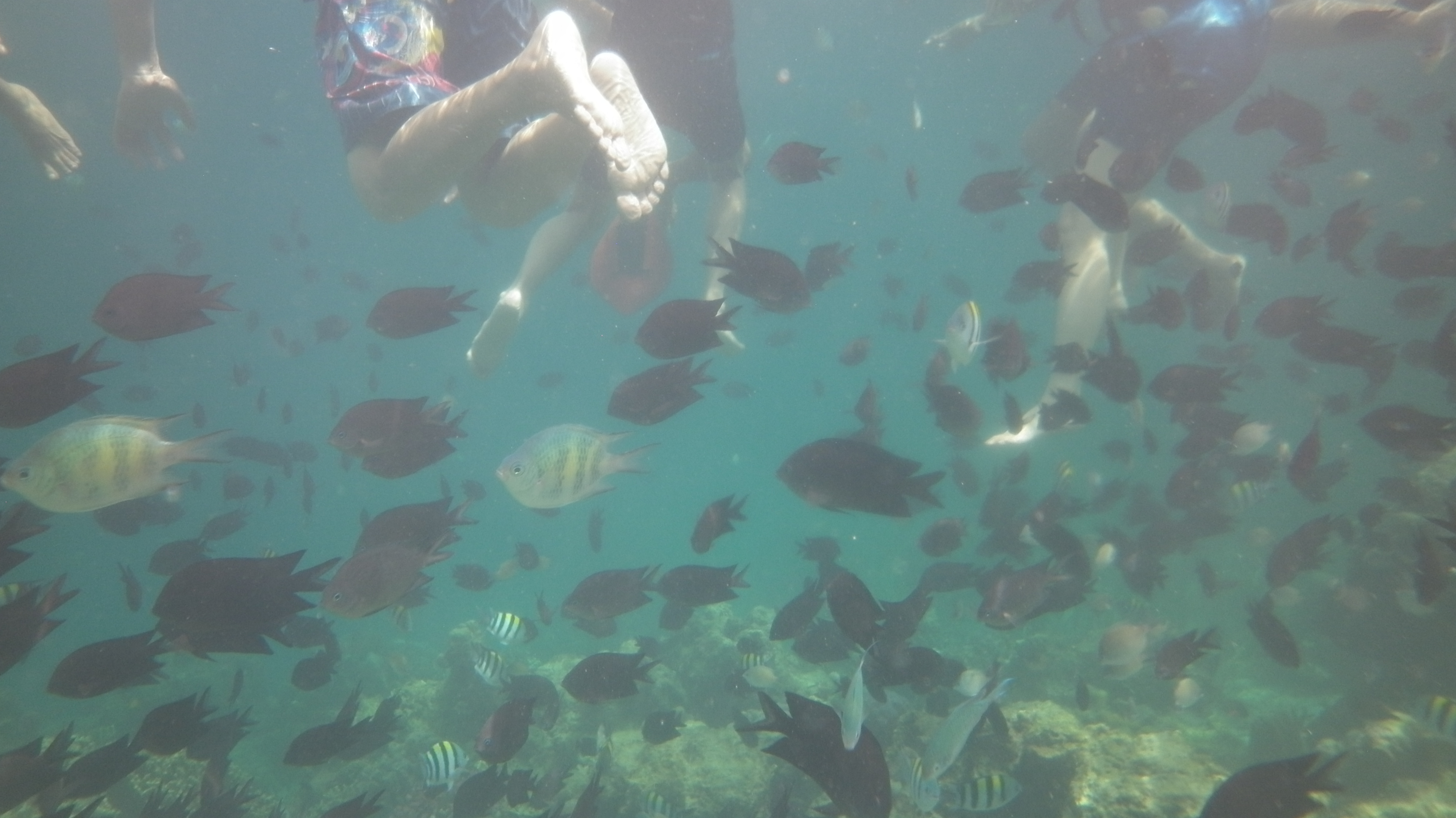 Puerto Princesa Waterfall
Salakot Waterfalls. A popular tourist spot located midway to Napsan about 50 meters from the road. Three layers of water falls plunge into the deep pools perfect for an afternoon bath after a hot ride in the sun. Rare species of butterflies may be found he
Puerto Princesa Sunset Cruise
A trip around Puerto Princesa Bay at sundown. Watch the sun descend along the horizon. When the night falls, enjoy the magical experience of watching the fireflies illuminate the mangroves
El Nido
Located on the northern region island known for white-sand beaches, coral reefs and as the gateway to the Bacuit archipelago.  It is seen as being a high end resort area but one will be rewarded with amazing views. This reigon comprises 45 islands and islets with limstones cliffs commonly found, making it an ideal photographic spot. Getting to El Nido requires a long ride from Puerto Princesa, which usually takes 5 to 6 hours. Otherwise, one can fly to Lio airport from Manila using Air Swift. Travel time is around 55 minutes on a 50-seater ATR aircraft followed by 20-minute tricycle ride going to El Nido town.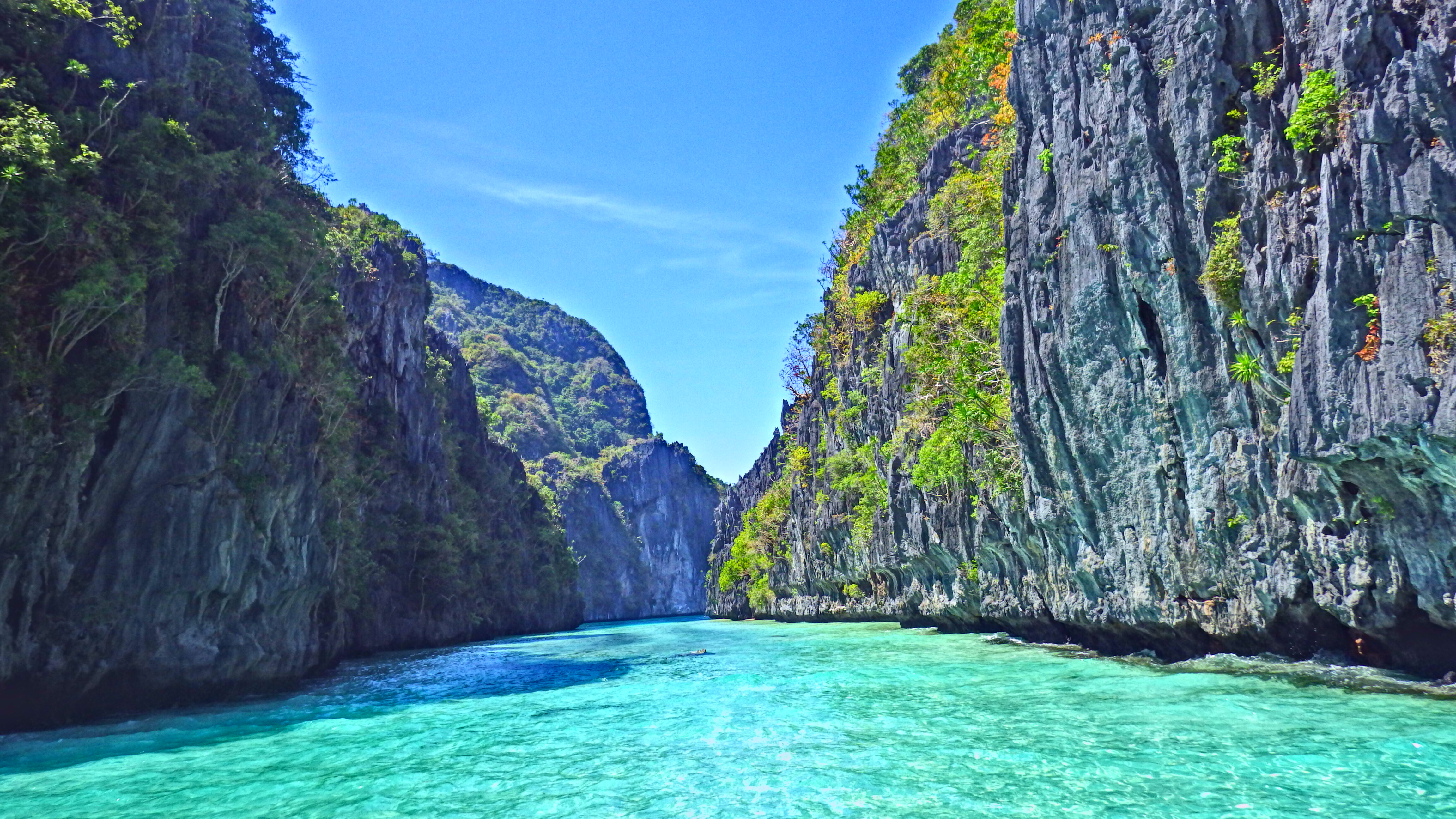 When to go Palawan Island?
The best time to visit Palawan is during November to April as it is the dry season with temperatures ranging above 30 degrees centigrade and rain is rare, making it an ideal beach holiday.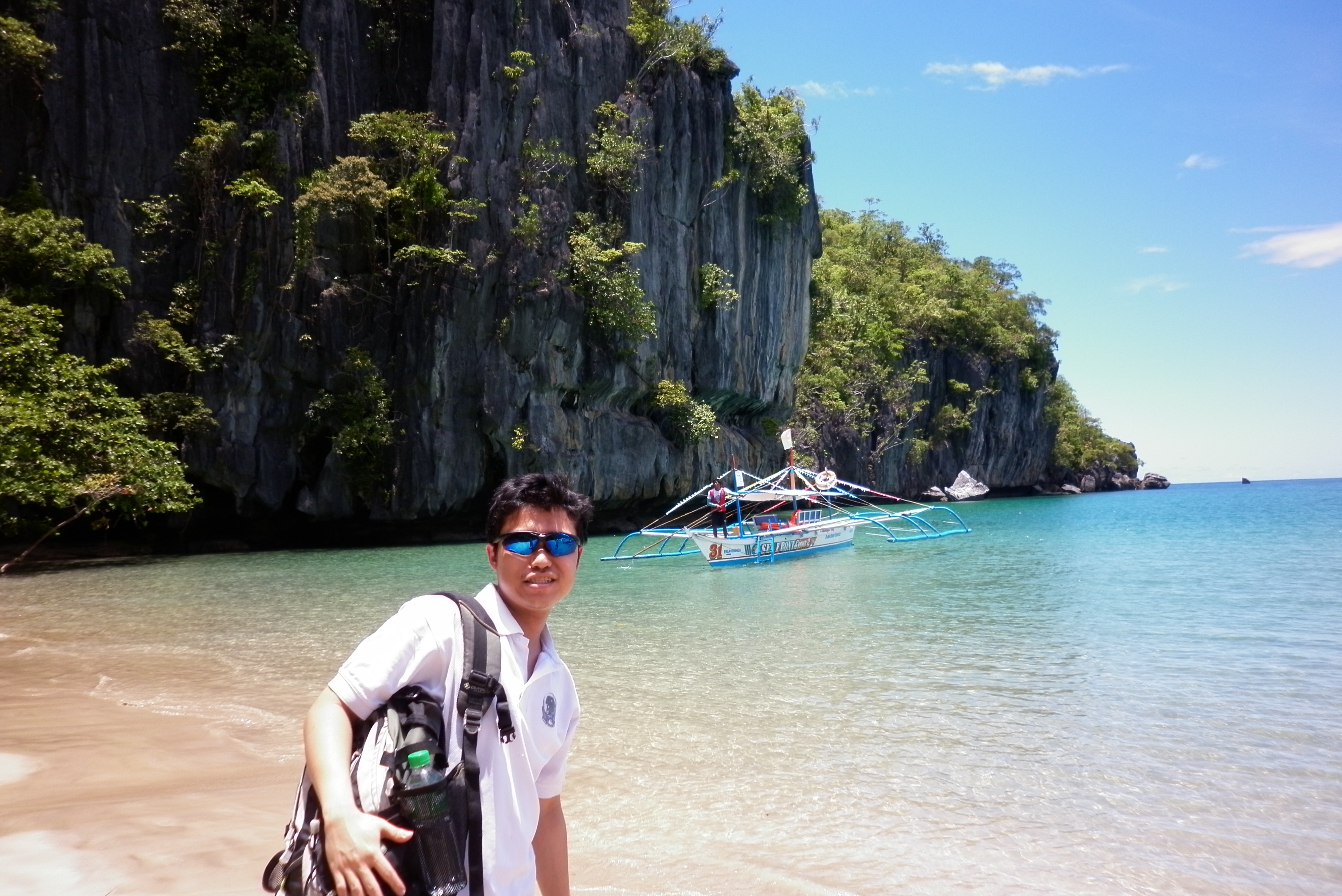 How to get to Palawan Island? 
The Puerto Princesa has recently transformed to an international airport with main aircrafts operating being Philippines based airlines. Please do note the airport in Palawan is known as Puerto Princesa.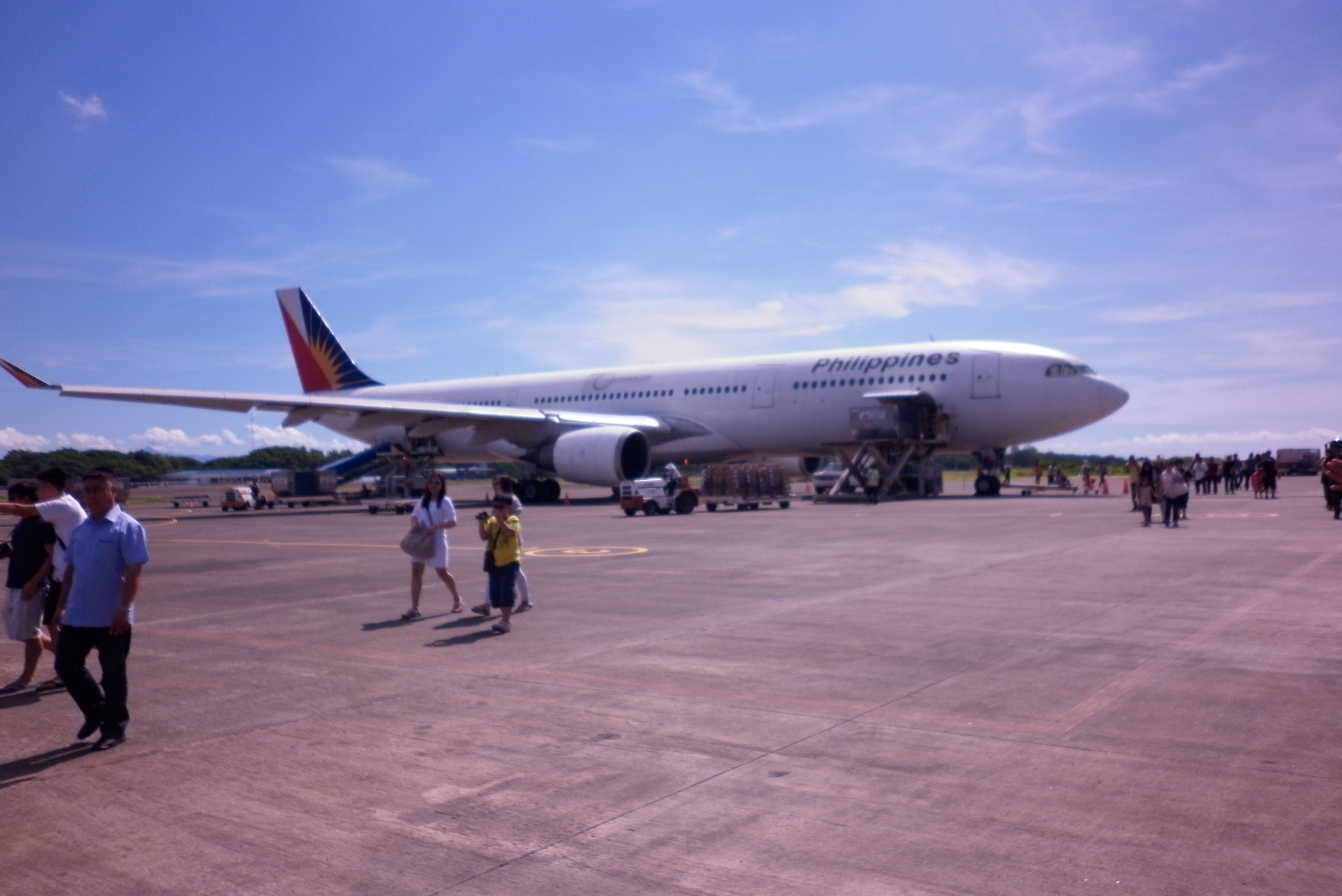 Categories: Asia Region