Walk Into Changi Airport Terminal 4
17th September 2017
Article
Changi Airport is the world's sixth busiest airport for international traffic. Having been awarded by Skytrax as the World's Best Airport Award for the fifth consecutive year recently, there is no doubt of the sense of expectation people would have for the new Terminal 4 that will comes into operational in 2nd half of Year 2017. Leveraging on technology and innovation, the airport will feature start-to-end self-service systems, allowing travellers to check in, deposit their baggage and even go through immigration via automated systems.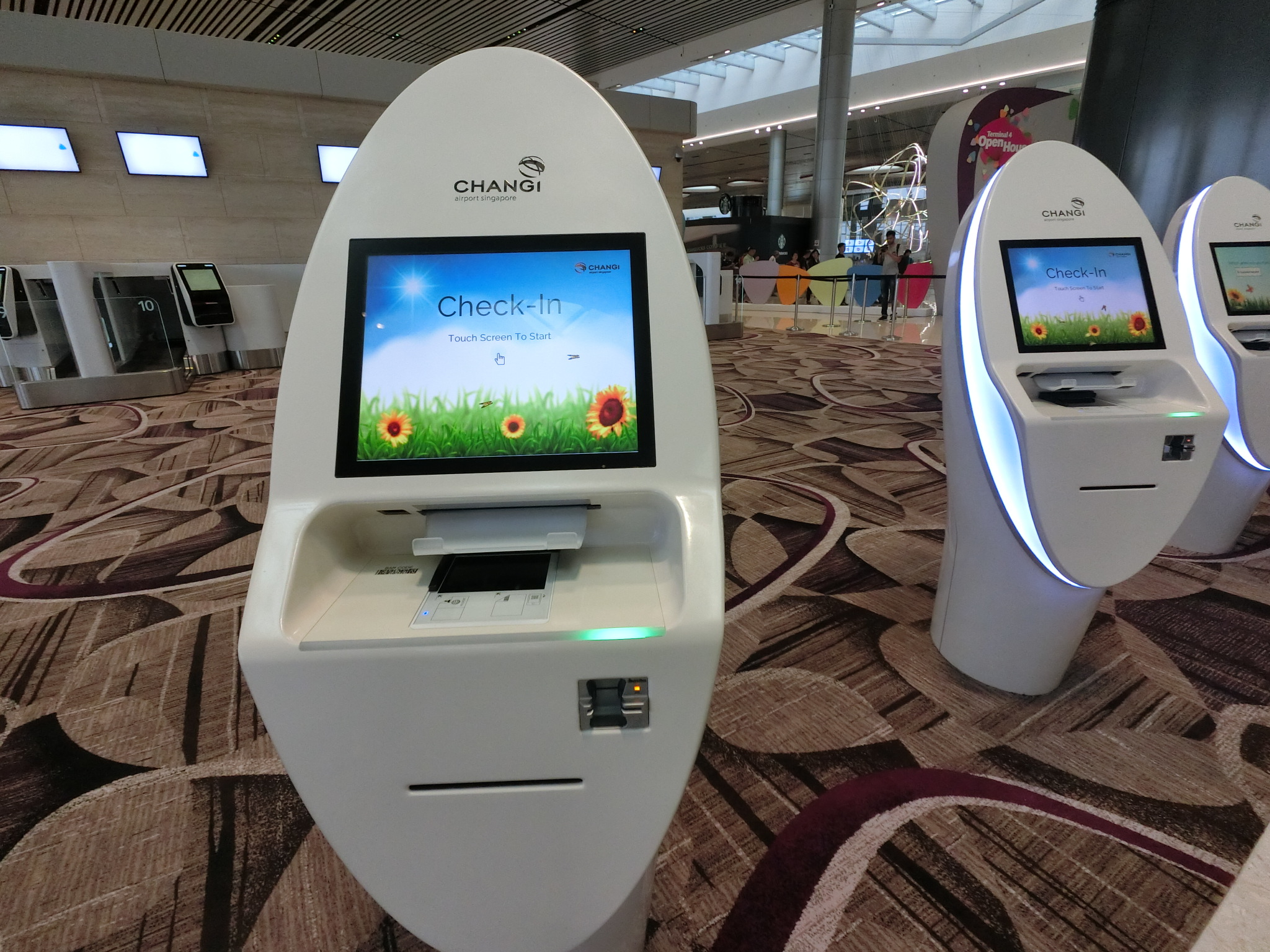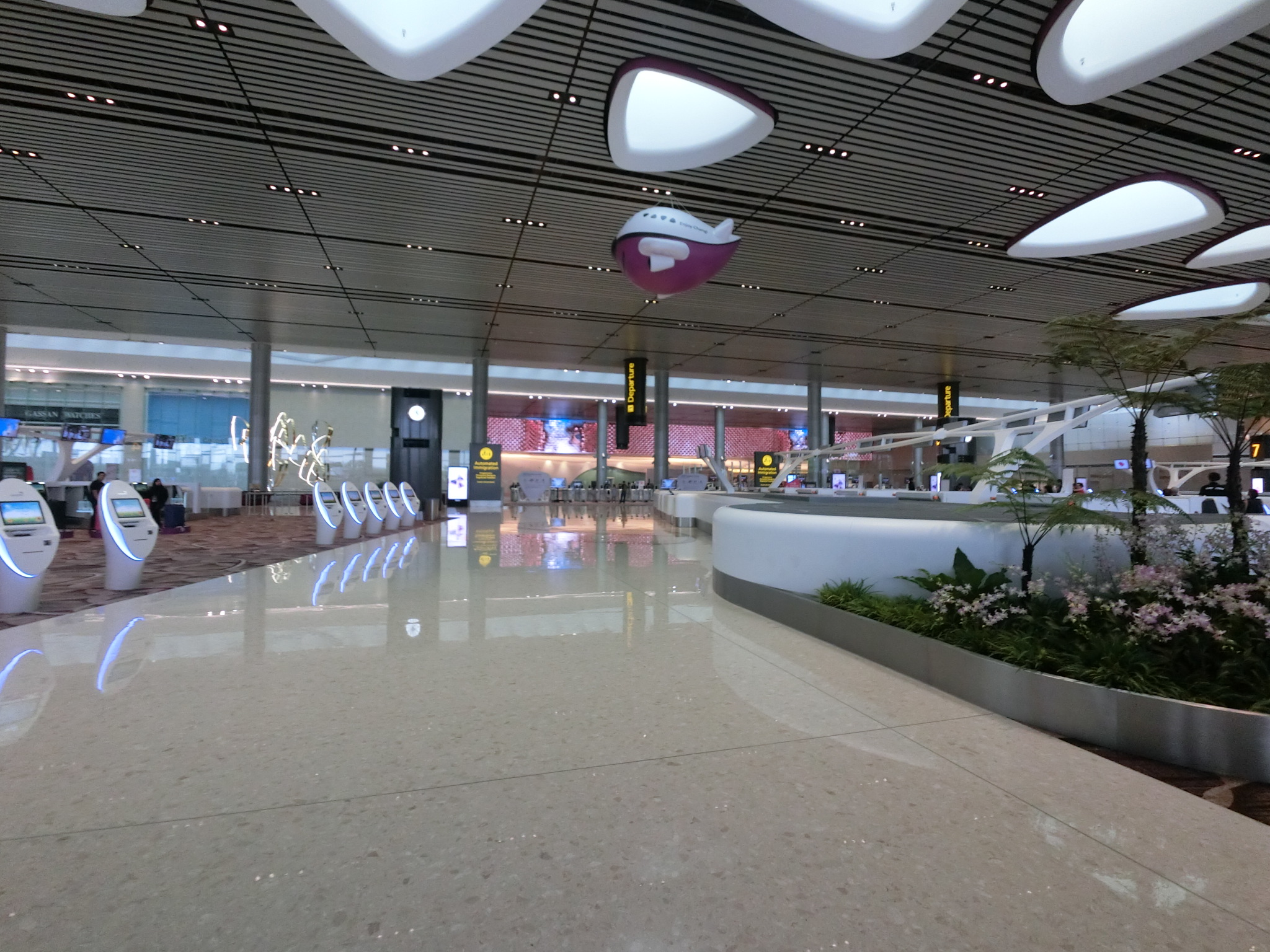 What makes Changi Airport stands out are the many gardens available; be it the Cactus Garden, Sunflower Garden and Butterfly Garden in Terminal 1, 2 & 3 respectively. The newly built Terminal 4 is no exception as it is draped with more than 16,000 plants. Visitors approaching the terminal's curbside would be greeted with a green wall facade. This goes well with Singapore being internationally known as the Garden City.  While waiting for luggage at the arrival belt, one could also admire the nature beauty it brings out.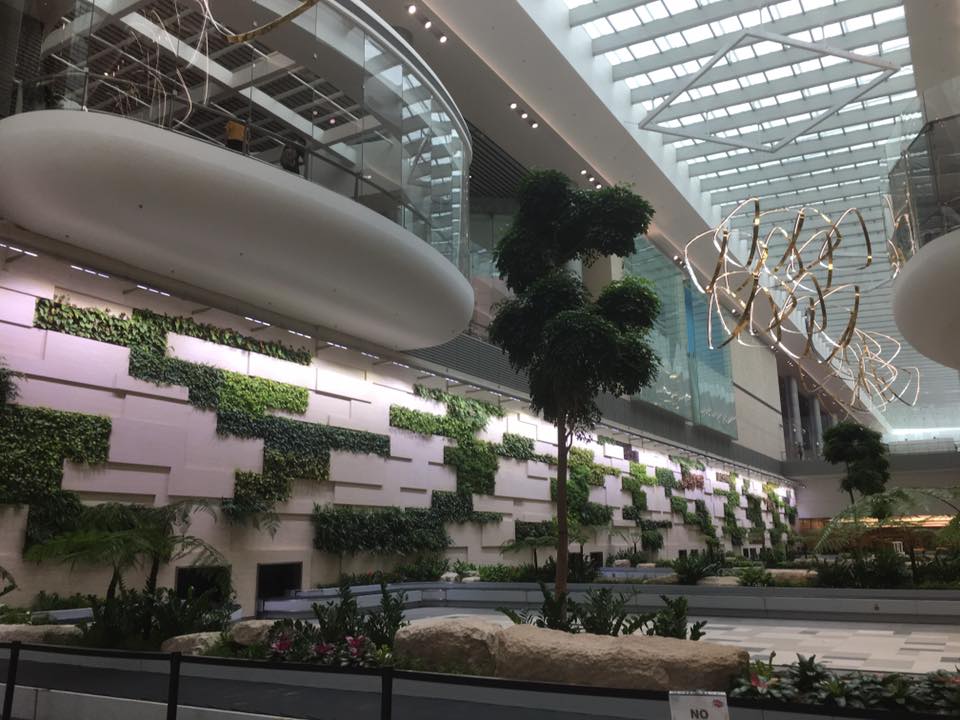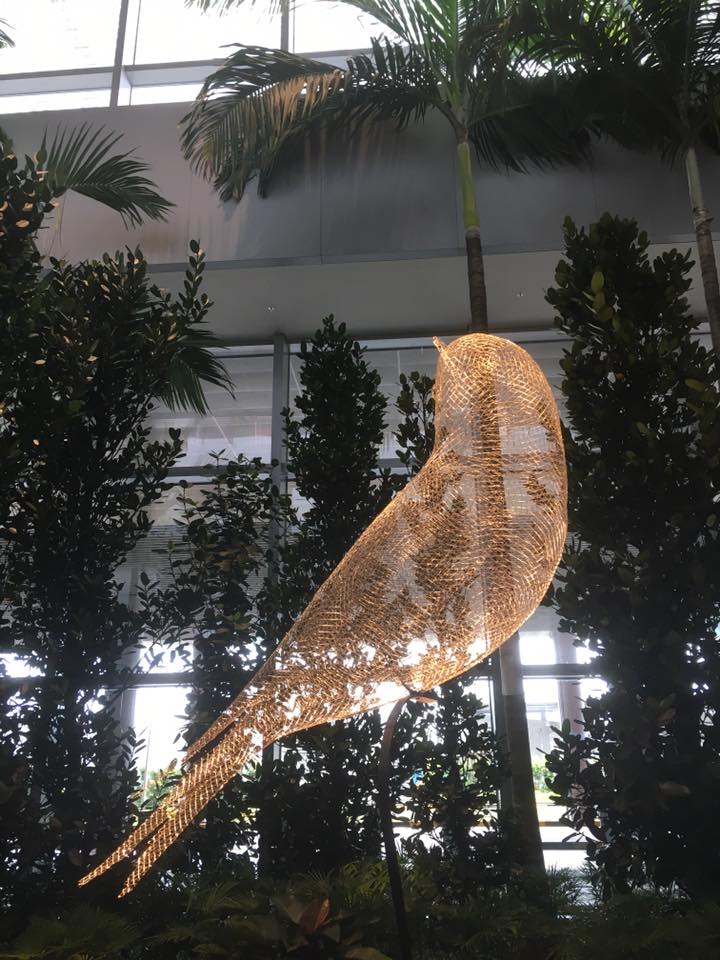 Feeling bored during transit? The new Terminal 4 gives one ample of photo opportunities with creative artworks by both local and foreign artist. In additional, one can enjoy the LED display that is located at the centralized security screening area which will showcases 16 immersive video clips depicting the images of Singapore and regional scene. The most impressive kinetic sculpture is called the Petalclouds which spans more than 200meters. The sculpture will move to the beat of the classical music being played in the background. The inspiration is draw from the national flower of Singapore: Orchid.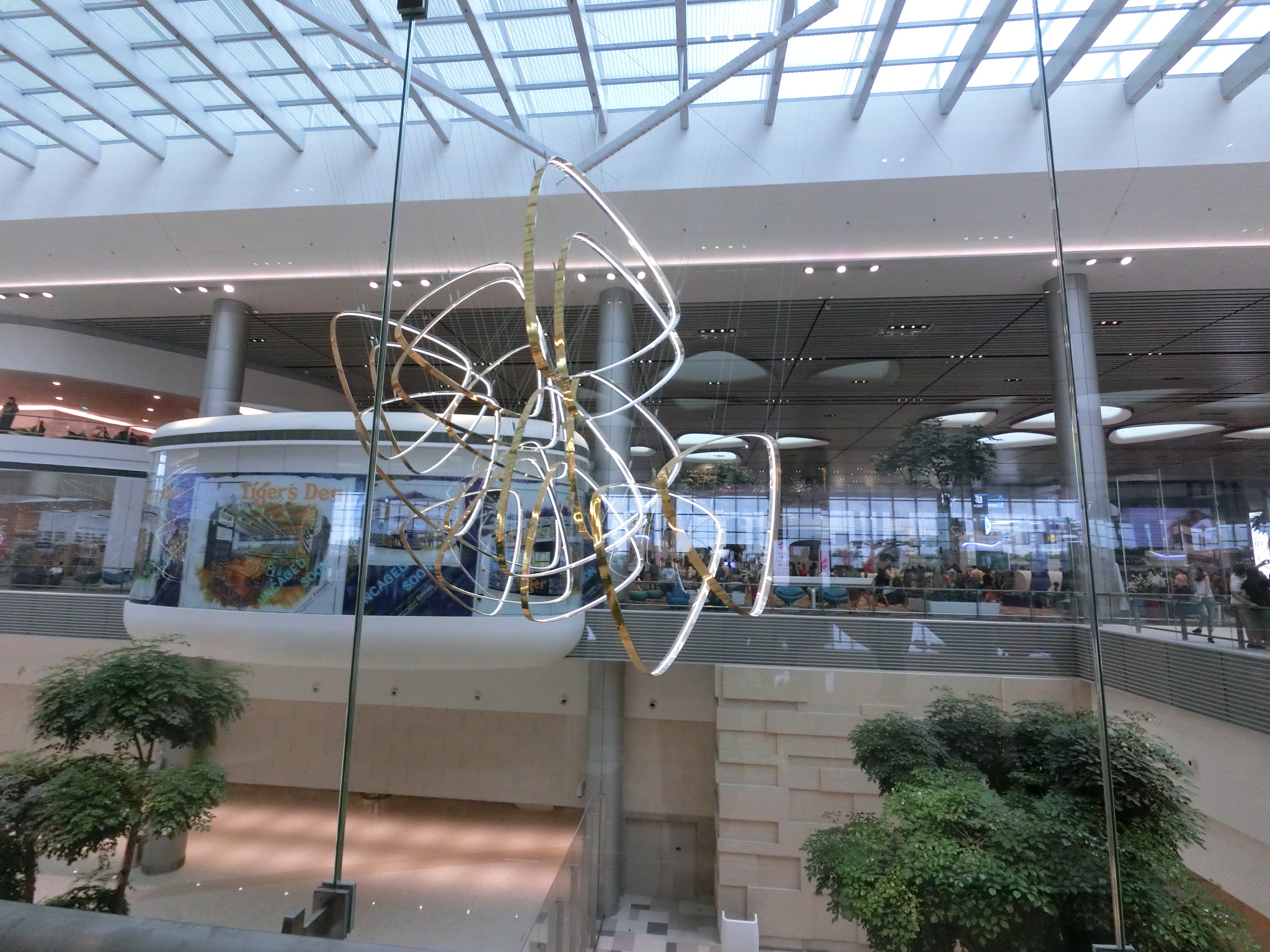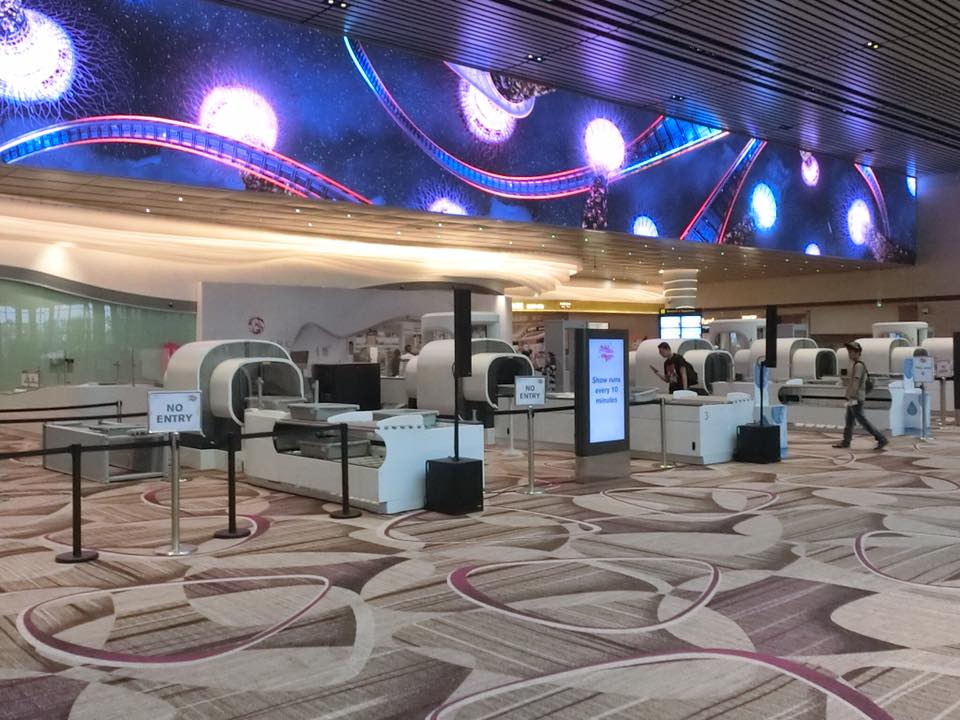 If art is not your cup of tea, how about enjoy a six-minute show titled: Peranakan Love Story. Relax in the comfortable crouch as the short clip showcases the rich Peranakan architecture seen in areas such as Katong and Chinatown. This is a new heritage-themed zone that is located in the departure transit area with shop houses view on top of a mini-theatre show displayed on the facade. The transit hall offers visitors local F&B and retail outlets with traditional brands such as Bee Cheng Hiang, Bengawan Solo and Eu Yan Sang.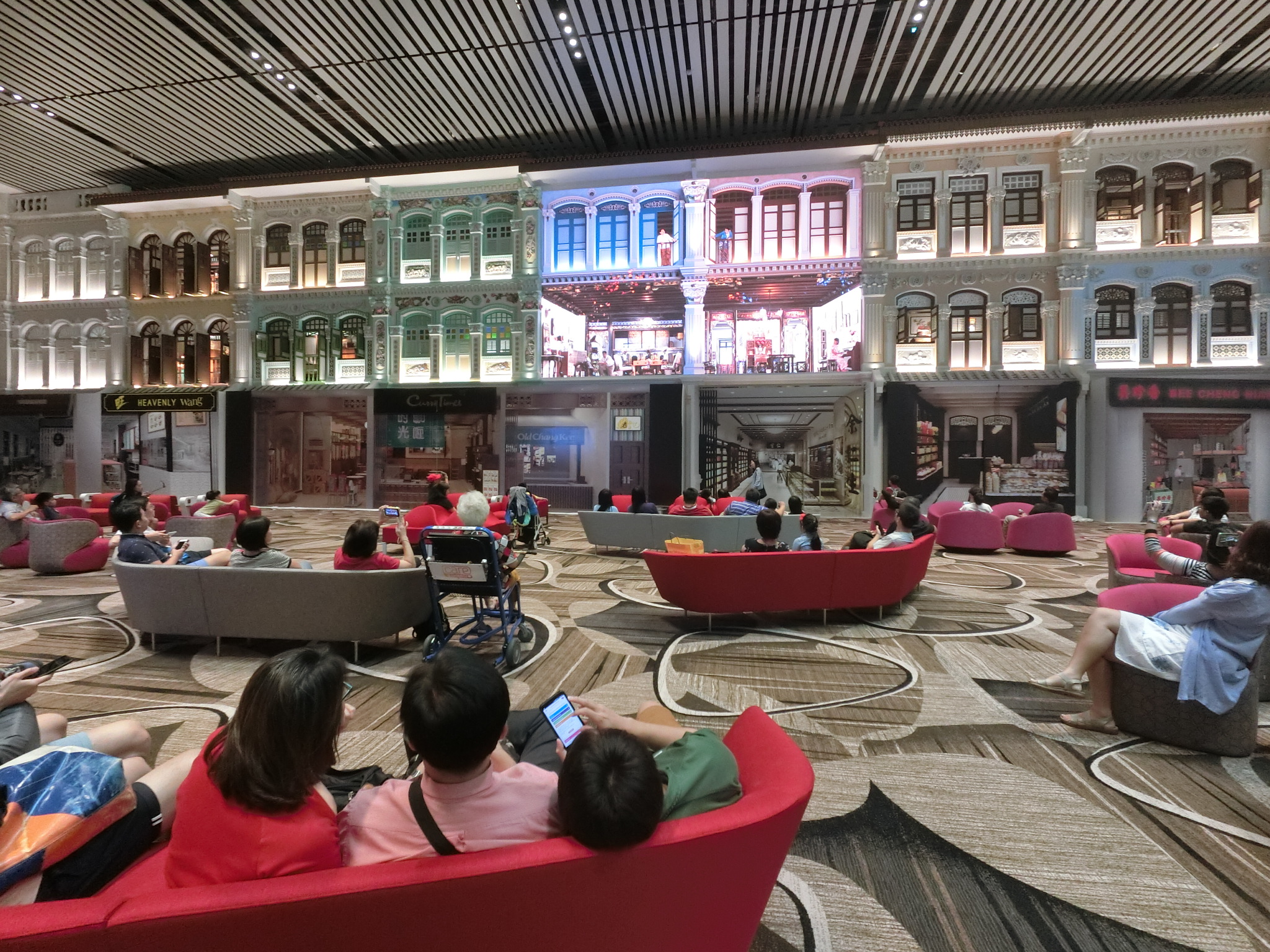 In total, there are more than 80 retail outlets occupying 15,000 sq m of shopping and dining space. What makes it even exciting for travellers is that among the retail outlets, there lies new retailer such as home-grown footwear label PAZZION, paper maker Moleskine, as well as British retailer WHSmith, all which will be opening their first outlet located in Terminal 4 transit area.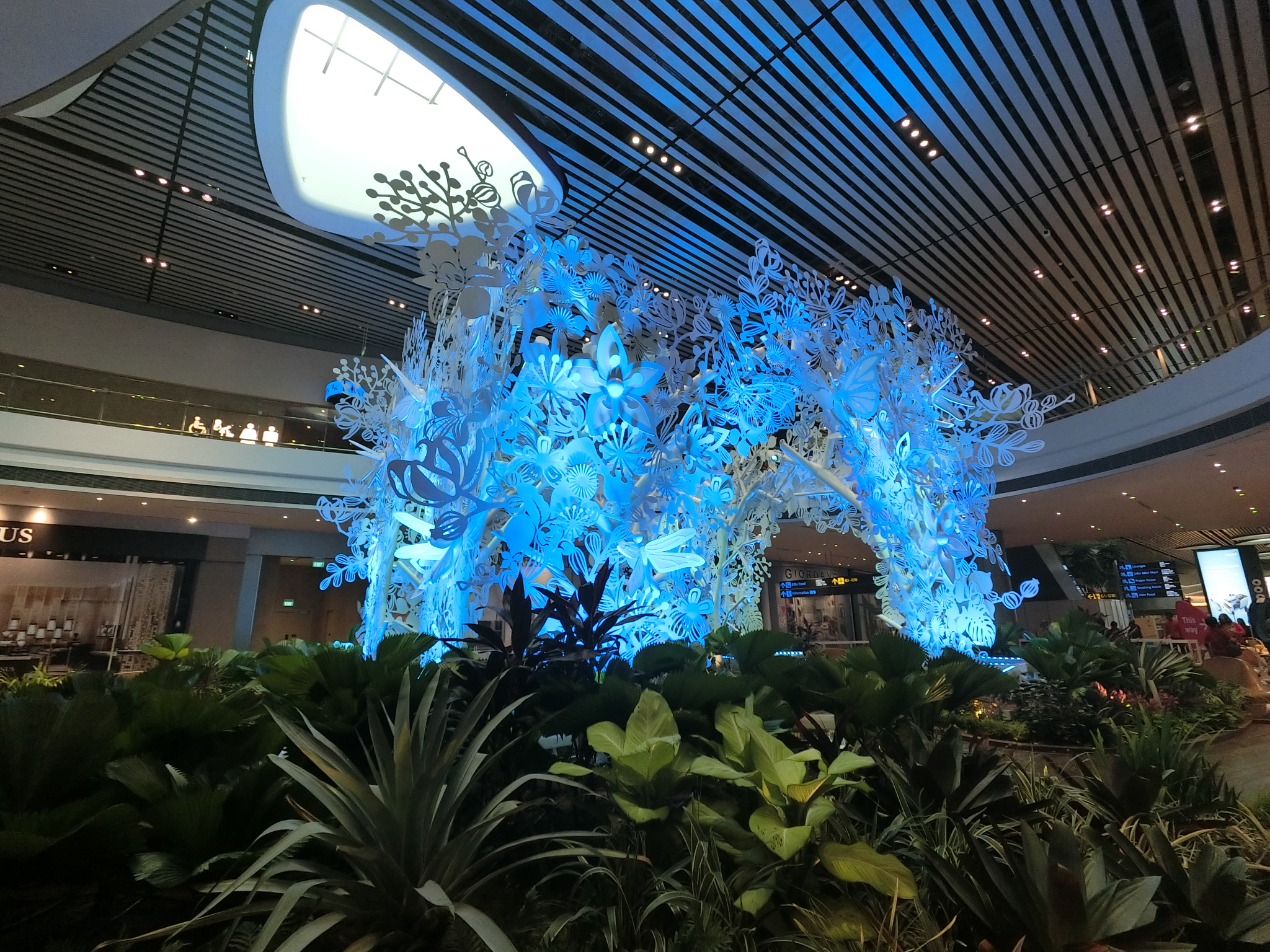 There were plenty of futuristic as well as artistic comfortable chairs found in the transit terminal, allowing travellers to have a proper rest before taking their flight out. It was certainly an enjoyable seamless travel journey as Changi Airport redefines passengers' travel experience at its newest and most innovative terminal.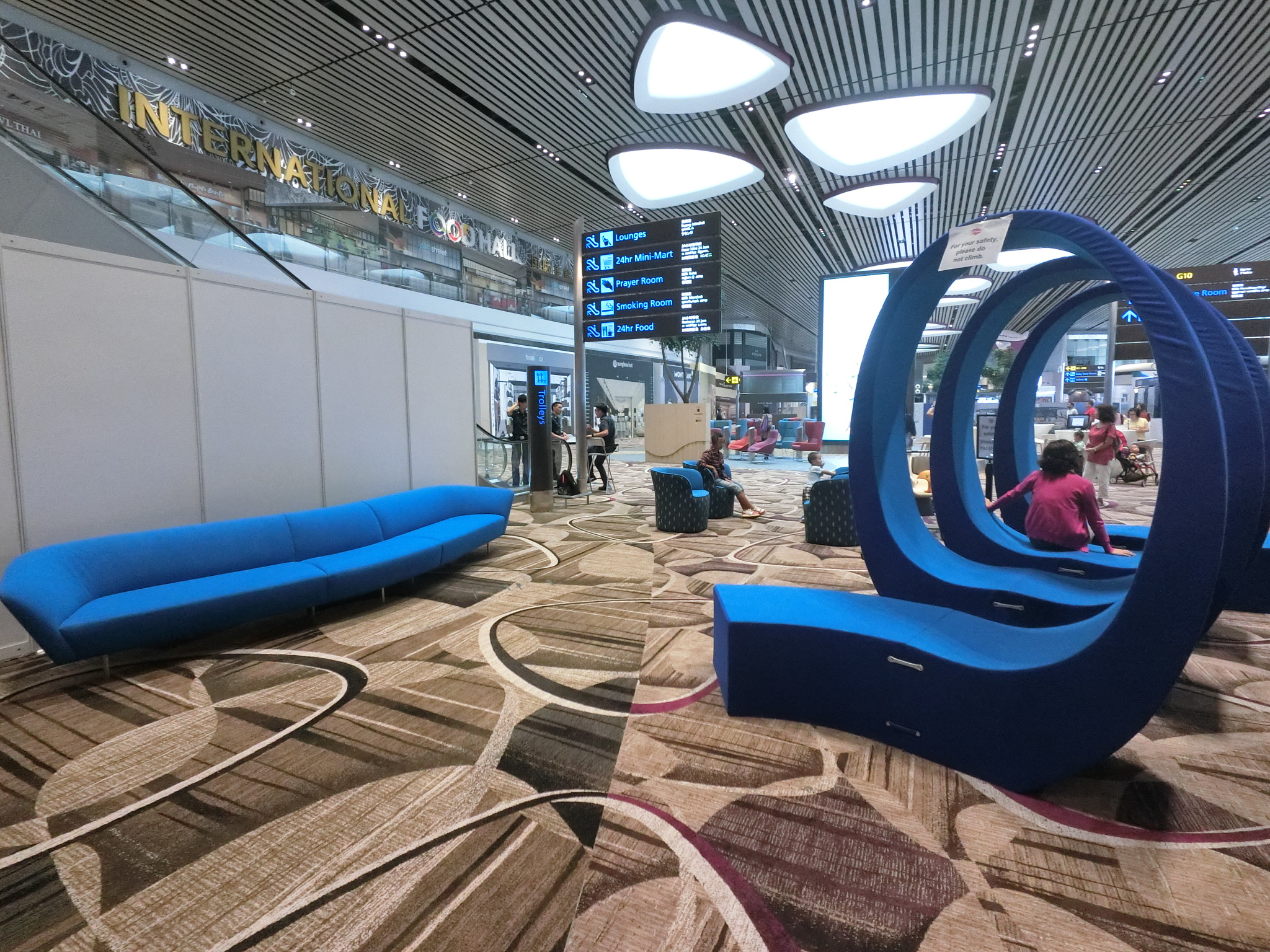 For aviation lovers, good news! One would be able to catch airplanes taking off and landing at Changi Runway 2 providing ample photo taking opportunities of the big birds soaring into the sky. Terminal 4 will serve both regional full-service and low-cost carriers. The airlines include: Cathay Pacific, AirAsia Group, Korean Air, Vietnam Airlines, Cebu Pacific and Spring Airlines.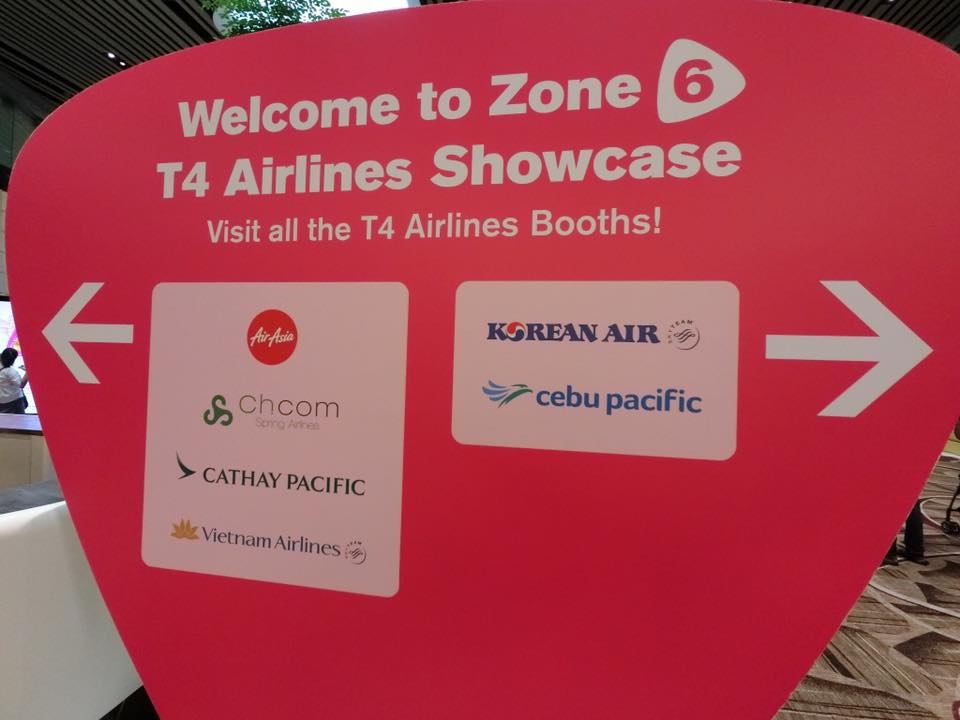 Most of us will probably agree that Changi Airport is not just like any other airport in the world. What are you waiting for? Head down or travel through Terminal 4 and you will be in for a treat with surprises at every corner! They say visuals speak louder than words, so hereby prepared a short video clip on things to expect at Terminal 4. So sit back and enjoy the magical experience!
Categories: Travel Tips