6 incredible places to stay when travelling in Asia
Asia is undeniably the most popular continent for travellers – with beautiful countries such as Thailand and India on offer, it's no wonder tourists flock to the region in their masses every year. But where will you stay? Rest assured there's a huge variety of accommodation on offer, and here's six of the very best options.
 Homestay, Kerala
 If you are wondering why you should visit India, the main takeaway would be that this is a country where chaos and buzzing noise makes her even more attractive to the outside world. Check out the list of reasons why you should consider heading to India now on my previous post here.  Should you want to get away from the hustle and bustle of the big city, why not consider heading south of India in Kerala.
Instead of opting to stay in a hotel, why not stay in the home of a local family? It's possible in India's Kerala, an underrated town what for both its natural beauty and the potential to gain an authentic insight into the way of life of the locals. Kerala's homestays are open to travellers looking to really delve into the Indian culture.
Expect to share conversation and laughter with families in the town, whilst also learning how to cook some traditional dishes and then getting to eat said dishes. You truly do become part of the family when residing in the homestay, whilst getting to experience one of the most unique forms of accommodation the world has to offer.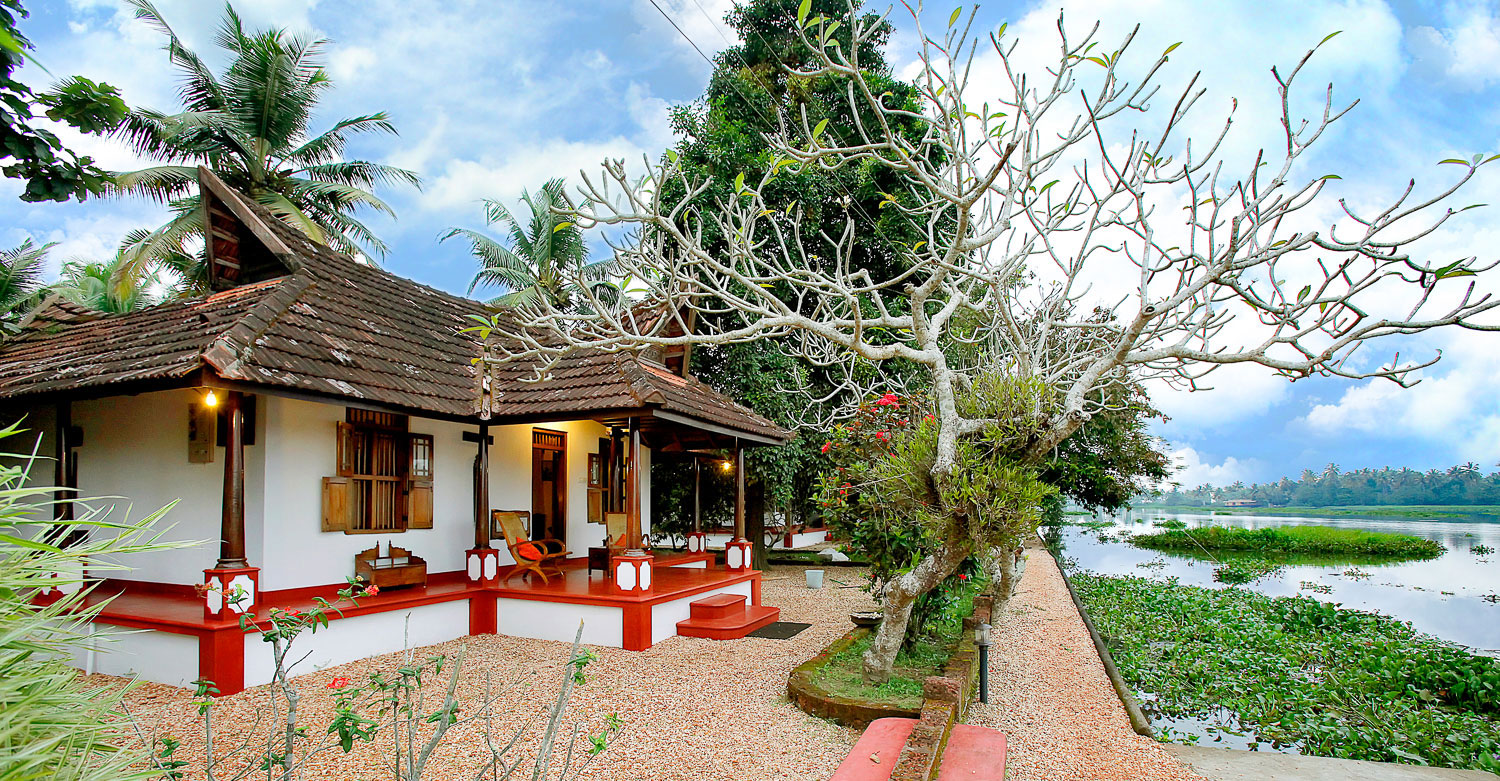 Image Credit: Spirit of Kerala
 Amandari, Bali
 Situated in the heart of Ubud, Bali's Amandari resort is very unique – it's here you'll find local workers upon the grounds, their daily lives intertwining with the luxury of the hotel itself. You're encouraged to step off the sun loungers and conversate with these locals, for an authentic Balinese experience.
Step inside and you'll be greeted with thatched rooves, wooden architecture and a Balinese influence within each and every room. It feels like a true escape, amidst Ubud's swaying palm trees, overlooking the rice paddies outside. It's potentially pricey, but worth every penny.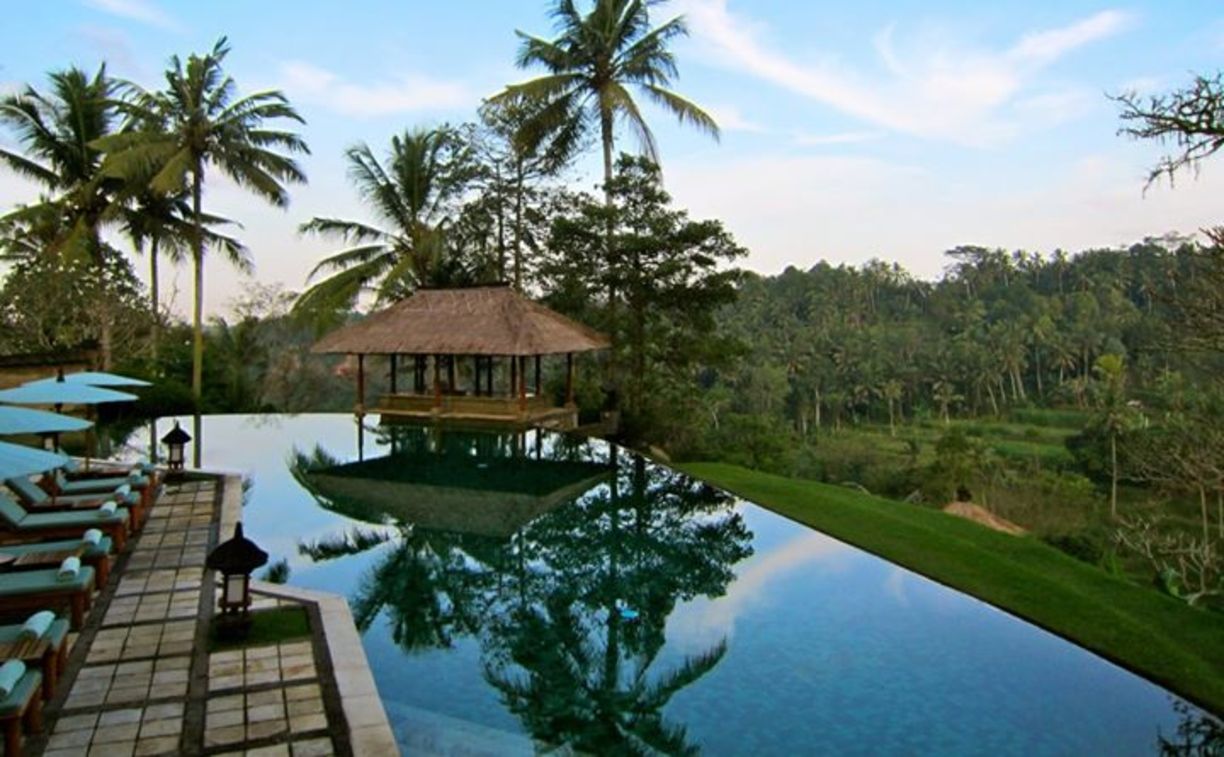 Image Credit: Trover  
Shinta Mani Club, Cambodia
 Planning on visiting Angkor Wat anytime soon? Be sure to consider residing in the Shinta Mani Club, perhaps Cambodia's best resort of all. There are just 39 rooms here to choose from, all of which as incredible as the next – and with this luxury in such close promixity to the world's largest religious complex, it's safe to say it's a truly magical place to stay.
 Not only is there a selection of wondrous rooms to choose from here, the spa is renowned for its relaxing, unparalleled treatments. If you're in need of an unwind after the stress of travelling, here is where you'll find it.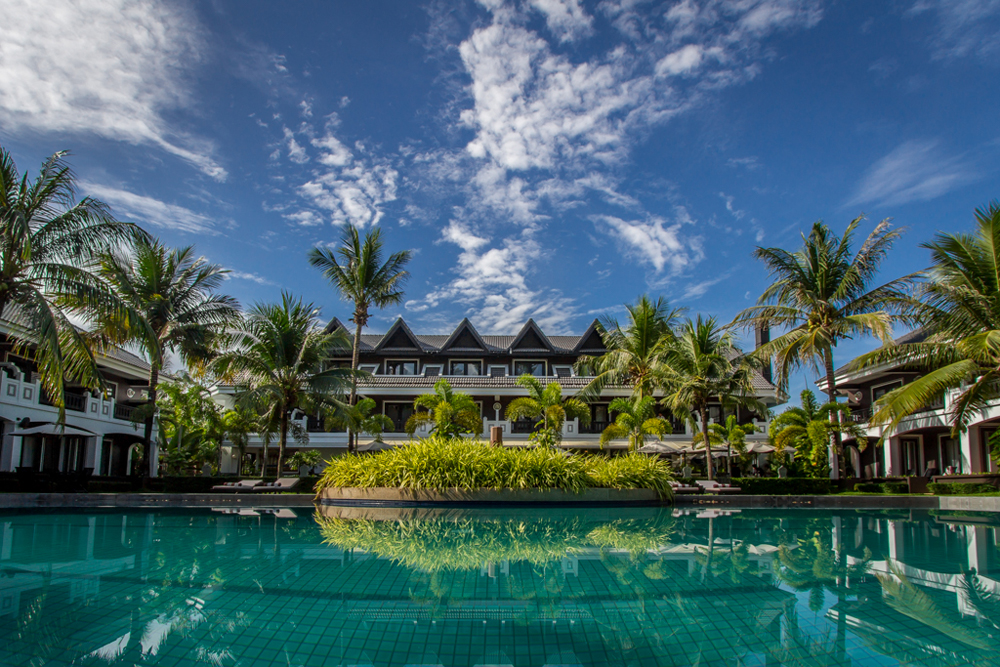 Image Credit: Turquoise Holidays
Shangri-La's Boracay Resort, Philippines
 Mabuhay ! (meaning "Welcome"  in Tagalog language) Mabuhay is commonly used by Filipinos to welcome tourists. The Philippines certainly offers offers one of the best beaches in the world! Check out my previous post on trips to other beach islands in Philippines here which includes Bohol and Palawan.
With so many fantastic beaches and resorts on offer in the Philippines, it is worth to mention that Boracay is known to be one of the best places to go for solo travellers, with the highest chance of meeting new friends and potential travel partners. While you're here, treat yourself to the best hotel in the area – the Shangri-La. Overlooking the gorgeous tranquil sea, retreat to the spacious villas here for a slice of sheer paradise.
There are plenty of watersports on offer here too, should you be an active traveller. From rafting to kayaking, diving to sailing – it's all available here at the resort. Alternatively, choose to sail into the sunset upon a romantic evening cruise.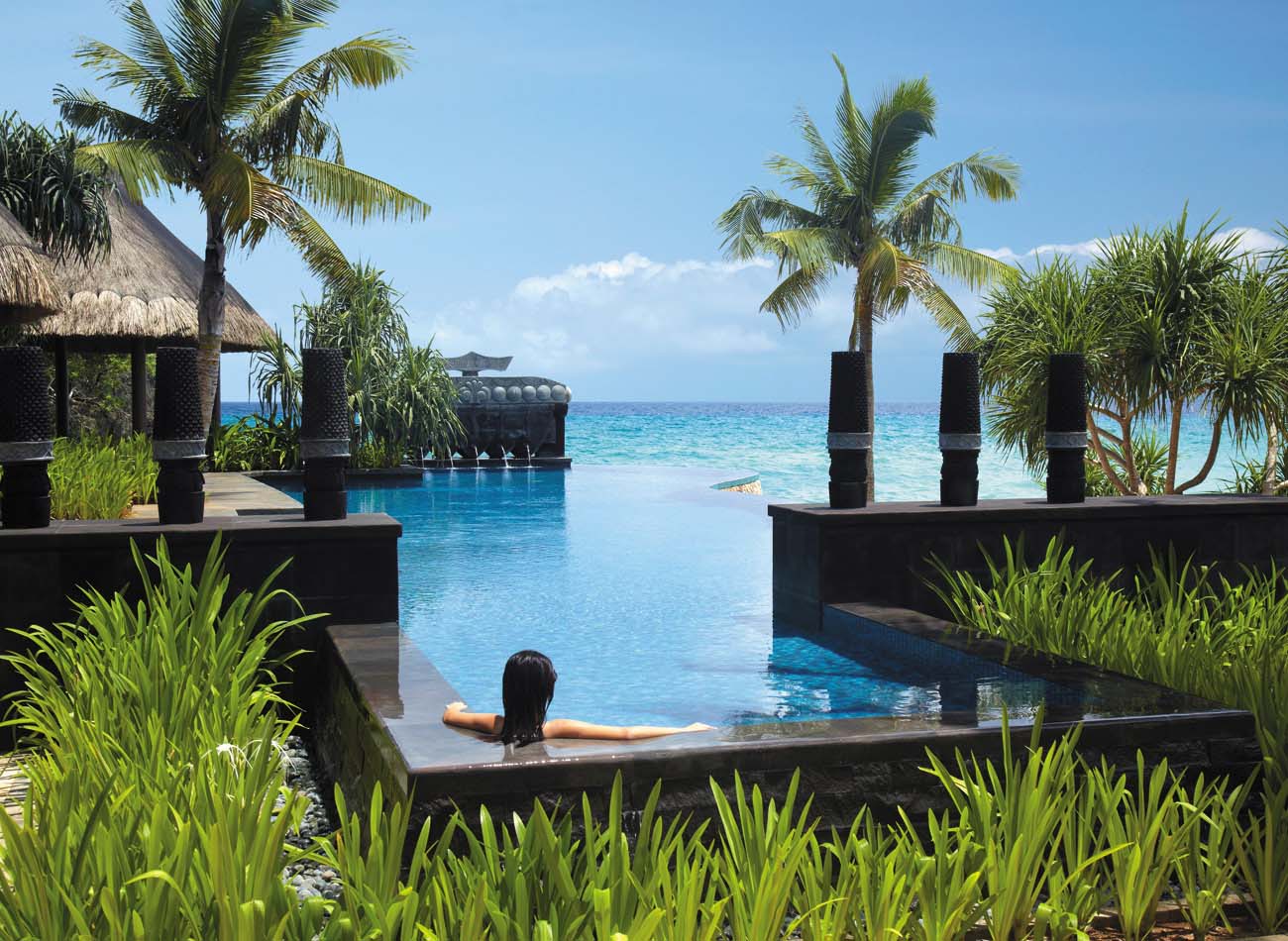 Image Credit: Shangri-La
Arantara Hua Hin Resort, Thailand
 When it comes to Thailand, the hidden  getaway resort lies in the small seaside town of Hua Hin. Although it is more popular among golfers for their courses, there is another sight of it. In the midst of luscious green gardens, discover Thailand's Arantara Hua Hin resort – designed by Bill Bensley, the leading landscape architect of Asia, this hotel was created in the shape of a traditional Thai village to give those who visit an authentic experience.
And the things on offer here at Hua Hin make for the feel of a true Thai village, with elephant trekking being just one of the activities you're able to do on the grounds of the hotel. The restaurants serving up authentic dishes are a bonus, all as delectable as the next – the Spice Spoons cooking school will show you how to do it yourself.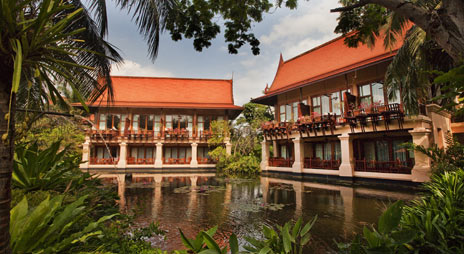 Image Credit: Hua Hin Anantara
 Burj Al Arab, Dubai
 This is by far the most expensive entry on the list, but for good reason. Dubai's Burj Al Arab sits upon its own manmade island, the iconic, tall building a highlight of the city's skyline. You'll have to pay in the regions of thousands for just one night in this hotel, but it's absolutely worth it.
You can also visit should you have a dining reservation – perhaps the best choice should you be intrigued as to what the hotel boasts inside. You'll find some of the most incredible feats of architecture in the world, the lobby alone being almost unbelievable in its sheer scale. And with features such as a helipad and an entire aquarium here, it's understandable if you become overwhelmed with just how spectacular this hotel really is.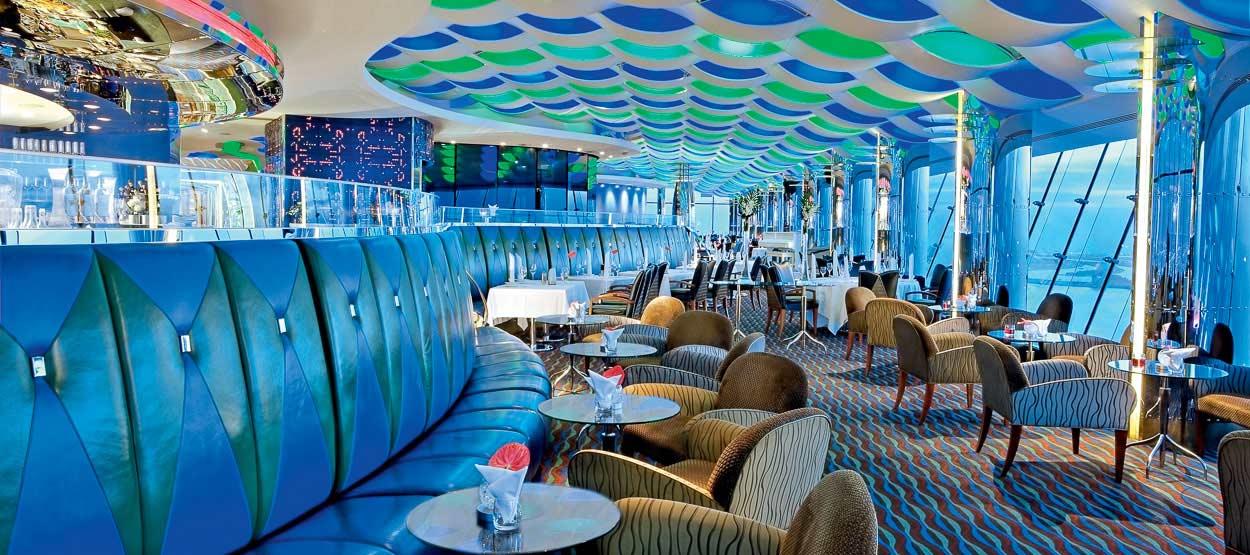 Image Credit: Jumeirah
Categories: Asia Region, Inspiration