Itinerary : ChongQing – Tibet- Mount Everest Base Camp
2nd February 2018
Article
This was how I  planned out the 10 Days/ 9 Nights Itinerary to Tibet region. I flew from Singapore to ChongQing on budget airline West Air and took a train from ChongQing to Chengdu for a day adventure. Followed by the world-renowned Qinghai-Tibet railway 36 hours train ride whereby we witnessed the beauty of nature.  The ultimate goal was to reach the Mount Everest Base Camp in Tibet side.
Below is the breakdown of the total trip expenses.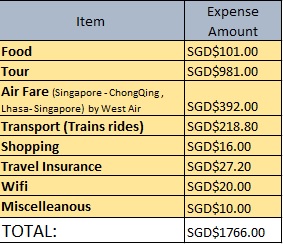 *Note: The tour prices varies according to the season you are going. I went during the winter (Jan, Feb)  which is considered as low peak season hence the tour prices are lower due to cheaper hotel room rates.  I used the Travel Agent Services of TIBET HIGHLAND TOURS 
For more information, I had wrote a post on: 6 Things You Should Prepare Before Heading to Tibet 
Here is the itinerary for your reference.
Day 1: Singapore – Chongqing – Chengdu – Tibet Train
0035H: Depart SIN on West Air (PN6358)   Cost: SGD$158
0505H: Arrive Chongqing
0630H: Take from Jiangbei Airport to Chongqing North (Line 3 , 36 mins duration; every 5 minutes train interval) This line serves from 06:30 to 22:30 from the airport
0715H: Arrive Chongqing North station
Pingle Old Town (平乐古镇)  : * Jinli Mountain Base: famous for the 100m suspension bridge. Abt 1h walk, through the mountain to the bridge.  * Lugou Bamboo Forest
Jinli Street : Famous for Chengu Streetfood, Filming location of kungfu Panda 2
Kuan Alley宽窄巷子 : Experience life of old Chengdu & ancient courtyard style
Zhai Alley: buildings of mixture styles
Jing Alley: see the old pictures of Chengdu and taste local snacks along the street
* Jinli Street & Kuan Alley (宽窄巷子) – Take Bus #57 (¥1) to travel between each other
2137H: Take train from Chengdu (Train #Z322)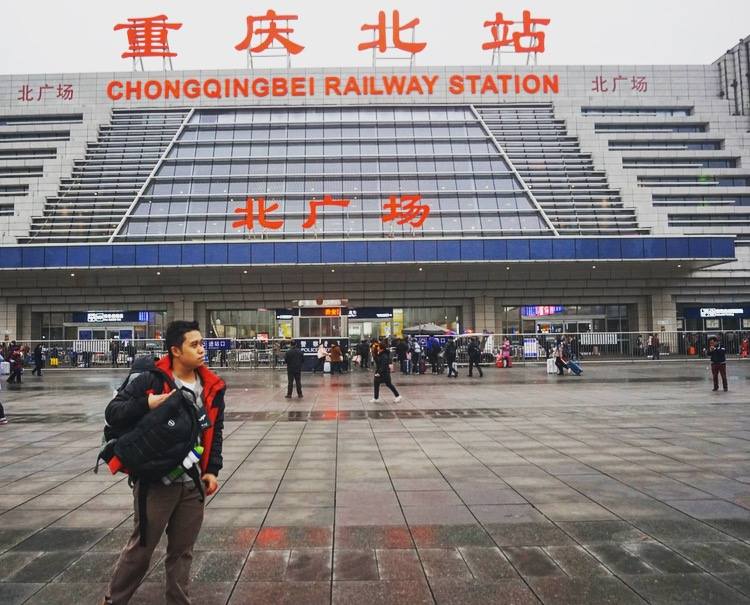 Day 2: Chengdu- Lhasa Train (36 hours train ride) 
0240H: Arrive GuangYuan (17 min stop time)
0910H: Arrive Lanzhou (17 min stop time)
1227H: Arrive Xining (20 min stop time)
1637H: Arrive Delingha (2 min stop time)
1949H: Arrive Golmud (25 min stop time)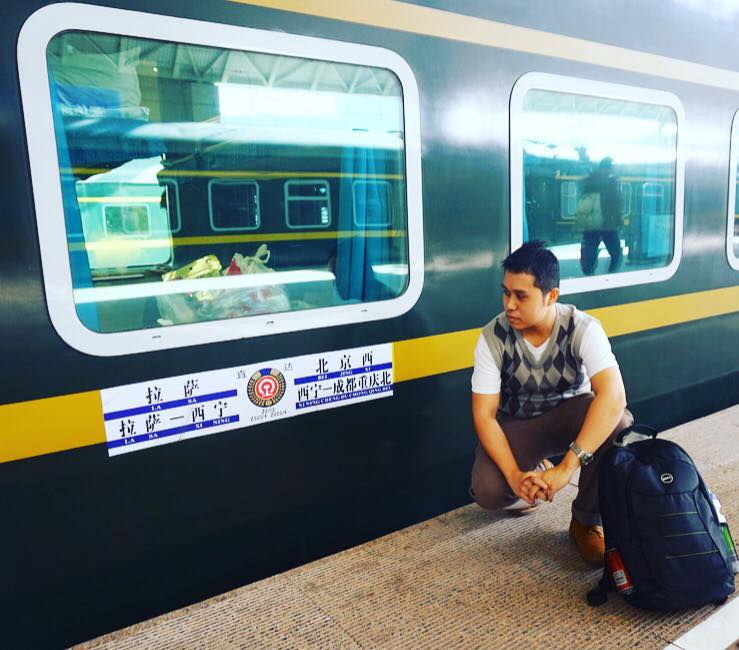 Day 3: Lhasa 
0955H: Arrive Lhasa
1030H: Check into Hotel
Free & Easy, no activities arranged. Reason is to ensure proper acclimatization.  Do not bath for the first 12 hours upon arrival into Lhasa.
If feeling alight after the first hour, take a walk around old town of Lhasa.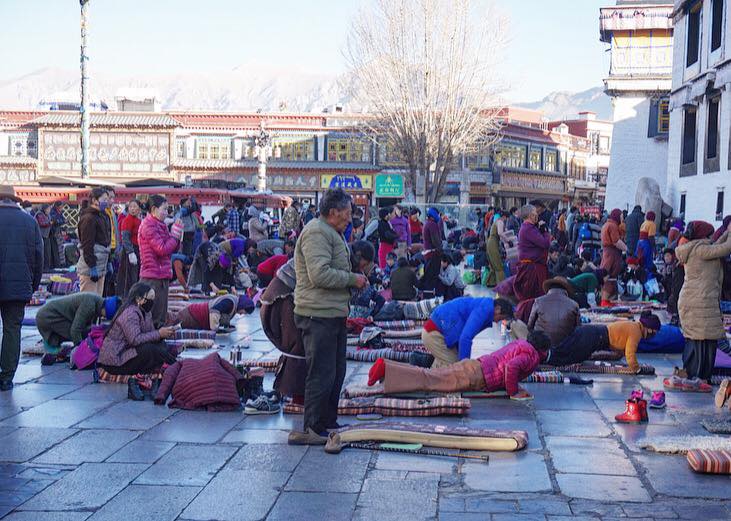 Day 4: Lhasa 
0900H: Visit Jokhang, the holiest Buddhist temple in all of the Himalaya
1500H: Visit 600 year old huge monastery complex of Sera; watch the monks engage in entertaining Buddhist philosophical debates. Monks debate session starts around 3.30pm- 5pm everyday.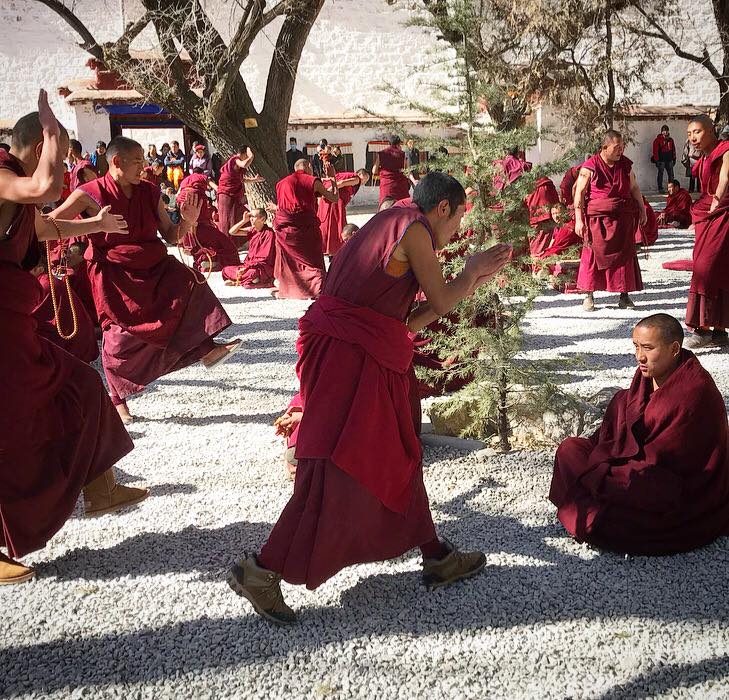 Day 5: Lhasa
1000H: Visit Potala Palace, the most iconic building in Tibet
1400H: Visit Drak Yepra; caves temple , past sky burial site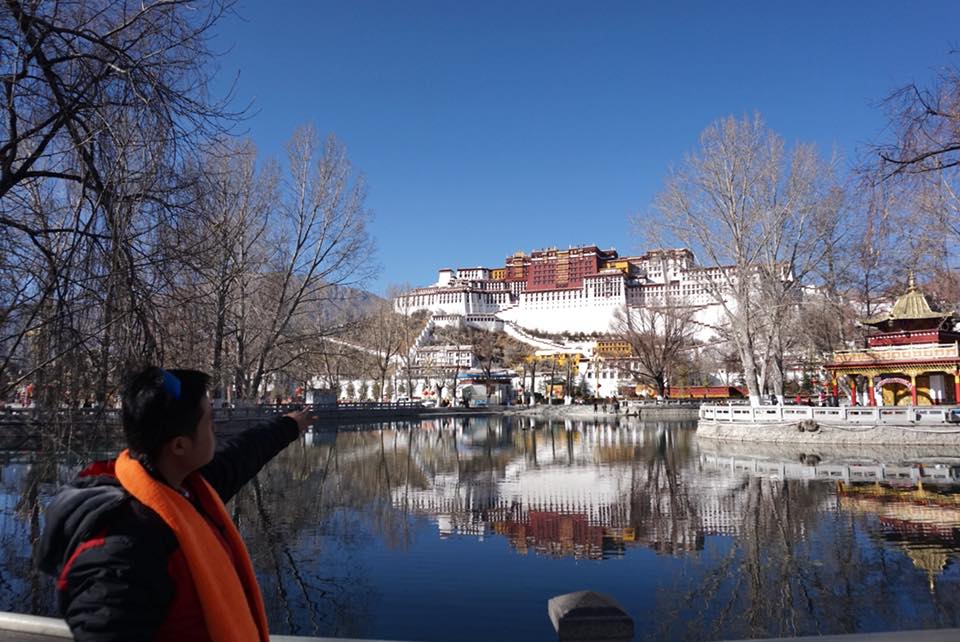 Day 6: Lhasa—Yamdrok Lake—Karo La Glacier—Gyantse—Shigatse
0900H: Depart Lhasa
1130H: Visit Yamdrok Lake
1200H: Kamba La Pass; get a panoramic view of this spectacular lake with the nearby mountains
1315H: Karo La Glacier;
1500H: Arrive into the town of Gyantse, visit Gyantse Kumbum Stupa
1700H: Arrive Shigatse; Tibet 2nd largest town at an elevation of 3840 meters above sea level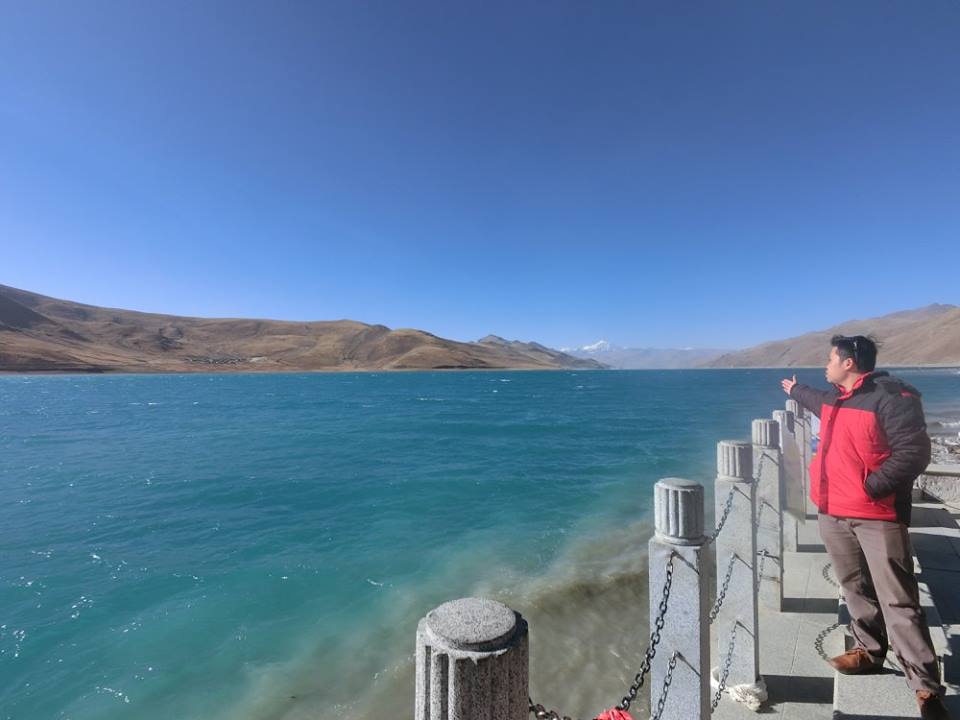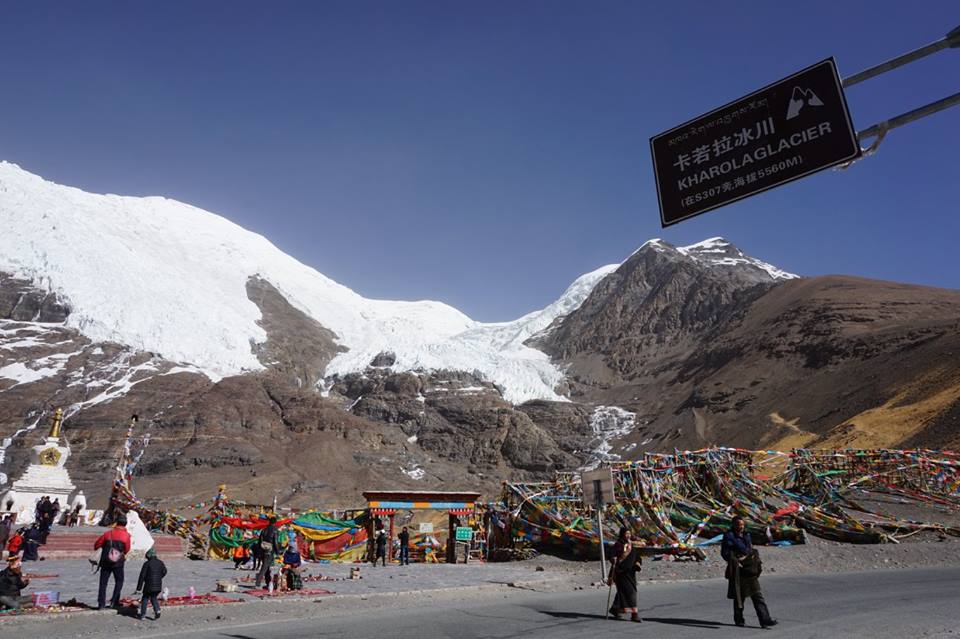 Day 7: Shigatse—Gyatso La Pass—Everest Base Camp
Highlights include:
Cross over the 5248 meter high Gyatso La Pass, which
offers a sweeping view of the rolling Himalaya Mountains
Geu La Pass, offers a panoramic view of the glacier-covered Himalaya
Rongphu, the highest monastery in the world at just under 5000 meters in elevation
Tent Hotels, which operate from mid April through mid October, located 2 kilometers before base camp
Otherwise, stay at Rongphu Monastery Guesthouse
Day 8: Everest—Shigatse
Highlights include:
Make the journey back to Shigatse
Geu La passes for some final views of Mt. Everest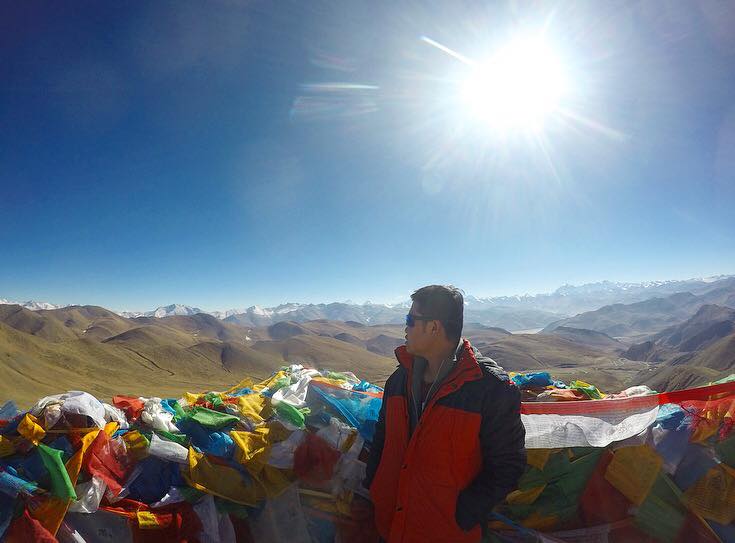 Day 9: Shigatse—Lhasa
Highlights include:
Tashi Lhunpo Monastery, the main attraction in Shigatse
Follow the beautiful Yarlung River back to Lhasa
Day 10: Depart Lhasa
1055H: Depart Lhasa by flight on West Air (PN6272)
1320H: Arrive ChongQing
1830H: Depart ChongQing  (PN6357)
2335H: Arrive Singapore
Categories: Asia Region, Itinerary